If you're unhappy with your mattress and your sleep quality, click here to learn about what the most comfortable bed is in 2019.
With over 100 online mattress brands and over 9,000 mattress stores nationwide, it can be extremely daunting to purchase the perfect mattress.
And with 49 to 72 hours of your week spent sleeping, it's essential to find a mattress that is designed specifically for your aches, pains, sleeping habits, and budget.
But how are you ever supposed to find the most comfortable bed with so many on the market?
Lucky for you, we did all the hard work and researched the best three mattresses that are bound to give you a restful and peaceful night of sleep.
Luft
Luft is America's oldest and largest privately owned mattress company. If you haven't heard of their brand, it's because they don't focus on huge marketing campaigns that can drive mattress prices through the roof. So, not only are you getting a tried and tested mattress with Luft, but you're also getting a reasonably priced mattress as well.
Luft is well-known for its hybrid mattress, which combines the benefits of innerspring and foam mattresses to give you a well-rounded sleeping experience. They also have a variety of comfort levels including plush, luxury firm and firm to make sure your sleeping needs are always met.
Drooma
If you're pinching pennies but are in desperate need of a new bed, the Drooma is for you! This mattress is not only two inches thicker than most mattresses, but it's also the most reasonably priced on this list. Because Drooma is sold specifically online and doesn't have any retail stores, they were able to reduce their prices to the affordability you have been searching for.
Plus, Drooma implemented a breathable, Adapt Foam layer along with a cooling gel layer to set their memory foam mattress apart from the hot memory foam mattresses you may be used to.
Layla
Calling all side sleepers! Layla is an excellent mattress for those who sleep on their side due to the soft, flexibility of the material. Not to mention that this mattress is two-sided, meaning the top half is plush and the bottom half is firm. That way, you can pick whichever side suits your sleeping habits best.
Layla was also the first competitor to include copper technology into their mattresses. This impressive technology controls temperature, kills bacteria and is extremely supportive. Layla also offers a ThermaGel cover, which yields amazing cooling properties.
However, this technology is only activated when the mattress senses a temperature change. So, you can rest easy at night knowing the Layla mattress won't try to cool you down during cold, winter nights.
When you combine Layla's impressive mattresses with their foundation bed frame, you'll get a combination your sleeping habits have been craving for years.
Most Comfortable Bed
These three mattress companies made it onto the most comfortable bed list due to their impressive technology, plush to firm options and healthy materials. Plus, they're all sold online and are delivered in compact boxes to provide you with a mattress experience life any other.
And, if for some reason any of these beds aren't perfect for your sleeping habits, they all have excellent return policies. They'll even pick the mattress up for you.
Did you enjoy this article? If so, visit our life articles for more expert advice and life hacks.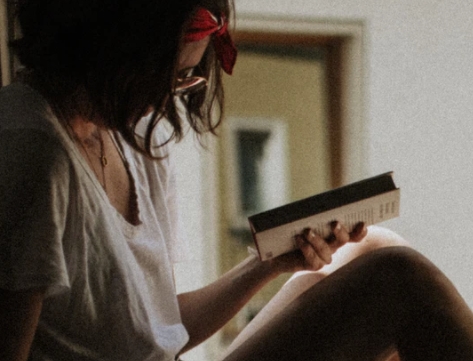 A professional writer with over a decade of incessant writing skills. Her topics of interest and expertise range from health, nutrition and psychology.