Are you currently pursuing or have a biology degree? Here's an in-depth guide on the careers you can expect to look for.
What can you do with a biology degree? This question goes through everybody's mind when they think of biology degree careers. It is only fair that you know what jobs are available before committing yourself to following this degree path.
You can have a biology degree career outlook and see what field of work interests you. A degree in biology opens up a lot of opportunities if you are passionate about research. Additionally, if you enjoy spending time outdoors and in the lab, then this can be a good career path for you.
Jobs in the Biological Sciences and healthcare fields are expected to grow by 23.5% in the next twenty years, from 2012 to 2032.
Jobs in Life, Physical, and Social Science Occupations are expected to grow by 10% from 2016 to 2026. Moreover, jobs in Healthcare Occupations are expected to grow by 18% from 2016 to 2026. This is higher than the average job growth for all occupations.
Here's an in-depth guide on the careers you can expect to look for.
Microbiologists
If you are looking for an entry-level job with a bachelor's degree in biology. You can kick start your career by being a microbiologist. A microbiologist gets a chance to learn and study the smallest lifeforms.
Most of the work is done in the laboratory, and the microbiologists study the behavior of the small lifeforms. However, a microbiologist gets a chance to work in the field when they are collecting samples.
A microbiologist is employed by most research institutions, government agencies, and pharmaceuticals.
Environmental Scientist
If you are concerned about conserving the environment, then a career as an environmental scientist is the right one for you. This field doesn't require any previous experience; all you need to have is a bachelor's degree in biology.
The field has an estimated career growth of around 11%. This means that the field is estimated to grow at a faster rated. This shows that there will be more open job opportunities.
If you are looking for a field that has signs of growing very fast shortly, then an environmental scientist is the right one for you.
This field is filled with a lot of opportunities and great potential. Additionally, this field has a potential of earning over $122000 if you happen to be at the top 10%
Agricultural and Food Scientist
The world population keeps growing, and the available land gets scarce by the day. This means that the available land needs to be utilized properly to produce enough food for everybody.
This brings in the need to have food scientists who use science to improve agriculture. They make breeds that are resistant to drought, or that can handle being grown in alkaline water. Additionally, they come up with breeds that can produce more even when grown in a small piece of land.
This job is an entry-level job, and it does not require any experience all you need is to be a graduate in the biology major. Since most of what is done is taught on the field and you can easily keep up if you have an interest in agriculture.
Biochemist or Biophysicist
A career as a biochemist or a biophysicist focuses on the physical and chemical foundations that are responsible for making life possible. This includes cell development, where they study the different stages of cell development.
Additionally, they study the physiology of metabolism and the chemistry of disease. They do an inner depth into understanding the disease and how it can be cured.
To form a stable career, you will need to have a doctorate in the field. This ensures that you have enough knowledge needed to understand the foundations that make life possible.
You can make a career as a biochemist or biophysicist if you have a bachelor's in physics, chemist or biology.
Become a Biology Teacher from a Biology Degree
If you love spending time with children, nurturing them, and instilling knowledge. Then a career as a biology teacher will work great for you.
Teaching biology doesn't necessarily mean that you teach high school children. You can be a professor who teaches in colleges. This requires you to have enough patience and understand how to deal with children and teenagers.
Additionally, you need to have a master's degree in biology or a doctorate. This ensures that you have enough knowledge that you can share with your students. Also, this boosts your confidence since you know what you are teaching the students.
Registered Nurse
For you to be a registered nurse, you need to have an understanding of how the body works. This requires you to have enough knowledge of biology. Also, you need to be certified in nursing, but having a degree in biology gives you enough knowledge about the human body.
Moreover, a nurse needs to be compassionate and learn how to talk to patients. A nurse needs to know how to calm the patients in case they are panicking about their condition.
Moreover, nurses need to know how to educate the family of the patients about the condition of their loved one. They need to know what to say to the family when a patient is hospitalized.
Pharmacist
A pharmacist is a person responsible for dispensing medications to the patients to improve their health and wellbeing. For you to qualify to be a pharmacist, you need to have a doctorate in pharmacology or any related field.
However, this journey can start with you getting a bachelor's degree in biology. Having basic knowledge about living things allows you to know how to protect life.
Pharmacist career has a 6% career growth, which is on a national average level. This profession shows a lot of promise in providing more job opportunities.
A pharmacist can also upgrade his qualification by getting Medical Coding and Billing Certification. Learn more about Medical Coding and Billing Certification from the Ultimate Medical Academy. Employers will look favorably for a candidate with such a certification.
Physician
A physician is one of the most appreciated and respected careers in the world. This is because the physicians are responsible for the health of everyone. Taking responsibility for the health of the people around you requires you to have the skills and the knowledge to do that.
To become a qualified physician, you need to have a bachelor's degree in biology. Additionally, you can get a master's or doctorate to have enough knowledge on how to deal with your patients.
This field has an expected career growth of 13%, which means that the field keeps expanding.
Biologist Technician
Working as a technician gives you room to grow and apply all your knowledge. Additionally, it allows you to be able to work in a team. You get the responsibility of carrying out tests and experiments. After doing the tests, you analyze your data and report to the biologists.
As a biology technician, you can work in the pharmaceutical industry or the healthcare provider sectors. This allows you to collect data that is used in making medicine and improving people's lives.
Additionally, a technician can work in the university assisting the biologists to do their research. This is a great entry-level career that exposes you to the life of research. Moreover, this career has a promise of growing and room for advancement.
There were 82,100 jobs available for biology technician in 2016 whose median pay is $21.39 per hour or $44500 per year.
Conservation Scientist
With changes in the environment, most of the earth resources are used at a high rate than they are being replenished. This could be caused by global warming changes or an increase in population.
For this reason, conservation scientist is emerging, and their work is to ensure that the resources are used efficiently. They carry out research and experiments showing how you can conserve the environment.
If you love taking part in experiments when you are in class, then a career as a conservation scientist will be great for you. You get to spend most of your time outdoors collecting samples and taking them to the lab.
Dentist
Taking care of your teeth is very important, and a visit to the dentist once in a while is required. Most people only visit the dentist when they have a toothache and tooth decay. This is a bad approach as you may end up removing your teeth.
A career as a dentist is expected to grow by 19%, which means that there will be a lot of opportunities to dental students. Becoming a dentist requires you to have a doctorate in dentistry. This shows that you have enough knowledge in the field and you know what you are doing.
However, having a bachelor's degree in biology is a good place to start. You can earn around $208,000 if you get to the top 10% in the dental profession.
Veterinarian
A veterinarian is one of the important people in your life. If you love animals, then you know how awful it is when your animal is not feeling well.
If you want to learn new ways of treating animals, then a career as a vet would be the right choice. Veterinarian officers need whether you have farm animals or pet animals.
When one of your farm animals is sick, the disease can spread to all the animals. This calls for you to get a qualified veterinarian to take a look.
You can make over $159000 if you are the top 10%. A career as a veterinarian is one of the best jobs for anyone with a bachelor's degree in biology.
Bottom Line
Starting a career with a biology degree can be tricky if you don't know what jobs to apply for. A biology degree is important because it has numerous careers paths you can follow.
Some careers are great for our environment, health care, animal health, research, and teaching. Visit our blog and learn more about career tips in your chosen field.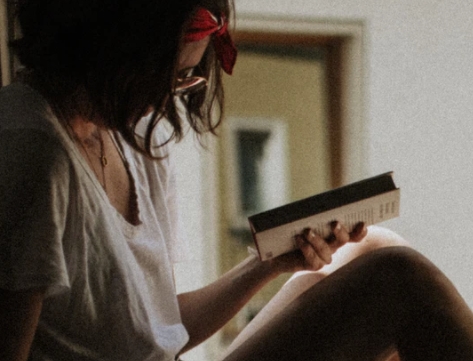 A professional writer with over a decade of incessant writing skills. Her topics of interest and expertise range from health, nutrition and psychology.