Losing a life partner or spouse is an incredibly painful experience, no matter the age or if the death was sudden or not. Nothing can fully prepare you for such a difficult loss. Mourning and grief take time to work through. Not only is the process painful, but it can also be overwhelming and stressful as you try to navigate life on your own and figure out funeral arrangements and legal documents. Thankfully, there are resources available to help you move through this difficult time in your life.
Planning ahead
Illness, injury, and death usually happen without warning. But despite the unexpected nature of these events, you can plan ahead. As you age, it is imperative to gather all of your important documents into one place and make sure your partner knows where these papers are located. Examples of such documents are personal and financial records. Personal records can include information like your full legal name, social security number, employers and dates of employment, public birth records, marriage license, medications, and will. Financial records can include insurance information, bank account numbers, mortgages and debts, and car registration. Keep this information in a designated location like a file, drawer, or fireproof box.
A will is one of the main items you will need to draw up as you get older. A will outlines who you want your money and personal assets to go to when you die. You will choose an executor to distribute your estate to the correct beneficiaries.
Arranging a funeral
One of the first things you will need to do after your partner dies is to make funeral arrangements. A funeral will typically cost around $5,000 in Australia. Before choosing a funeral company, ask for an itemized and written quote. Funeral services can be expensive, so do your best to maintain a budget and only spend what you can. Some costs to consider include funeral director fees, coffin, death certificate, burial or cremation, and transport. Given how pricey a funeral is, there are ways to help reduce the cost. Your partner's bank may be able to dispense some money from their account before the court validates their will. And some organizations can help with funerals costs like the Department of Veterans Affairs or the Department of Human Services.
Collecting financial entitlements
When your partner passes on, there is usually a shift in household income and you might feel a bit of a financial burden at first. However, you may be entitled to certain finances in some cases. Check with the Department of Human Services for any government payments you are entitled to. Notify your partner's bank of his or her death. They will let you know what steps need to be taken. If your partner had life insurance, contact the insurer regarding any death benefits. It is recommended for anyone with a partner or family to get life insurance. Make sure to get a life insurance quote with iSelect before purchasing.
Seek professional help
As previously mentioned, losing a loved one is an incredibly traumatic and agonizing experience. Don't be afraid to seek out counseling or emotional support if you need it. You may experience feelings of loneliness or depression as you cope with the loss, which is completely normal. Private counseling, support groups, and crisis center hotlines are available to help you work through your emotions and heal. A host of bereavement resources are also available online to help you process your partner's death. And don't feel ashamed to reach out to a relative or friend for support during this time. Sometimes just talking to someone about how you feel or asking for a shoulder to cry on can be incredibly beneficial.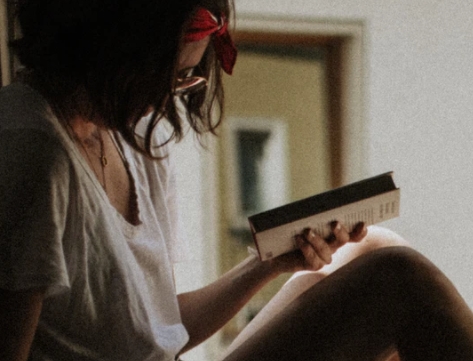 A professional writer with over a decade of incessant writing skills. Her topics of interest and expertise range from health, nutrition and psychology.