There's no better way to spice up the bedroom than to try new things from time to time. Here are some cool moves and fun ideas your sex life may be missing.
Whether you want to spice up the bedroom in your single life or relationship, you have a lot of ways to go about it. We all want a hot sex life, and you need to address this head-on to get the desired results.
Sex is a holistic matter, so you'll need to do some soul searching, while also getting out of your comfort zone to spice up your sex life. Use these tips to get the help that you need.
Spice up the Bedroom by First Owning Your Sexuality
When you're not living the sex life you've always dreamed of, this is often due to some sort of emotional trauma, mental block, or other setbacks. We all have our hangups, and even the smallest issue can make this hangup apparent in your sexual life.
For instance, an issue you have with your body can make it difficult for you to stay present and enjoy your sex life. Emotional blocks can make you not comfortable touching people intimately or being touched.
Touching base with a therapist can help you make sense of these sorts of mental and emotional processes as you try to spice up your sex life.
These sorts of issues aside, you'll also want to embrace your sexuality as a whole. Own your sexuality and embrace the things you like. The more you open up and get in touch with yourself, the more you'll be able to open up sexually with other people.
Little things like keeping up with your appearance and figuring out your style can make a world of difference.
Slow It down and Build the Sensuality
What's the rush?
When you take the time to enjoy the sexual dance, from flirtation to slowly undressing each other to enjoying every part of each other, you'll get greater fulfillment out of your sexuality.
It's been widely accepted that foreplay is mostly for women. While it's true that women take longer to get fully aroused, we all need it. Take your time and allow yourself to actually feel the sensations, rather than rush through them to get to an end result.
Find Supplements That Can Help
Make sure that you give your body the tools it needs for peak sexuality. Eat a healthy diet, and find the supplements that will help you.
Taking a zinc supplement will help men with erections and testosterone levels, while maca root helps women with everything from sexual arousal to breast fullness.
If erectile dysfunction is an issue, this site can point you in the right direction of Viagra and other medicines.
Keep your weight under control and exercise regularly so that you can keep your hormones balanced, which plays a role in your libido.
Take Control of Your Lifestyle
When you want to spice up the bedroom, keep in mind that this is a lifestyle decision. By committing to the life you deserve, everything will fall into place.
For more information about all things related to your lifestyle, style, and more, touch base and stay up to date with our site.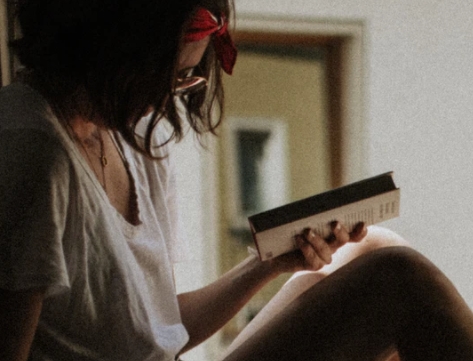 A professional writer with over a decade of incessant writing skills. Her topics of interest and expertise range from health, nutrition and psychology.