Adult day care works best for aging people who need care when their children cannot attend to them. They spend time at the center during the day and mingle with the like-minded and same-aged ones. When working men and women have to shoulder the responsibilities of their ailing parents, it becomes exhausting for them. In such cases, they need the help of an adult day care where their parents can get the company and care that they deserve.
Is your parent fit for an adult day care?
Before sending them to the center, make sure that they really need such care. Following are the seniors who need the aid of an adult day care center:
One with depressive symptoms
If your parent suffers from depression due to loss of his spouse or due to your busy schedule, he is the one fit to be sent to an adult day care. Otherwise, the depressive state will deteriorate leading to mental illness and can even prove to be fatal.
One who feels isolated
After retirement, many parents decide to shift with their children, leaving behind their home, neighbors, friends, and society. Once they come to the new place, they start feeling isolated as they cannot adjust easily to the new surroundings. They get no one to share their feelings. As a result, they get isolated from the society. Sometimes, if the situation worsens, they might show disinterest in talking even to you. This is the time they need to be sent to an adult day care for filling up the loss and bringing back happiness.
One who cannot do their tasks alone
Some seniors are old enough for being able to do their daily tasks themselves. They need help in eating, bathing, moving, using washrooms, and so on. If these seniors are left all alone in the house, it may lead to fatal situations. Therefore, they need to be sent to adult day cares, where there are staffs to take care of them in your absence.
One who needs constant care
When one needs to devote his entire time to the ailing senior member of the family, things get tough. He has to compromise with his job or probably not do it at all. His associations with the social environment also get cut down. In such a situation it is suitable for him to take his parent to an adult day care. This will help him maintain his associations outside and inside the family. Even hospice care is a great option to give the aging individual their comfort and care.
One who suffers from dementia
If you parent is a patient of dementia, where there is a decrease in the brain activity, it is advisable to send him to a senior day care. Here, through various activities, they energize the brain and make it active. There are a number of activities as mind games, puzzles, crosswords, and so on, which they can be indulged in.
One who feels bored at home
Some seniors are active enough to feel caged in the house for the entire day. So, getting them admitted to a senior care may help add sparks to their lives as cares are loaded with an entire day of activities. There are nature walks, golf courses, cycling sessions, story sharing times, and more activities offered by adult care centers. With these activities, they can keep themselves busy and do something fruitful all the time.
Now, when you know that your parents need the assistance of a senior day care, please visit Skylark Senior Care to have the best options. An adult care will suit every adult that is looking for care, attention, and fun times.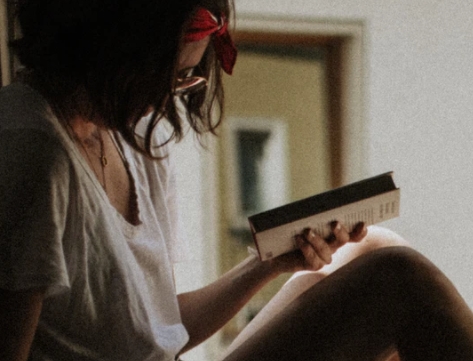 A professional writer with over a decade of incessant writing skills. Her topics of interest and expertise range from health, nutrition and psychology.