Buying towels is a delicate process. Sure, you want to buy towels that feel soft and luxurious, but what does "weight in grams" mean? And how can you tell the difference between Turkish and Egyptian cotton, or choose between a rainbow of colors and patterns? Before you throw in the towel too soon, take a moment to read our helpful guide. We have gathered and grouped everything you need to know about choosing towels in five key categories, from size to weight and construction, to make your search as simple as possible.
Why Choose Turkish Towels
Turkish towels are authentic and versatile fabrics with almost thousands of uses.
Traditionally used in Turkish baths, their unique characteristics and functionalities make them much more than conventional towels.
Turkish towels are compact and light; although open they have the same size of ordinary towels, they can be folded almost in the size of a hand. They are just as absorbent as regular towels but they dry much faster. They are colorful and have a lot of styles.
There are almost no limits to their uses. They are perfect for the beach, the pool, practicing yoga, for the bathroom and they will be your best traveling companions since they do not take up much space and weigh very little. They are ideal for camping in the sun or to add color and creativity to your home; Use them as curtains, pillow cases, sofa blankets or simply as tablecloths.
If you try an Enchante Home Turkish towels will never use ordinary towels again!
5 Points to Choose a Towel
Size
The towels come in a variety of sizes that you should consider before your purchase. A standard towel to dry after a shower or bath is 68 x 132 cm, and a large towel is a little more extensive, 88 x 152 cm. A large towel offers more coverage and allows you to wrap yourself completely. If you are looking for smaller options, the hand towels are 40 x 76 cm, and the square kitchen rags are 33 x 33 cm.
Weight
The density of bath towels is measured in grams per square meter (GSM), and this number can vary between 300 and 900. A towel between 300 and 400 grams is thinner and lighter, ideal for the gym or kitchen; they dry faster than heavier towels. A towel of between 400 and 600 grams per square meter is a medium weight towel ideal for the beach and can be used as a regular bath towel. And finally, a towel between 600 and 900 GSM is dense and absorbent, which makes it feel extra luxurious, but requires a little more time to dry. With our towels, we seek to find the perfect balance between thickness, softness, and absorbency, with enough lightness to dry quickly.
Type of Cotton
Daily towels are usually made of standard cotton. Turkish cotton, on the other hand, is the most luxurious option, because it is made of denser yarn loops that absorb moisture and trap heat.
Construction
The towels made of combed cotton are those that have combed fibers to remove the threads and smaller debris, leaving only the strongest and longest threads to weave the bath towel. This process ensures its durability and prevents stacking. Ring-spun cotton is made with short and long fibers, which are twisted to create a softer and thinner yarn, while the curled fabric is made with longer yarn loops, and woven with extra yarn. Also, look for towels made with bands on the edges to reduce fraying.
Style
Towels can add the final touch of warmth to a bath, so consider choosing a game in a fun decorative color with seasonal tones (bright beach colors in spring/summer, cooler colors in fall/winter). The most classic option is white fluffy towels, with a timeless look that works with any style or configuration.
Notes on Care
The best way to make your towels last longer is to give them proper care. Before using your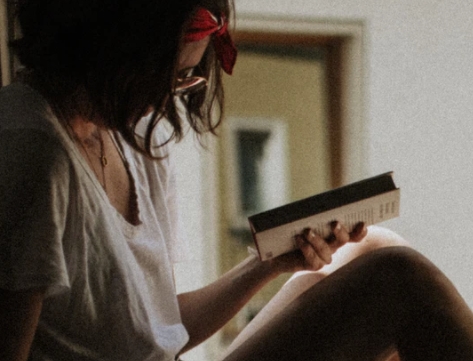 A professional writer with over a decade of incessant writing skills. Her topics of interest and expertise range from health, nutrition and psychology.