In this technology-based digital era, gadgets have proved to be the best friend to make life easier and smoother. A vacuum cleaner is such an invention that converts the boring cleaning process into happier one. But regular upright vacuum cleaner cannot reach tight spaces.
So, a dust buster or handheld vacuum cleaner is must to make the cleaning perfect. Because of its versatility and ease of use, this form of vacuum is getting more and more popularity.
What you'll get using a dust buster
Among numerous advantages of a dust buster, few are stated below:
Easy to operate
A dust buster or handheld vacuum is getting extremely popular mostly because of its ease of use. Even the kids and aged people can handle this gadget smartly.
Again, it's not possible to use upright vacuum for smaller spills and messes done by kids every now and then. Hence a handheld vacuum is extremely handy for such usage.
Small and lightweight
Dust busters are mostly small in size and less than five pounds. This compact size and weight make the device extremely comfortable to carry and store. You can easily carry them almost anywhere you want. These two features make the dust buster ideal for quick-on-the-spot cleaning.
The compact size makes it a great option for smaller and constricted areas like car interior, staircases, bookshelves, furniture or under carpets. Storing a dust buster is also fun. It takes almost no space, hence you can store it in- kitchen, laundry room, shelf or pantry- anywhere you want.
Quick cleaning
Quicker cleaning is the main benefit of a dust buster. Many a time, you need to do small cleaning jobs like messes done by a toddler or just cleaning pet hairs. A dust buster is a perfect solution in such cases.
Before buying, decide if you are going to use it only for dry messes or wet messes also. If you want to clean wet specks of dust also, opt for the models that include this feature. Visit cleaningenious.com to know more about cleaning.
Power and energy efficient
This wonder-gadget is energy efficient also. For example, a 20V dust buster can handle the cleaning of your entire household. Some models include the feature of going into power saver mode automatically after charged fully. This saves energy and minimizes the monthly electricity bill.
Versatile
Versatility is one of the main reasons behind the extreme popularity of a dust buster. This tiny gadget includes so many attachments and accessories which makes it possible to clean each and every space of your surroundings. It easily can go between couch cushions, between walls or furniture and suck hidden and invisible dust in no time.
Can trace lost items
By tracing your lost valuables, a dust buster often acts as a savior. Any of your small ornaments or your child's must-have toy may get lost under furniture or hard-to-reach areas. A dust buster with pantyhose feature can save you in such situations.
Value for money
One of the amazing things about a dust buster is even after including so many features, it costs a little. Though the prices vary depending on brands and features, you will get a standard one between 40-70$.
All in all, based on above benefits, this simple dust buster can be termed as wonder-gadget. It will lessen your workload and offer complete sanitization. Click here to get more info about dust buster.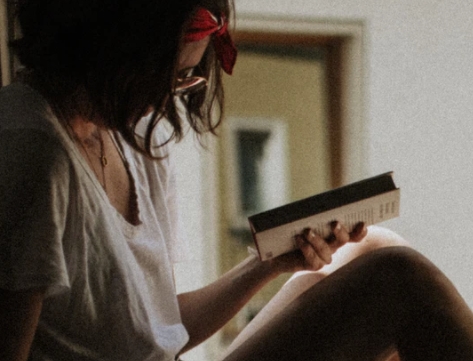 A professional writer with over a decade of incessant writing skills. Her topics of interest and expertise range from health, nutrition and psychology.