Have found someone you love and have mastered the best words to say when you propose? The next big thing is picking a memorable place for the marriage proposal. It is wise to note that the engagement story is something that will be shared for years with friends, family members, and strangers.
Therefore, it is essential to pick one of the best places you can think of. Below are ten romantic places to propose where your partner is sure to say "yes."
A memorable place to you
Whether it is the place of your first date, kiss or where you said "I love you" for the first time, a memorable place is a nice place to propose.
Though it sounds simple, it is one of the warmest places to declare. Remembering where you two started a romantic relationship shows you are a caring man. It is also a place where tender memories live. Whether it is a classroom or a workplace, the memories of the area cannot be written off.
Hence, return to that place and take the big step of asking you're her to marry you.
In a circle of friends
Everyone would be happy if their friends or family members know the big news on time. So, choose a favourite place and invite a few family members and some of her best friends.
You can also have a drum line, a brass band or some friends show up for a surprise presentation. This can be one of the best ways to propose. Since it should be a surprise, ensure all the people involved do not act strange or mention something to her.
Unusual place
A marriage proposal in an unfamiliar place such as on top of a mountain, on a safari or during a boat trip is not just unique and memorable, but also very romantic.
Even though you might not have a loving memory of the place, you can create a strong foundation of your love. Such areas are also beautiful and can have a romantic engagement story to be shared for many years.
A trip to another country
If you would like to pull off a good surprise, one of the best places to have a marriage proposal is on a trip to another country. Whether it is in Tanzania, Canada, Monaco, or Cambodia taking an elephant ride, you can be sure to receive a "yes."
You can also use restaurant reservation software to look for a perfect restaurant and book there a table to make your marriage proposal not just in a foreign country, but in the best restaurant abroad.
Mother Nature
If most of your dates include biking, hiking or exploring nature, you can choose a nice place to propose. Happily, Mother Nature has endless options for memorably romantic places.
For instance, you can invite friends and family member for a hike, and then arrange a surprise proposal as you climb a mountain.
Another way is to send your unsuspecting partner on a treasure hunt that finally ends with your marriage proposal.
Her dream wedding venue
Some people have been dreaming about their wedding since they were young. Therefore, if your partner has already hinted her preferred wedding place, you can give her a nice gift by proposing at her dream wedding venue.
Where your partner grew up
Another exciting place to propose is the place where she grew up. This is a place that holds deep meaning. Though you might not have a starring role in those fold memories, they are part of her life and have shaped her to be the person she has become.
Back to school
If you started dating in college, consider it as a romantic place to propose. Go to the classroom where you met, look for a quiet corner and ask her "Will you marry me?"
Your favourite date spot
One of the best places to put a genuine surprise is proposing on your favourite dating spot. Whether it is at the park, at a local pub or the cinema, she can never expect you to pull off the ring.
Your first home together
Your first home together is another romantic place to propose. However, ensure you elevate the area with flowers, candles, balloons, and photos to set that special mood.
To conclude, remember that there are a lot of places to declare but you should choose the right with your heart voice. In some cases, it is not important where you will do it but how, with what feelings and emotions. Do not forget to think about all the details of your marriage proposal. Hope these tips will help you.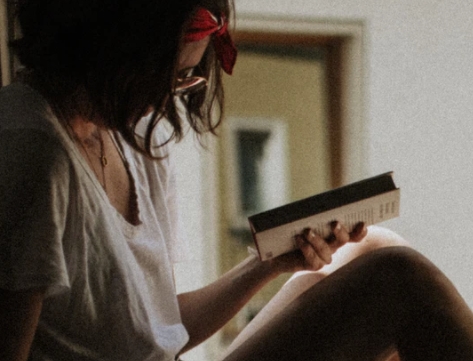 A professional writer with over a decade of incessant writing skills. Her topics of interest and expertise range from health, nutrition and psychology.