A woman in Barstow, California, was evicted from her home and before she moved, she left a pile of trash bags filled with unwanted clothes and old blankets at the curbside for the morning trash pickup.
Alongside the mountain of trash, the woman also left behind her two pups in a wire cage. Both dogs were very scared and baffled as to why their owner had abandoned them alongside the curbside all by themselves with no water or food.
Thankfully, Allen Boartfield, who works as a volunteer for Dream Fetchers: Project Rescue, got informed that two frightened pups were found in a wire cage and he immediately drove to the location where the dogs had been left.
Source: Facebook
Once Boartfield arrived there, he named the two pup siblings Treasure and Catch. He tried his best to win the petrified dogs' trust. While Treasure got used to him fast, Catch nipped him on the hand a few times while trying to protect Treasure. Being a trained and experienced volunteer, Boartfield quickly realized that Catch was traumatized but also very attached to his sister.

Source: Facebook
The two pups were rushed to Camino Pet Hospital in Irvine where they were carefully examined. In addition to both pups feeling upset and brokenhearted, it turned out that Catch'd caught a cold and therefore had to be isolated for treatment. As for Treasure, her fur was so matted that she could barely move without feeling pain.
Luckily, after a couple of days, when Treasure was bathed and spayed, not only did she warm up to the vets, but she transformed into a friendly, happy dog.
Source: Facebook
Considering what these lovely pups went through and how much they suffered, I believe everyone will agree that they deserve a new, warmer, better, and forever home.
Source: Facebook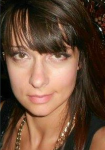 Riley Cooper is a professional writer who writes informative and creative articles on topics related to various fields of study. Written with love and enthusiasm, her articles inspire readers to broaden their knowledge of the world, think and get ready to act. If you have a general question or comment please fill out the form and we will get back to you as soon as possible https://curiousmindmagazine.com/contact-us/