Lexus Stagg, a 26-year-old mom from Houston, was charged with Criminally Negligent Homicide for fatally striking her three-year-old son with SUV on June 11, authorities said.
The atrocious act was caught on a surveillance camera from an apartment complex. On the video footage, Stagg can be seen getting into a sport utility vehicle and then backing up. As her 3 kids start running after the car, Stagg drives the SUV forward. Two of the youngsters move out of the way, but she fatally strikes the three-year-old with the front of the vehicle.
And that's not all – Stagg continues to drive forward and runs over her son again. Later she told the police that she thought she hit a speed bump when she was reversing.
The child was taken to the hospital but died due to the severe injuries.
Authorities condemn this act. In a statement, Harris County District Attorney Kim Ogg said: "Cars aren't toys and playing chicken with your kids isn't a game."
And Sean Teare, chief of the Vehicular Crimes Division, said: "You should be playing Peek-A-Boo with a three-year-old instead of forcing him to try and dodge a 5,600 pound deadly weapon."
If convicted, Stagg faces up to 10 years in jail.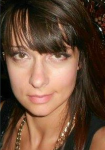 Riley Cooper is a professional writer who writes informative and creative articles on topics related to various fields of study. Written with love and enthusiasm, her articles inspire readers to broaden their knowledge of the world, think and get ready to act. If you have a general question or comment please fill out the form and we will get back to you as soon as possible https://curiousmindmagazine.com/contact-us/