Regardless of whether you are a cat person or a dog person, the distinctive physical appearance and size of the Maine Coon cat leave no one indifferent.
Besides having great hunting skills, the Maine Coon cat also happens to be one of the largest domestic cat breeds. It's also interesting to mention that these amazing cats are known for breaking many records in length thanks to their fairly long, fluffy tails.
Unsurprisingly, those who own these wonderful cats love to show them off on social media. One such Maine Coon owner has created an account on Instagram which features her furry friend Lotus. So far the adorable cat has 245k followers and this is not surprising at all as her photos are truly stunning.
Following are some of her photos. Enjoy.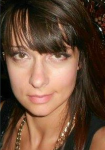 Riley Cooper is a professional writer who writes informative and creative articles on topics related to various fields of study. Written with love and enthusiasm, her articles inspire readers to broaden their knowledge of the world, think and get ready to act. If you have a general question or comment please fill out the form and we will get back to you as soon as possible https://curiousmindmagazine.com/contact-us/