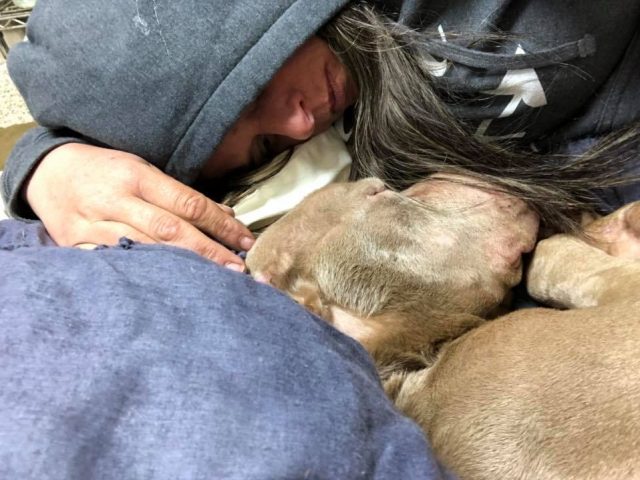 Source: Facebook
We rescue stray animals and we give our best to provide them a nice life hoping that these little souls will eventually heal and overcome the traumas they've experienced for a very long time.
But, no matter how much we try to give them everything they need, some of them are not always strong enough to make it. There isn't anything more heartbreaking than that, but that's just how life goes.
This story is one of those sad experiences.
Janine Guido just knew from the moment he saw Watson, that this little fella is not going to make it. Janine is employed at Speranza Animal Rescue. She was the first person to spot this abandoned pit at a local park.
The poor dog was covered in open wounds and had a big tumor on his leg. She immediately took him in and did everything she could to alleviate his pain. However, it was clear that his cancer has already spread very far. The vets confirmed that Watson is in an inoperable state and there's nothing that they could do.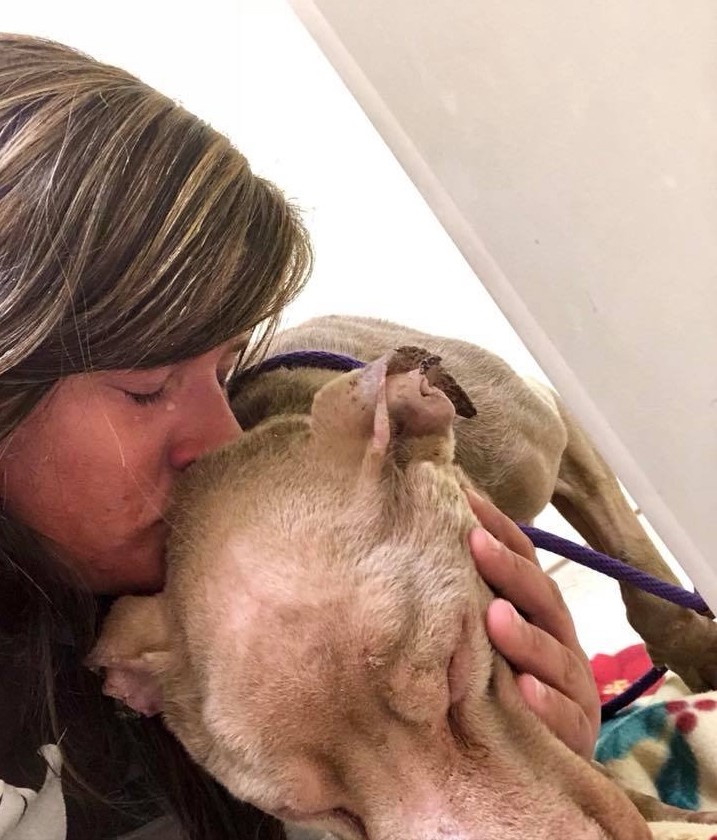 Source: Facebook

She knew that he didn't have much time left. But she decided that she won't leave him to die all alone. Her heart couldn't take it. She couldn't see him struggling. And she could feel that Watson needed someone in his final hours. So, she figured that if there's nothing else she could do to help him, she can at least hold him in her arms.
And, so she did. She put a few blankets on the floor and laid next to him. She hugged the poor dog and did everything to comfort him during the night. She kept telling him how loved he is. Watson fell asleep in her hands. The next morning, Janine could tell that he was ready to go. Moments later, he passed away.
Janine was left in tears and pain in her heart. But she was glad that she was able to hold his head the entire night and give him the love that he desperately needed.
This is one of the most heartbreaking stories that I've recently read. But even though it ended up tragically for Watson, it doesn't mean that we can't learn from it. His tragical journey should only remind us that these lovely beings need our love.

A professional writer with many years of experience in the fields of psychology, human relationships, science, and spirituality. If you have a general question or comment please fill out the form and we will get back to you as soon as possible https://curiousmindmagazine.com/contact-us/