We have to wait for a while for Game of Thrones season 7. Let's look at this reminder of what we're missing.There are two things that everybody knows about Game of Thrones-everybody dies and everybody is hot (maybe not everybody but most of them are damn hot!).
Here are the top ten smoking hotties from the 7 kingdoms.
1. Daenerys Targaryen (Emilia Clarke)
We saw the greatest transformation with Emilia Clarke's Daenerys Targaryen, from mere child to Mother of Dragons over the period of six seasons. In season 6 finale we saw her finally crossing the Narrow Sea, getting close to her final destination-home.
2. Cersei Lannister (Lena Headey)
The British actress Lena Headey had an amazing performance in season 6 when in the finale she finally get her revenge and eventually achieved her goal of becoming the Queen of Westeros.
3. Missandei (Nathalie Emmanuel)
Nathalie Emmanuel made her debut in the third season of Game of Thrones when she became Daenerys' personal Assistant and Hand Maiden. Missandei profile has continued to rise since then, both on screen and off.
4. Shae (Sibel Kekilli)
German actress and ex-porn star Sibel Kekilli played Tyrion Lannister's exclusive mistress and ended up being Tyrion's greatest love. Unfortunately, the change of events resulted in Shae being killed by Tyrion due to her treason.
5. Margaery Tyrell (Natalie Dormer)
Natalie Dormer shifted from The Tudors to play the Queen in Westeros in Game of Thrones. Margaery Tyrell was a cheerful and promising Queen and Natalie played the role right up until season 6 finale.
6. Melisandre (Carice Van Houten)Melisandre is known as the Red Woman, a servant to the Lord of Light and she has been casting spells on Stannis Baratheon for several seasons and lately on Jon Snow. She was the main reason for Jon's resurrection and who knows what will come next for her.
7. Talisa Stark (Oona Chaplin)
Charlie Chaplin's granddaughter Oona took the role of the healer Talisa who later married the King in the North, Robb Stark. She was a Queen but only for a while, until she and her new family were brutally killed by the Freys.
8. Ygritte (Rose Leslie)
Jon Snow's first and last lover Yigritte appeared in season 2 and survived up till season 4. Rose Leslie played the role of the spearwife Yigritte from the Free Folk and was a refreshing character in the series. She will be greatly missed.
9. Ros (Esme Bianco)
Esme Banco played the prostitute from the North, Ros, who managed to end up working in King's Landing for Littlefinger. Her death was very horrific, since she was used for a crossbow-shooting practice by the sadistic King Joffrey.
10. Tyene Sand (Rosabell Laurenti Sellers)
Very memorable prison nudity scene was made by Tyene, one of the bastard daughters of Prince Oberyn. She played with Bronn in season 5, daring him to admit that she is the most beautiful girl in the world. She sure made it to be in this list.
.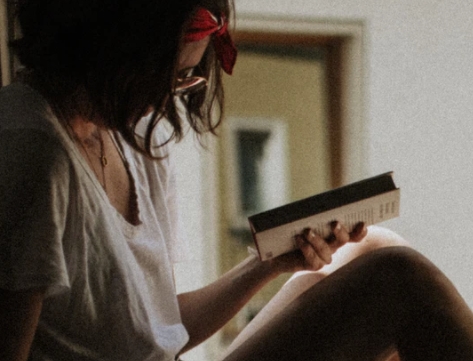 A professional writer with over a decade of incessant writing skills. Her topics of interest and expertise range from health, nutrition and psychology.