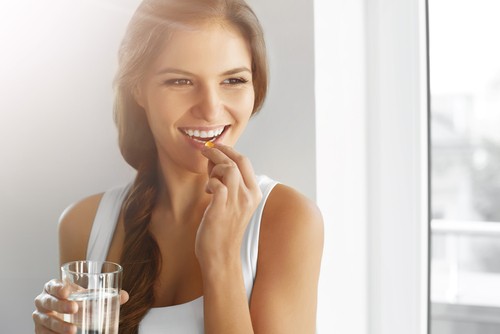 Nowadays, many multivitamins are readily available over the counter. Despite its popularity, though, there is still much doubt as to whether or not these supplements work. Some opine that it is merely a waste of money, as you can get all your essential nutrients from food. Others, meanwhile, are aware of their benefits and comment that, yes, you need these vitamins.
This article hopes to put a stop to all this confusion by pointing out why taking multivitamins, like those from Ritual, are still beneficial for your body and are worth all the extra daily cost.
Multivitamins may improve memory
Many individuals who are pro-multivitamins have opined that the intake of these multivitamins may improve memory. Although there is no one hundred percent concrete evidence to this claim, there are some medical and scientific facts to back up the same. When you take multivitamins, you are supplying your body with all the essential nutrients that your mind and body need, and so much more. Hence, any deficiency that you may have, but may not be aware of aware of, are covered and replenished. With this, your brain and body functions dramatically improve, as your body doesn't lack any of your essential nutrients.
Multivitamins can help aid pregnancy
If you are a pregnant woman, then it is a no-brainer that you indeed need that added dose of vitamins from your multivitamins. When you are pregnant, you are sharing your nutrients with your child, where you may not even have enough for yourself to begin with. Especially during your first trimester, there are essential nutrients that you need to prevent any congenital neuro disabilities in your baby.
Examples of these essential nutrients that can be supplemented by multivitamins include:
If you are a woman who is trying to conceive, or are already in the early weeks of your pregnancy, taking vitamin supplements might just be right for you. If you are a breastfeeding mom, this intake of vitamin supplements can also supply you with all the essential nutrients that are needed by your baby as well, which you may be lacking from food sources.
Multivitamins can help slow down the progression of macular degeneration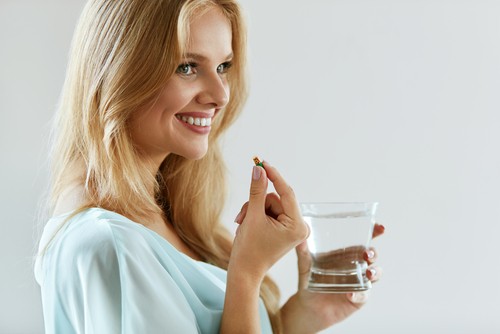 Macular degeneration refers to the slowing down of your eyesight. Often, this physical degeneration occurs as a result of aging. It has to be made clear, however, that multivitamins do not prevent macular degeneration from happening; it only controls its progress. If your eyesight is slowly becoming bad to begin with, you can take care of the same through taking multivitamins rich in antioxidants. These antioxidants are necessary for the body to replenish any lost nutrients, and to stay healthy as well, preventing degenerative diseases such as blindness.
However, it is crucial for you to ask for the advice and proper dosage from a doctor, as too much of anything can be harmful.
Multivitamins can also help aid the deficiency of vegan women
Choosing to go vegan is an entirely personal choice, and for as long as an excellent team of doctors or nutritionists guide you along your big change, then you will indeed be a healthier individual. However, as is the case with any other lifestyle change, too much of anything can be harmful. When you choose to go plant-based in your diet, you may be deficient in some essential nutrients needed by the body because they can only be found through animal sources.
Examples of these nutrients include Vitamin B12, which is only found in animal food. If you are deficient in this, you may need to supplement yourself through multivitamins. Some of these other nutrients can include:
Calcium

Zinc

Iron

Omega-3 fatty acids
Women need multivitamins for that added dose of nutrients that are difficult to take from food sources
Man's body needs Vitamin D so that it can better absorb calcium. Sadly, Vitamin D cannot always be taken directly from food sources. Especially if you are an expectant mother, you will need all the added dose of Vitamin D for healthy bones. However, too much of Vitamin D can be harmful, as this is a fat-soluble vitamin, which means that it cannot be excreted by the body naturally. Therefore, you will need to control your intake as well to keep it to a healthy level.
Conclusion
Yes, it is true that the best source of everyday nutrients still comes from the food that you eat. No multivitamin can ever replace the best source of vitamins and nutrients, which is through healthy eating. However, if you are deficient in any nutrient and need that extra boost, taking multivitamins might be the best for you. As a woman, you go through a lot of changes with your hormones, such as during your menstrual period, pregnancy, and menopause, all of which can be made easier through the intake of multivitamin supplements.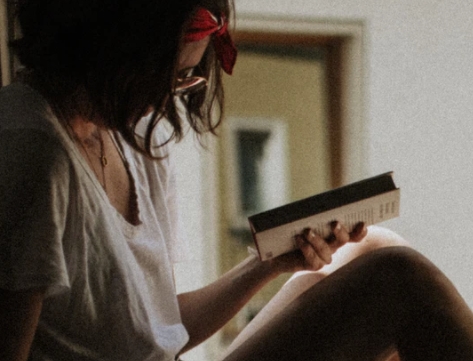 A professional writer with over a decade of incessant writing skills. Her topics of interest and expertise range from health, nutrition and psychology.