With today's technology and resources there is an abundance of incredible products out there for just about any hobby, preference, or need. If you're an athlete, the options are almost limitless as far as what you can find in the realms of equipment, clothing, nutrition, and/or recovery. But how do you narrow down your search? How can you find the best brands and products out there? Here's a handy list of just some of the most worthy brands currently catering to athletes and athletic needs.
For Exercise
Training is a large part of every athlete's routine, thus quality exercise equipment is generally much sought after. NordicTrack is an incredible resource for fitness machines such as ellipticals, treadmills, stationary bikes, rowers, and more. They offer financing, delivery, and installation, as well as product guarantees and valuable warranties. They've focused on creating high-quality workout products that really up the fitness ante. Also available with each piece of equipment is the option of iFit, which is a program that can match you with a personal trainer, keep track of your fitness goals, connect you with a community of other members, etc. NordicTrack is hands down one of the best brands out there for exercise equipment.
In addition to needing the right equipment, athletes also need the right gear. Athleisure wear is becoming more varied and more available with each passing year, but there are still certain brands that really push the envelope in both function and form. One of such brands is Willy California. Based in LA, Willy California offers athletes around the globe comfort, style, and practical, performance-tested athletic clothing. From workout wear and swimwear to undergarments and accessories, they'll have you covered with high-quality materials carefully sourced with their key clientele in mind. All of their products are moisture-wicking, anti-microbial, and are made to last with their use of highly durable yet comfortable textiles.
These days whether you're training indoors or outdoors, you'll likely need to consider your personal health and the health of those around you. Disposable face masks have become a part of our daily lives, and workouts are no exception. WellBefore is a great wellness brand for athletes because they offer products that protect the user from a variety of potential pollutants. Their face masks are great for not only protecting the user against viruses but also against more general allergens such as pollen or dust particles. They're made with high-quality, breathable materials that are individually packaged for easy use on the go. Other key offerings from WellBefore include: sanitizers, anti-bacterial wipes, and cleansers, which are all great additions to any gym or workout area.
For Nutrition
There's a lot to consider with an athlete's diet. Often getting the right nutrition they need to properly fuel their bodies requires a bit of innovation or some self-created concoctions with the perfect mix of nutrients, protein, and flavor. For this reason, many athletes choose to make a variety of healthy smoothies and shakes, which are not only nutritious but also quick and portable. If this pertains to you, another brand that should be on your radar is Vitamix. Vitamix provides the end-all-be-all of performance blenders, which are incredibly useful for those who work hard in the kitchen as well as in the gym. Their blenders are crafted with longevity in mind, so the components are made and assembled to last. Vitamix products also come with a huge array of accessories to choose from, so beyond the typical blades used for blending, mixing, and puréeing, you can also try your hand at juicing, emulsifying, or food recycling.
As the world learns more about nutrition and the various effects of certain chemicals and substances, it is becoming clear that some people are affected differently by things like lactose, gluten, sugars, etc. For athletes, these effects can be incredibly important to identify in order to maintain a healthy diet and lifestyle. An ingenious product that aims to do just that is the at home food sensitivity test made by Next Health. This test, currently available in New York and Los Angeles, allows healthcare professionals to check your body's chemistry for 96 commonly reactive foods. They're specifically looking for the foods that can be an underlying cause of inflammation, discomfort, and even why you get tired after eating. This is ultimately where health and science align, which is a beautiful combination, especially for athletes.
Of course, over the years it has also become clear that not even athletes are getting all the nutrients they need from diet alone. Supplements have become a staple in the world of athletics, but luckily, there is now a plethora of options available, a far cry from the dry, chalky vitamins of the past. If fiber is something you find yourself lacking, Uprising Food has you covered with their superfood bundles. Their fiber-packed "cubes" can be added to just about anything, allowing you to almost feel the nutrients flowing into your body. Probiotics are another common addition to a healthy, well-rounded diet, and with De La Calle's probiotic soda, it's never been easier to make sure your gut health is kept in tip-top shape as well.
For Recovery
After your training and diet are taken care of, a good athlete also needs to consider their recovery processes. Maintaining your personal hygiene is often the first step to transitioning out of workout mode and back into everyday life. For all your important bath and body needs, Spongellé should be considered as an athlete's one-stop-shop for high-quality, personalized products. Bar soap vs body wash, loofah vs buff-puff, fragrance-full vs scent-free, you can find out exactly which options are best for you and your needs because they truly have it all. It's incredibly important for your body to feel rejuvenated and well-cared for no matter how far you push it in the gym. Self-care is just as important for one's body as exercise and nutrition.
Additionally, products related to pain relief are a must for athletes who are serious about their recovery and longevity. While there are numerous companies that cater to these particular needs, some are clearly a cut above the rest. One brand known for its powerful pain relief backed by science and a whole host of healthcare professionals is BioFreeze. BioFreeze uses a methanol-based formula that is applied directly to the skin for fast-acting, long-lasting pain relief. They have sprays, gels, creams, roll-ons, and patches, so no matter where your pain is, you'll be able to address it directly and quickly. For athletes concerned with the adverse effects of medications, BioFreeze is an amazing alternative that really works.
If you're an athlete, chances are you have a lot of health and fitness goals that you're vigorously striving for. Fortunately, the many brands and products listed here are made specifically with you and your goals in mind. However, regardless of your level of fitness, maintaining one's health still comes down to exercise, nutrition, and recovery, and it would be wise to use today's technology and resources to your advantage. There are so many ways in which to receive the support and elements you need to help you reach any goals you might have, and in the process, they'll likely also help you to live a healthier, more active life in general.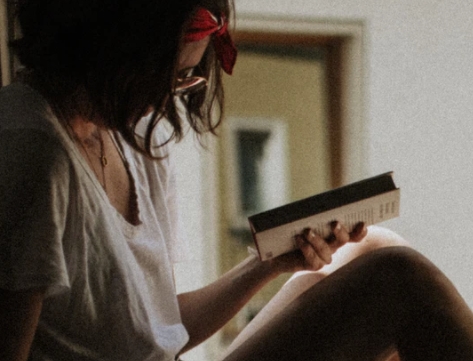 A professional writer with over a decade of incessant writing skills. Her topics of interest and expertise range from health, nutrition and psychology.