The first few months following your child's birth are spent adjusting to your new life. You may be learning what each of your child's cries means, bonding with them late into the night, and finding ways to juggle household tasks with a newborn. We have compiled a list of tips to help you make it through your baby's first year.
Stock the Nursery
The hours and days can easily blend together with a new baby in the first year of life. Realizing that you're out of diapers or formula late at night isn't the most convenient, especially if you have to bundle up the baby and take them out to shop. Stocking up the nursery with a few weeks or months of supplies can ensure you're prepared without running out of items. A few things to stock up on include diapers, quality baby formula, and medications.
Keep Doctor's Checkups
In general, your baby will need to see their physician six times in the first year of their life. These checkups allow the physician to monitor their physical and psychological development. This usually occurs at one, two, four, six, and nine months. Your doctor may recommend specialist appointments if they have any concerns about slow development. It's also important to keep your own checkups. Labor and delivery is a big procedure that can significantly affect the body and mind.
Discuss All Medication Use With Your Doctor
Routine checkups also give you an opportunity to ask your doctor important questions about the care of your new baby. It allows you to discuss developmental milestones and address health-specific questions. Many parents have questions about the medications they should give a new baby. All medications should be discussed with your doctor to ensure they're safe for your baby.
Discussing medications with your doctor can help keep you and your new baby safe. Tylenol, for example, is a common over-the-counter medication for children to deal with fever. Without discussing this with your doctor, you might not know that there are currently a lot of lawsuits against Tylenol in court.
These lawsuits come from Tylenol manufacturers not sharing the potential consequences of using the medication during pregnancy or in the first year of a child's life. One study even found that children who took Tylenol a minimum of six times in the first year of their lives were three times more likely to develop Autism Spectrum Disorder (ASD), which has led many parents to file a Tylenol autism lawsuit. While this link is still being explored further, it's important for parents to discuss the potential connection with their doctor before using it. Don't forget, if you're breastfeeding, it's important also to consider the medications you take. It can also be helpful to carefully track your baby's milestones, especially if you used Tylenol during pregnancy.
Don't Forget About Your Health
Don't forget about your health during this busy time. Exercise is probably one of the last things you want to do right now, but it offers many benefits. Exercise can help you manage your physical and mental health while increasing your energy and overall mood. It can also allow you to bond with your new baby. If the weather is nice, consider taking your new baby for a walk around the neighborhood. Of course, you should wait to exercise until you're cleared to do so by your physician. In the meantime, meditation is a powerful tool that can be a great way to practice self-care.
A healthy diet is also important to feel good after delivery. Some nutritionists recommend protein-rich foods, like milk and cheese, to recover faster after childbirth. Soups and other liquid-based foods may appeal more in the first few days after birth. Most vegetables, including leafy greens like broccoli and kale, are also excellent for new moms.
Give Yourself a Break
Delivering and raising a baby is hard work. Learning to give yourself a break in the first year of life as you and your family adjust can make things easier. It isn't a big deal if household chores take longer than normal or you forget to switch laundry loads. Focus on the health of you and your baby during this time. You may have many sleepless nights, but you'll also get the opportunity to cherish each of your baby's first milestones.
Life after delivery is a huge adjustment. You'll go from a quiet, clean household to one that's loud and sleepless. Preparing ahead of time with tasks like stocking the nursery and meal planning can help you find the time you need to adjust. Discussing medication use with your baby's physician can also help keep them safe.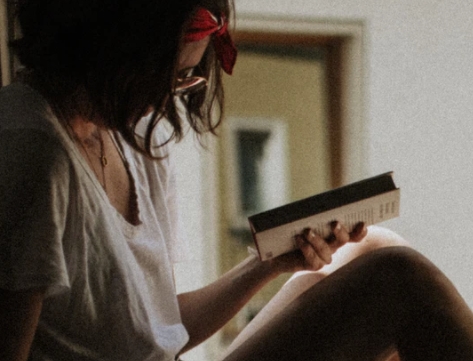 A professional writer with over a decade of incessant writing skills. Her topics of interest and expertise range from health, nutrition and psychology.