I think it's safe to say that fillers get a bad rap. When you hear the word "filler", your mind probably flashes to images of ageing celebrities sporting badly-botched botox jobs. While there are unfortunately many cases of poorly done facial fillers, a well-executed filler procedure can yield great results.
The goal when selecting a cheek filler is typically to get the most natural-looking results possible. The good filler should soften any fine lines and wrinkles on your face and give your skin a fresh and more youthful glow. The problem many people run into, however, is getting too much filler or working with an inexperienced dermatologist or cosmetic surgeon. Doing the proper research and putting a lot of time and thought into your decision is the key to having a good cheek filler experience. Another crucial part of getting cheek fillers is selecting the right one for your individual needs. There are several different types of cheek fillers on the market, all varying slightly depending on the results to wish to see. (1)
Types of Cheek Fillers
Hyaluronic Acid
Hyaluronic acid injections are some of the most commonly-used facial fillers, as they attract water and provide the skin with plumpness. Hyaluronic acid fillers are typically soft and gel-like, giving your cheeks a natural appearance that looks and feels real. The results from hyaluronic acid fillers are temporary and typically only last about 6 to 12 months before needing to be touched up. When hyaluronic acid fillers are wearing off, they are gradually absorbed into the body for a more natural look, so the effects won't be as noticeable. There are several different fillers that fall into the hyaluronic acid family, including Juvederm (Voluma, Volbella, Vollure, Juvederm XC), Restylane (Restylane Silk, Restylane Lyft, Restylane Refine, Restylane Define), and Belotero Balance.
Polymethylmethacrylate
Polymethylmethacrylate, or PMMA, is also commonly-used facial fillers, and it is often used to treat medium to deep wrinkles and folds on the face. Because of this, PMMA fillers are among some of the most popular fillers for aging individuals who want to add volume back to their skin, and these types of fillers are also considered to be semi-permanent, making them a perfect choice for people who want longer-lasting results. PMMA fillers are also commonly used to add fullness to thin lips, which can often occur during the aging process. Another thing that makes PMMA fillers so common among older people is that these types of injections contain collagen, a naturally occurring substance that is found in skin but that your body stops producing as we age. Bellafill is one of the most commonly-used PMMA fillers, and results can last anywhere from several months to years depending on what you are treating.
Calcium Hydroxylapatite
Calcium Hydroxylapatite, or CaHA, is a naturally occurring substance primarily found in our bones. CaHA fillers are typically thicker than something like a hyaluronic acid filler and can last longer as well, making this type of filler a great choice for people who want a filler with less maintenance and upkeep. CaHA fillers are also widely thought to improve the quality of the skin over time, as it can help stimulate the body's natural collagen production and add volume to the skin. Radiesse is one of the most popular cheek fillers in the CaHA family, as results are noticeable immediately and can last up to two years.
Poly-L-lactic Acid
Poly-L-lactic Acid is another popular cheek filler known to fill wrinkles and improve the appearance of laugh lines on the face. Like PMMA fillers, Poly-L-lactic Acid fillers are especially popular among aging people, as these types of fillers add volume back to the parts of the face that may have lost their volume over the years, including the cheeks and neck area. Due to the biodegradable nature of this type of filler, Poly-L-lactic Acid has been used in medical procedures such as dissolvable stitches. Unlike some other fillers, the results from Poly-L-lactic Acid fillers appear gradually over the span of several months, giving a more natural look. One of the most commonly used fillers in the Poly-L-lactic Acid family is Sculptra Aesthetic, which helps to stimulate your skin's natural collagen production and reduces signs of ageing.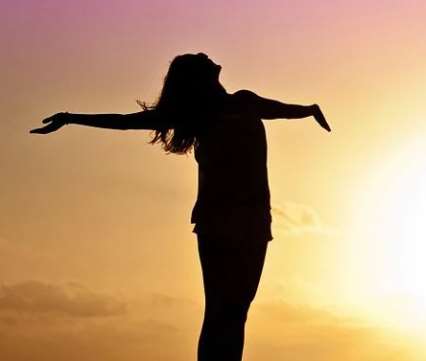 Ana Miller is a creative writer. Her topics of interest and expertise range from psychology to all sorts of disciplines such as science and news.