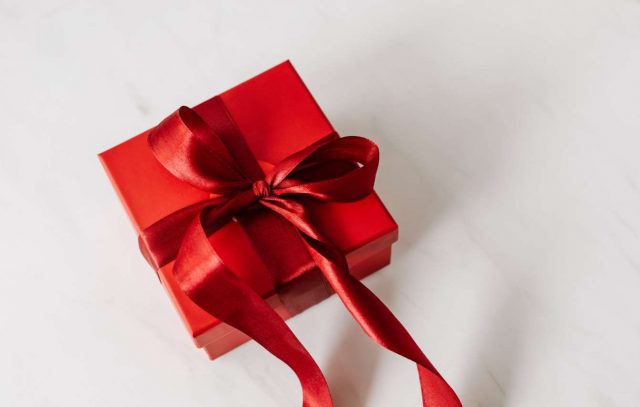 Are you out of gift ideas for your creative friend or family member? Are you at an absolute loss of what you can buy them that'll please their ultra-creative soul? Well, stop worrying today! Surprisingly enough, creative people are actually some of the easiest people to buy gifts for you. You just gotta look in the right places.
Depending on their hobby, talent, or profession, your gift to them can be of great use if you know what they want or need. So just choose wisely. You don't need to splurge on anything overly expensive either. Think outside the box and browse for practical and functional gifts that you think will come in handy with their biggest creative passion.
So without further ado, here are 10 unique and thoughtful gifts we think are perfect for creative people with creative hobbies.
1. Personalized Paint By Numbers
The perfect gift for everyone!
Everyone should try their hand at painting at one point in their lives. You never know what talents you might have lurking at the end of your paintbrush. A Just Paint By Numbers kit is exactly what any beginner needs to learn the very basics of brushstrokes and start their painting journey. That's what makes a paint by numbers kit the perfect gift for any creative soul who's up for trying something new. It's all about giving it a go.
2. Artists Palette
The perfect gift for painters.
Another top-notch present for painters is an artist's palette – a staple part of any painter's tool kit. So we're sure they'll appreciate your thought of giving one as a gift. A painter might be working on 2 or more paintings at once, and having an additional artist's palette in their toolbox will come in handy when they have a few full palettes on the go.
3. Journal Book
The perfect gift for writers.
The best writers usually won't go a day without writing something. Even if it's just a sentence or two. A writer's mind is a constant inner monologue of thoughts and feelings, all of which need to be written down on paper as soon as they spring to mind. So why not gift a writer a journal book? You can never have enough notepads and notebooks when you have a hundred inspired ideas whizzing around your head. Give them one for each room in the house so there's pen and paper constantly at arm's reach!
4. Jigsaw Puzzle
The perfect gift for big thinkers.
A good old-fashioned jigsaw puzzle is the perfect way to take your mind off the day's worries. Creative types and big thinkers love a jigsaw puzzle to pour their attention into. It's the perfect gift for inspiring someone to spend their time wisely. The sense of achievement that comes with completing a jigsaw is unmatchable. There are endless types, sizes, and difficulty levels out there too, so pick the one you know they'll love and can easily achieve if they put their mind to it.
5. Kitchen Apron
The perfect gift for amateur bakers.
Baking is the perfect combination of both science and art. You can't just throw a few ingredients into a greased tin, stick it in the oven, and hope for the best. Baking requires precision, skill, and creativity. That's why any creative person will love a gift that entices them to start practicing their artistry in the kitchen. A personalized apron is a perfect gift for motivating them to open up the cupboards and see what sweet treats they can whisk up.
6. Desktop Organizer
The perfect gift for busy bees.
You'd be forgiven for thinking creative types aren't the busy business-ey types too. In fact, some of the most successful business people are those whose minds go a million miles an hour. That's why you can lend a helping hand with a desktop organizer. It's the perfect gift for motivating creative business-minded types to keep their workspace tidy and in order. You never know what magic could be getting cooked up at their desk, so do your bit to help the chaotic genius!
7. Luxury Knitting Kit
The perfect gift for knitters.
Knitting isn't just for the elderly. In fact, learning to knit well takes huge amounts of skill and persistence. That's why you should treat your friends or family members to a luxury knitting kit, full of all sorts of premium yarns, needles, and stuffings. Do your bit to keep their equipment collection stocked up. If you're lucky, you might even receive a new hand-knitted jumper in return thanks to your generosity.
8. New Cookbook
The perfect gift for keen cooks.
Even some of the world's best home cooks learn from others. That's why you should treat a keen cook to a new cooking book. It's the perfect gift for inspiring them to learn new recipes and put their own twist on the dishes they love the most. There's a huge variety of cookbooks out there to choose from, so opt for a book packed with dishes from their go-to cuisine or their favorite celebrity chef.
9. Image Editor Software
The perfect gift for photographers.
Photography is a costly hobby, and unless you want to fork out on a brand new state-of-the-art HD camera, we suggest buying something a little less expensive: image editing software. The world's top editing software packages from brands such as Adobe and Luminar are totally worth paying out for if you know how to make the most of their cool tools and effects, and a photographer would very much appreciate you paying for their weekly, monthly or annual subscription!
Another great 'tech' thing to give your boss or friend is a 4K portable monitor that works like a laptop or an iPad but with a greater resolution, picture clarity, and with better compatibility with all other devices, making work easy, both for IT guys and professional photographers that want 4K resolution pictures. And one such company that brings you this product is "Desklab," which manufactures a range of ultralight portable 4K touchscreen monitors.
10. Potting Bench
The perfect gift for gardeners.
Anyone with green thumbs will know just how much joy you can get from gardening. There's something wholly therapeutic about plotting and planting tiny seeds and watching them grow into something big and beautiful. That's why creative gardening types will love something they can put to good use out in the backyard, including a potting workbench that acts as a much-needed station for storing equipment and completing various small gardening tasks.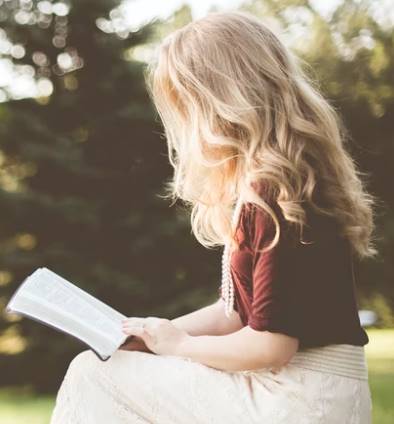 Speaks from heart, always too passionate and driven by emotions. Spins the words with kindness & sharpness, intriguing your ever-inscrutable minds.