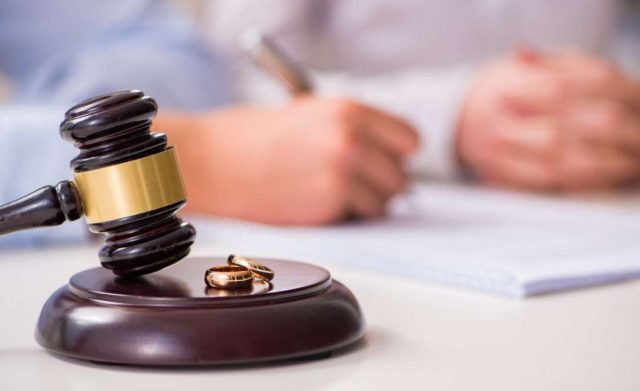 After much deliberation, you have come to the decision to part ways with your spouse. What is next? It is a question that baffles many of the people who decide to divorce. Divorce is not easy. It is an emotionally, physiologically, and financially challenging event in a person's life, but it doesn't have to be hard.
When should you hire an attorney?
Consulting a divorce attorney is naturally the first thing that comes to mind when spouses decide they don't want to live together with anyone. Whether a divorce is contested or uncontested, you will need a divorce attorney to prepare the divorce petition for you. Understanding the difference between the two types of divorce helps you to decide which divorce attorney you should hire. If you and your spouse agree to part ways amicably, and all the divorce-related matters are pre-negotiated between both parties, you'll need the services of an uncontested divorce attorney. However, if there is a conflict between what the spouses think is agreeable on divorce-related issues, you'll need to consult a contested divorce attorney. Either way, hiring the best divorce attorney is crucial for your case. It is a decision that must not be made in a rush. Divorce attorney Henderson – easy to find, but what should you know? (1)
10 questions to ask a divorce attorney before hiring them
Here are ten helpful questions you should ask a divorce lawyer before you hire them.
What is their specialty?
Like other areas of law, family law also has categories and subcategories of which divorce is one. Some lawyers have a general experience in all categories of family law, and they don't have a specialization in any specific subarea. This can be helpful if your case is overlapping the various subcategories of family law. However, if you're looking for a divorce lawyer, you should ask for a specialist in that subcategory. For example, if you want an uncontested divorce, hiring an uncontested divorce attorney is preferable to a general family attorney. Similarly, a specialist in contested divorce/ contested divorce attorney is your best option if you and your spouse disagree on divorce-related issues.
How much experience do they have in the subcategory you're seeking assistance with?
Many family lawyers claim they have sufficient experience, but it is always good to check their professional background before deciding to meet. Family cases need much expertise, and only an expert divorce always who has years of experience can navigate through court proceedings efficiently. This does not mean young lawyers cannot handle a case properly, but the choice to hire a divorce attorney depends mainly upon the complexity level of the case. If you have a relevantly simple case, you don't need to hire a divorce lawyer with years of experience because they are expensive. However, if you have a complex contested divorce, this is no time for money saving.
How much would they charge?
The charge of each divorce lawyer varies with geography. Some divorce attorneys charge an hourly rate for consultation, including the services of their staff, i.e., paralegals, secretaries, etc. Others have fixed invoices at the beginning of the divorce case, and you don't have to pay extra throughout the proceedings. The cost of a contested divorce can vary between $8,000 to $20,000.
What is their prediction about the possible outcome of my case?
Most divorce attorneys have a general idea about the possible outcome of your case based on their previous experiences with similar cases. Many divorce cases have similar nature, so it is nothing new for them, and there is little they haven't seen before.
What are the financial implications of the potential decision?
Discuss what finances will look like if there is a possibility of getting a less favorable decision from the judge based on the strength of your case. Sometimes, the other party has a strong case, and this is apparent to both you and your divorce attorney. Be realistic about your expectations and discuss all of your options.
What about child custody/child support?
If you have children discuss child support and custody options with the divorce attorney. A divorce attorney can also help you deal with how to break the news to the children.
How can they help you if you're a financially dependent spouse?
If you're a financially dependent spouse, you will need to discuss the options of financial aid available to you by the government with a divorce lawyer. Whether you are entitled to temporary or permanent alimony support depends on the years of marriage and your financial condition. An alimony lawyer can help you enhance your chances of successfully getting an alimony support order from the court. Be as open and truthful about your financial situation to your divorce lawyer. Although getting financial aid from governmental organizations takes time, those options are also available to you. Discuss them with your lawyer.
What is their availability?
You would not want to hire a divorce lawyer who ghosts on you, doesn't take your calls in emergencies, or doesn't update you about the status of your case on time simply because they're too busy. Always discuss the availability beforehand to avoid such issues in the future. Your divorce attorney should always have a reasonable time for you to discuss matters whenever needed.
How can I cut the expenses of divorce?
There are always some tasks that you can do on your own, so feel free to discuss how you can lower the divorce expenses. An honest divorce attorney will tell you the tasks you can do to reduce the cost if there are any.
What would be their strategy for your case?
Last but not least, discuss how they will handle your case. In big law firms, the attorneys can't give attention to individual cases due to workload. Have a detailed discussion about the strategy they'll use for your case before you decide to hire them. (2)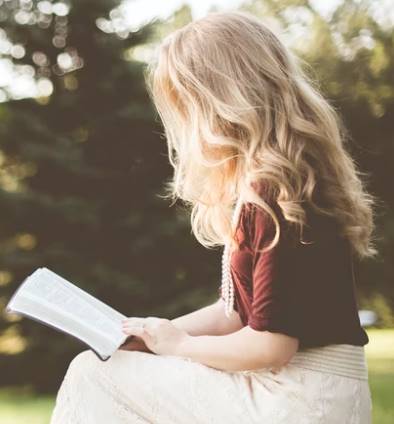 Speaks from heart, always too passionate and driven by emotions. Spins the words with kindness & sharpness, intriguing your ever-inscrutable minds.