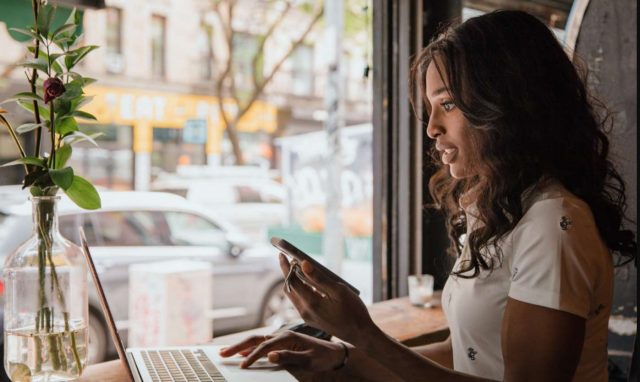 There is a theory that 5-7 phrases in a conversation are enough to understand how a person suits you. At first glance, this seems very small. But let's think about it. Even such a short conversation is enough to:
hear the voice and intonation of the interlocutor

assess a person's mood

understand the level of interest in communication

feel if a stranger is honestly answering you, and much more
Of course, a short conversation is not enough to find out everything about the other person and understand that they are THE ONE. But this is enough to get a good first impression.
The problem is that this theory works great offline, but is much less effective online. Especially if we're talking about communication by text messaging. In this format, you can communicate for hours every day, but you still cannot understand what kind of person is on the other side of the screen. Which means your offline meeting can be very unpredictable.
We want to help you make online dating more efficient, more comfortable and not least, safer. And for this we've prepared our own list of ten questions that should be asked before organizing an offline meeting.
What to ask the other person
Let's say right away that there won't be any cunning psychological tricks. The questions are quite simple, but at the same time, they will give you a lot of important information about the other person.
1. "Can you tell me about your family?"
A person who does not talk about family may be hiding something. Including an existing relationship. If they complain about their family, this is also a cause for concern. Perhaps they just get along badly with loved ones. On the other hand, if a man, for example, talks about a warm relationship with his mother, this may indicate that he is respectful of other women.
2. "How do you think your friends would describe you?"
This is a good question that can lead to interesting insights. The fact is that even the most sociable and outgoing person might find it difficult to talk about them — to praise or and even more to look critically. But by taking the perspective of someone else, it is much easier to talk about yourself in a third person. And this story will often be more objective and honest. Be sure to ask this question before the first real meeting!
3. "How did your parents meet?"
Frankly speaking, the circumstances of how the parents of a potential partner got together do not matter to you at all. But answering this question will help you learn more about a person's relationship with family. Some do not even know the finer details of their parents' relationship. Perhaps this is also an alarm bell, which speaks of difficulties in communicating with loved ones.
4. "What's your favorite book?"
Once the American producer John Waters said: "If you come to a man's house and he has no books, you shouldn't have sex with him." A dislike for books may indicate a lack of education and simple lack of curiosity and imagination. Most likely, one day you will simply get bored with them and have nothing to talk about.
5. "Do you really love what you do?"
A man's answer can tell a lot about his ambitions and plans for the future. If he complains about his life and work but says that he can not change anything or plans to change "one day", it is better not to develop a connection with him. Otherwise, your relationship will also be full of uncertainty and plans that are never destined to come true.
6. "Are you a morning person or a night owl?"
It would seem a simple little thing. But believe us, if your relationship develops and grows into a family, having different routines can greatly spoil life for both of you.
7. "Can you tell me about your best adventure?"
It's hard to find someone who doesn't like to travel. But favorite travel methods and locations can be very different. For some, the best vacation is to lie on a sunny beach for a week, and for some to go on a multi-day extreme hike in the mountains and test your endurance. Having learned what format of leisure and recreation your partner prefers, you can find common interests and even choose the best option for a first date.
8. "What is your current goal in life?"
If the other person laughs it off and names completely stupid goals, this is the occasion to seriously think about whether you want to develop your relationship. Too ambitious, unrealistic goals are also not very good. An excellent sign is if the other person talks about really important and at the same time realizable goals: to complete their studies with honors and get a job in a certain company, master a new profession, buy a house or a car in three years, and the like.
9. "Where would you like to be right now?"
The answer to this question will help you learn about the person's favorite places, interests, and dreams. By the way, it can be a hint where to hold your first offline meeting.
10. "What annoys you or do you dislike?"
In general, when meeting, it is better to avoid any topics with a negative aspect. But this question is important. The answer to it helps you get to know the person and find a lot in common with them. For example, you might both hate cigarette smoke, noisy nightclubs, or out-of-control youth on electric scooters. Isn't that a topic for an interesting conversation?
Bonus: taboo topics and questions
If you don't want to push the person away from the very beginning, try to avoid questions about exes, salary and money, politics and religion. It is better to postpone such topics for the future. Sooner or later, you'll definitely discuss them. But while you still do not know the person well enough, we recommend that you bypass such sensitive topics. And if the other person initiates a conversation that is unpleasant for you, let them know about it. Just say, "Let's put this topic aside for later." Nothing wrong with that.
Why should these questions be asked via video communication and not by writing?
The main argument is that the writing gives the person time to find the most suitable but not always truthful answer. People tend to idealize themselves and try to appear better in the eyes of others. And if you give them extra time to think about the answer, they will use it to their advantage. As a result, instead of the truth, you risk getting a beautiful lie.
You can and should communicate by writing. But if you have a serious conversation and you want to better understand the other person, we still recommend video communication. In addition, many dating platforms are now implementing video chat functionality. It is very convenient!
Plus, do not forget about online video chats, where communication by default occurs via video communication. Here is just a small list of popular video chat sites worthy of your attention:
Omegle — the first video chat in history, which has been working since 2009.
Omegle TV chat — a video chat with a perfect gender filter. Chat with ladies on omegletv.chat which connects men exclusively with girls.
OmeTV — a chat site with gender and geographic filters, and also with an automatic message translation function.
Chatrandom — a video chat site with gender and geographic filters, as well as thematic chat rooms by interests.
Monkey — a video chat with a Duo function that allows you to add a friend to a conversation by sending them an invitation link.
Chathub — an online video chat with gender and language filters.
EmeraldChat — a video chat application with karma rating and the ability to exchange media files.
Bazoocam — a chat site with online mini-games and a separate section with video broadcasts (streams).
ChatAlternative — almost a complete copy of OmeTV, but with a different interface design.
And this is not the whole list of online video chats. In fact, there are many more of them, and in the future, there will certainly be even more. But if you are looking for a good video chat for dating here and now, take a closer look at these options.
A great match lies in asking questions
No single interaction or conversation via video communication will allow you to learn about a person 100%. But this does not mean that writings and conversations should be transferred offline as soon as possible. Haste, especially in our time, is absolutely useless.
We hope our list of questions will help you better and more accurately evaluate your potential partners online (and offline too). Be more attentive to those you have just met — this is the only way you'll eventually find someone with whom you'll be ready to spend your life with. We wish you good luck!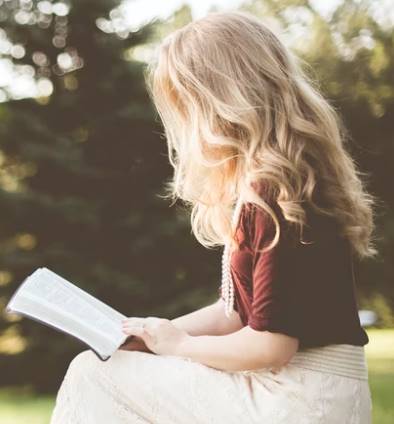 Speaks from heart, always too passionate and driven by emotions. Spins the words with kindness & sharpness, intriguing your ever-inscrutable minds.