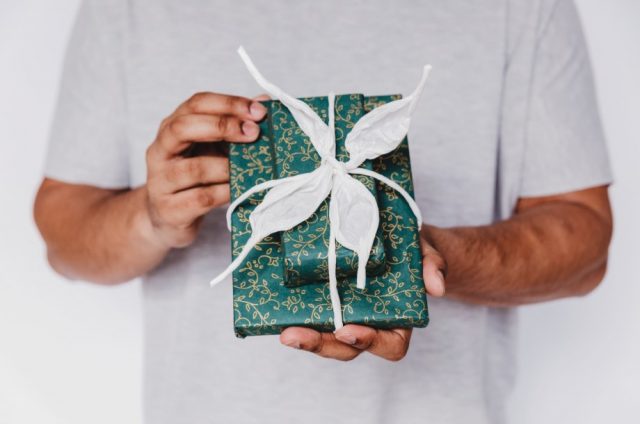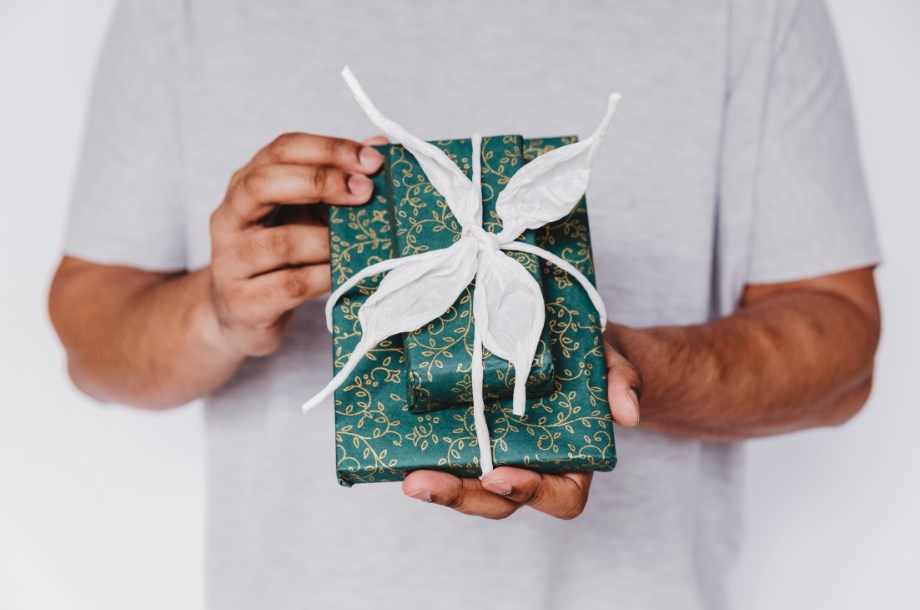 What Should I Gift My Girlfriend After A Fight?
Arguments are inseparable from any healthy, meaningful, and successful relationship. So, if you've just had an argument with your girlfriend and said things you didn't mean, buying her a cute gift is a perfect way to apologize to her. All you need to do is buy her something that will mean to her and decide when the right time is to give it to her.
In what follows, we've presented 9 gifts you can buy your girlfriend after a fight to say "sorry." (1)
1. A Balloon Banner
A large "I'm sorry" balloon set is the best present for your girlfriend after a fight. If you think "I'm sorry" sounds clichéd, you can get more creative and buy her an "I miss you," "I love you," or "I messed up" balloon banner. What a great thoughtful act, don't you think?
2. A Lovely Bouquet
Did you know that flowers can trigger positive emotions and stimulate the brain's release of chemicals such as serotonin and dopamine? So, if you've just argued with your girlfriend and want to see her anger transform into a radiant smile on her face, buy her a lovely bouquet of her favorite flowers. (2)
3. A World Necklace
I believe many will agree that a world necklace is the best gift for a girlfriend after a fight.
In fact, any type of necklace could make your girlfriend forget about the fight and forgive you, but buying her a world necklace is a great way to say, "You're my world/You mean the world to me, and having a fight with you was a stupid thing to do."
She'll never forget how much she means to you by wearing this apology gift on her neck.
4. A Heart Mug
If your girlfriend loves drinking coffee or tea, buying her a cute mug with a heart-shaped handle is a good way to show her that you're sorry for the fight. Buying her this type of gift is a small but nice gesture, and one thing that's sure is that by having some warm tea in the mug before going to sleep, she won't go to bed being angry with you.
5. An "I'm Sorry" Chocolate Box
This is one of the best gifts to get your girlfriend when she's mad at you.
If you've just had a fight with your girlfriend and want to say that you're sorry for making her sad, buying her an "I'm sorry" chocolate box is an excellent way to show that you treasure and care about your relationship.
Additionally, it's been scientifically proven that chocolate promotes the release of the "feel good" hormones, the endorphins. So, if you want your girlfriend's anger to subside more quickly and make her forget about the fight more easily, buy her an "I'm sorry" chocolate bar and let the chocolate do the work.
6. A Jewelry Box
If your girlfriend has plenty of bracelets, necklaces, and rings, especially if she's got most of these from you, buy her a jewelry box that includes several sections. Not only will this gift help her keep all of her jewelry organized, it'll also remind her of all the gifts you've bought her.
7. A Multi-Photo Frame
Isn't it a good idea to remind your girlfriend of some old photos of yours and rekindle memories of your first meeting or holiday after a fight?
Grab some old and new photos of you two taken in important moments and put them in a multi-photo frame. Give this to your girlfriend as a gift to remind her of your love, the amazing things you have done together, and how much you've grown as a couple.
8. Heart-Shaped Earrings
"Diamonds are a girl's best friend," especially when a girl is angry with you. If you've just had an argument with your beloved, buy her heart-shaped earrings, they don't necessarily need to be diamonds since this is a great way to say, "You have my heart."
9. A "You're My Sunshine" Music Box
In addition to being a very romantic and unique gift, buying your girlfriend a music box can instantly put a smile on her face. I'm sure the beautiful, quiet symphony will melt her heart, and whenever she hears this song, it'll remind her of you.
What Can I Buy To Cheer Up My Girlfriend?
1. Capsule Letters Message In A Bottle
If you're not familiar with this gift, it's basically a bottle containing 50 fake medicine capsules containing a small piece of paper. You can write 50 things you like about your girlfriend or 50 reasons why you care so much about her and the relationship.
When you notice your girlfriend is feeling down in the dumps, give her this gift to brighten her day.
2. Matching Pizza T-Shirts
If you've just had a fight with your girlfriend and you want to say you're sorry for it, get yourselves matching pizza T-shirts. Buying her this gift is a nice way to say, "You were meant for me as the missing piece of my pizza."
And if she is a pizza lover, don't doubt that this gift will make her smile.
3. A Custom Photo Throw Pillow
If you notice your girlfriend is having a bad day, get her a throw pillow with a picture of you two printed on it. Not only will this gift brighten up her day, but it'll also brighten up her home too.
4. A Plate Of Her Favorite Dish
Is there a better way to cheer your girlfriend up than buying her favorite food? Whether it's grilled vegetables, chicken with mashed potatoes, pasta, chocolate cake, or anything else, buy it for her from your local restaurant and present it in a decorative box. Not only will this gift make her forget about all her worries, but it'll also show her how much you know her best.
5. A Burrito Blanket
You might be wondering why this gift is on this list, but there's a good reason for that.
If your girlfriend has a good sense of humor, getting her this gift will certainly make her laugh. In addition, being soft and cozy, this blanket can become her new favorite thing to snuggle into on her couch or bed.
Suppose she prefers eating pizza or tortillas more than burritos, even better. There are pizza- or tortilla-shaped blankets available in many blanket stores.
6. A Novelty Wooden Table Lamp
If your girlfriend has a bad day, getting her a novelty wooden table lamp can definitely cheer her up. Not only is this gift cute, but it's also unique.
You need to buy the lamp, find a funny picture of yourself, and stick it onto the wooden figure. Interestingly, the figure is adjustable, which means that you can adjust its pose in whatever way you want. You just need to be creative.
7. A Corgi Butt Pillow
If you've just had an argument with your girlfriend and want to put a smile on her face and make her forget about the fight, buy her a corgi butt pillow. Not only will it serve as a lovely décor on her bed or couch, but it'll also instantly make her laugh and forget about the silly fight, at least for that moment.
Of course, don't be tempted to get her such a gift if you've had a big argument.
How Do I Make My Angry Girlfriend Happy?
Here are a few gift ideas that can make your girlfriend smile when she is mad at you:
1. Cake
"Let's face it, a nice creamy chocolate cake does a lot for many people; it does for me" – Audrey Hepburn. If it can do a lot for Audrey Hepburn, it surely can do a lot more for girls worldwide. Get her a cake of her choice and see her squealing with joy. Order cake online in Delhi, Pune, Gurgaon, Banglore, and other cities as well from leading websites and enjoy a hassle-free delivery and enjoy the cake together.
2. Books
Books are windows to the world. Not only do they keep us glued to the words written, but they give a realistic glimpse of different shades and phases of life. You could never go wrong with books.
3. A Polaroid Camera
If she likes to click, give her the world of it through a Polaroid camera. Not only will it make her happy, but it will keep her busy all day long with her more than perfect shots of you and her.
4. Flowers
Flowers can brighten anyone's day instantly. Gift a beautiful bouquet of her favorite flowers with https://parfumellaflowers.com/ and see her smiling all day long.
5. Chocolates
The ultimate mood lifters, chocolates are scientifically known to make a person feel better. Besides, the sweetness is magic. Gift her chocolates to see her being oh-so-happy at the moment. (1)
6. A Chunky Blanket
Nothing says cozy like a chunky, softer than feather blanket. Her day will brighten up as she snuggles inside with a book and coffee.
7. A Cookbook
If your girl likes to cook, then a cookbook could come in handy any time. Not only will she enjoy experimenting with food, but you will also get a savory dish served on a plate too. (2)
8. Aroma Candles
Let the fragrance flow in the air and give a soothing experience to the mind all day long. Aroma candles are a perfect gift for a relaxed experience, whether you light them up in the room or during a nice hot bath.
9. Portable Music Player
Music can do wonders for a person. It can motivate and inspire you, make you feel good and relaxed, makes up any event, and a lot more to count. A portable music player will be a perfect gift for a music lover girl.
10. A Travel Mug
If she is on her toes all day long, then a travel mug will be her BFF. From coffee to smoothies, she can use it for anything to keep her fresh and energetic the whole day.
11. A Desk

Décor
If you want her thinking of you from 9 to 5, then buy her a desk decor that she can keep at her workplace. Every time she sets her eyes on the piece, it will trigger thoughts of you in her mind.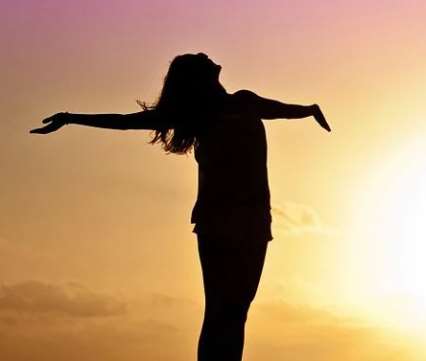 Ana Miller is a creative writer. Her topics of interest and expertise range from psychology to all sorts of disciplines such as science and news.