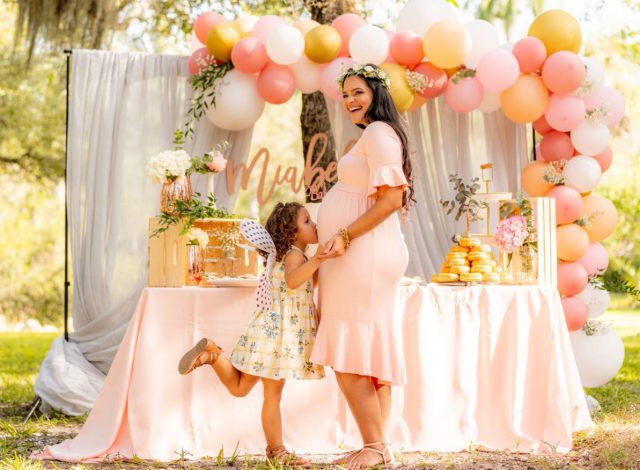 Greetings, aspiring maestro of party planning! If you've been entrusted with the esteemed duty of orchestrating a baby shower, fret not! Armed with a pinch of ingenuity, a sprinkle of wit, and a hearty dose of meticulous planning, you can orchestrate a baby shower that's nothing short of flawless and unforgettable. Hold tight, for we are about to embark on the ultimate adventure in baby shower preparation!
1.Creating the Guest List: The Art of Social Alchemy
First and foremost, let's commence with the guest list. Think of it as curating the ensemble for your very own reality show; choose your participants judiciously! Extend invitations to the expectant mother's dearest friends, cherished family members, and amiable co-workers.
Don't forget to inquire if there are any individuals she would like to invite personally. And, of course, remember the essential ingredient: individuals who relish baby-themed games and delectable snacks!
2. Selecting a Theme: Unleash Your Inner Creative Genius
Let's delve into the realm of themes. Hand-picking a theme sets the stage for the entire celebration. Whether you opt for a timeless 'storks and diapers' motif or something daring like 'under the sea,' the sky's the limit!
Just ensure it's a theme that resonates with the mom-to-be. Furthermore, it provides you with a legitimate reason to dive headfirst into decorations, essentially transforming it into a grown-up arts and crafts session.
3. Invitations: Traditional Elegance vs. Modern Efficiency
There's no definitive right or wrong approach to extending invitations, but the classic paper invitations exude an air of sophistication. If you're feeling tech-savvy, electronic invites conserve trees and precious time.
Whichever route you choose, make certain that the invitations harmonize with the chosen theme and furnish all essential particulars, such as the date, time, venue, and RSVP instructions.
4. The Venue Conundrum: Home Sweet Home or Beyond?
The subsequent monumental decision revolves around the selection of the venue. You can opt for the snug familiarity of your abode, or you can embark on an excursion to a restaurant, park, or dedicated event space.
Take into account factors like the guest count, theme considerations, and the preferences of the mom-to-be when making your choice. Pro tip: Check for accessible restrooms because pregnant guests will appreciate that!
5. Decorations: It's All in the Details
You can let your creativity run wild. Ensure that balloons, streamers, and table centerpieces will all harmonize with your chosen theme. Consider the addition of fresh flowers for an extra touch of sophistication – you can even explore the convenience and beauty of Toronto's online flower delivery services. And, let's not overlook the importance of a personalized banner or sign to warmly greet your guests!
6. Culinary Creations: Satisfying Cravings and Palates
What's a gathering without culinary delights? Curate a menu that presents a delightful fusion of sweet and savoury delicacies. A captivating selection of cakes or cupcakes, alongside mini sandwiches and scrumptious finger foods, guarantees to captivate your guests' taste buds. When it comes to beverages, offer a diverse array of options, ranging from invigorating mocktails to refreshing juices.
7. Festive Follies: Baby Shower Extravaganza
We are now at the juncture where the revelry truly escalates to a whole new level. Cherished classics such as 'Baby Bingo' and 'Guess the Baby Food' are virtually certain to spark uproarious bouts of laughter. Should you be inclined towards a touch of art, establish a do-it-yourself crafting station, enabling guests to craft their own bibs. Always bear in mind that the overarching goal is to deliver entertainment and bask in the spirit of celebration!
8. Tokens of Appreciation: A Sweet Farewell Offering
Demonstrate your affection for your guests by gifting them with considerate party favours as they bid adieu. These tokens can encompass modest yet genuinely heartfelt items, spanning from petite succulents and personalized candles to charming new baby gift baskets. This is a modest yet benevolent gesture that is certain to etch a lasting impression in their hearts.
9. The Gift Presentation: Revealing Delight
Allocate a dedicated moment for the gift unwrapping session during the festivities, and be sure to have a willing assistant on hand to record the names of the generous gift-givers and document their offerings. This practice is not only practical but will also streamline the subsequent task of sending out thank-you cards with utmost ease.
10. Capture the Memories: Preserve the Moments
Don't overlook the importance of documenting this special day! Whether you opt for a professional photographer, enlist a friend as the designated paparazzo, or contemplate a professional videography service, preserving these memories is paramount. Disposable cameras scattered across the tables can also provide a delightful means of capturing candid moments.
11. The 'Gratitude Galore' Address: Expressing Appreciation with Panache
In your role as the master of ceremonies, your duty encompasses conveying profound gratitude on behalf of the expectant mother. A heartfelt expression of thanks will significantly enhance everyone's sense of value. Moreover, it offers a unique opportunity to unleash your inner stand-up comic, by infusing a touch of humor into the proceedings.
12. Maintain Serenity and Revel in the Festivities!
Lastly, remember to enjoy the day. Organizing a baby shower may involve a considerable amount of effort, but it equally embodies a commemoration of life's inception and fresh starts. Maintain your composure, adapt to the situation, and immerse yourself in the abundant affection and mirth around you.
Hosting a perfect and memorable baby shower is a piece of (baby) cake when you follow these tips. Whether you're diving headfirst into DIY decorations or serving up scrumptious snacks, remember that it's all about celebrating the mom-to-be and the exciting journey ahead. Cheers to making memories, sharing laughs, and throwing a baby shower that will be talked about for years to come!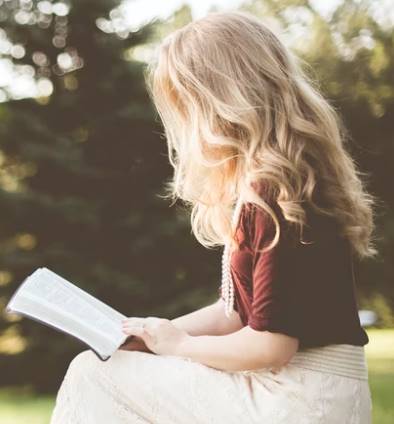 Speaks from heart, always too passionate and driven by emotions. Spins the words with kindness & sharpness, intriguing your ever-inscrutable minds.