Living a healthy lifestyle is the key to unlocking a long and happy life.
But with busy lives to lead, finding the time to commit to health-enhancing activities can be challenging.
And too often, committing to a complex and time-consuming wellbeing regime leads to abandoning it after a couple of months because it's unsustainable, and ending up back at square one – which is a waste of time for anyone.
Don't worry – here are three simple fixes to boost your health. (1)
Walking
Walking more is the perfect first step in the road towards a healthy lifestyle because it's so easy to incorporate into your routine. For instance, if you have a job, walking part or all of the way there and taking the stairs instead of the lift will help keep your step count up.
There are some brilliant health benefits too – it reduces the risk of cardiovascular conditions such as high cholesterol, diabetes, and strokes, helps you burn calories and build up stamina.
Plus it's great for your mental health because according to health experts Bupa, a brisk walk triggers the release of endorphins which create a natural high.
Tip: Download a walking tracker app like Active 10 which monitors your steps and gives you helpful hints and tips.
Meditation
When some people think of health, they focus primarily on physical health. However, your mental health is just as important.
Meditation is a means of relaxing your mind by focusing on internal aspects such as sensations, emotions, and thoughts.
By adding just a few mindful minutes to your day, you'll reap the benefits. According to health specialists Healthline, meditation helps reduce stress, control anxiety and improve sleep.
Tip: Install a meditation app such as Aura and access personalized micro-meditations that will help you find positivity and peace.
Organic food products
Organic foods are grown and produced in line with organic farming standards. These products are grown using natural fertilizers such as manure and compost, and weeds are controlled using natural methods such as crop rotation and hand weeding.
There are many benefits from buying organic products – they contain fewer harmful pesticides, so are better for your health and taste superior, they're rich in beneficial nutrients such as antioxidants and are often sold near to where they're produced, so are farm-fresh.
Tip: Check out an online health store like Kijani Living which stocks high-quality organic and natural products that will supercharge your health.
Improving your health doesn't have to be hard. As technology continues to develop, it's becoming increasingly easy to access excellent resources which keep you in prime physical, mental and spiritual form.
So start by trying these three fantastic activities and watch your health and wellbeing soar.
What are your favourite ways of improving your health? Share them in the comments section.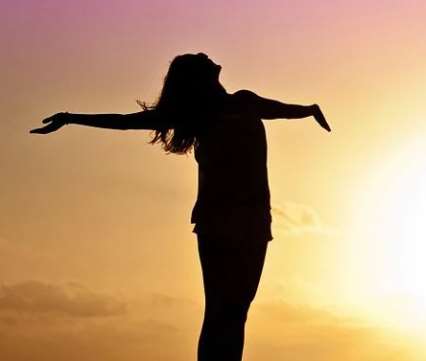 Ana Miller is a creative writer. Her topics of interest and expertise range from psychology to all sorts of disciplines such as science and news.