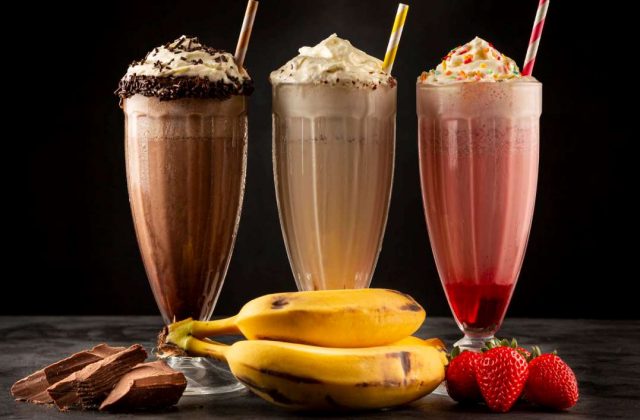 Going vegan might seem like an impossible task when you haven't tried it before. But it's actually pretty easy to do when you know how. There are so many different vegan alternatives out there that you won't have to struggle to find replacements for anything. Some of the best vegan protein powder actually tastes better than the dairy alternative, so you might even end up preferring some vegan products. One thing that you might think can't be made vegan is a milkshake. However, these 5 recipes below will show you just how easy it is to make them at home!
Banana & Peanut Butter
Everybody loves peanut butter, and it can work great in a vegan milkshake. All you need to make a banana and peanut butter milkshake is:
Frozen banana

Tablespoon of peanut butter

Vegan milk alternative

Vegan sweetener of choice
Then you simply need to pop it all into a blender and whizz it all up. The frozen bananas help to give it a creamy texture and thicken up the vegan milk, so you'll be able to enjoy a frothy milkshake. If you want to turn it into a PB&J, just add a spoonful of jam instead of sweetener and you'll be good to go!
Strawberry Cheesecake
If you're a lover of strawberry milkshake, then you need to try this strawberry cheesecake vegan one! All you need is:
Vegan milk of choice

Handful of strawberries (frozen or fresh is fine)

Vanilla vegan protein powder

Squeeze of date syrup
Combine all of these ingredients in your blender and you'll have a delicious tasting vegan shake in no time. If you want it to be extra thick, you can add some frozen bananas, but because you have the protein powder, it's fine to omit them this time. (1)
Vanilla Milkshake
If you're a simple flavour type of person and just love the flavour of vanilla milkshakes, you can easily make a delicious vegan one from a few simple ingredients. Here's what you'll need:
Frozen bananas (for creaminess)

Vegan vanilla protein powder

Vegan milk alternative (almond or oat works best for this one)

A few drops of vanilla essence
All of these ingredients blended up together will give you the creamiest vanilla milkshake you've ever had! You won't even realise that it's vegan either, as it will taste just as good, if not better than the dairy versions.
Tropical Sunshine
Perhaps you're looking for something with a bit of zest and a hint of tropicalness about it. If so, then this tropical sunshine milkshake will be heaven for you! Here's what you'll need to make this delicious vegan shake:
Frozen bananas

Frozen pineapple

Fresh peach

Fresh papaya (frozen is fine, but fresh has a stronger flavour)

Vegan milk of choice (we'd recommend oat as it's pretty flavourless compared to others)

Squeeze of vegan sweetener
The smell of these ingredients all blended up together will be absolutely divine and you won't be able to resist drinking it for long! This shake is actually super healthy and can be great to have in the morning as a part of your balanced breakfast. So, why not give this sunshine shake a go, and see if it can get your day off to a good start.
Chocolate Heaven
Finally, for all the vegan chocolate lovers out there, we have the chocolate heaven shake. Here's what you'll need to concoct this rich chocolate shake:
Vegan milk of choice (almond works well because of the nuttiness, but any will do)

Vegan chocolate protein powder

Teaspoon of cacao powder

Frozen bananas

Oreo biscuits (optional)
These ingredients will give you the chocolatiest vegan shake you'll have ever had, and the addition of some Oreo cookies in the blender can take it to the next level. They are optional though, as not everyone enjoys the texture of them in their shake, but they can really give it an even better chocolate taste.
So, there you have 5 delicious vegan milkshake recipes that will tingle your tastebuds and satisfy your chocolate cravings as soon as you sip them. The next time you're craving something sweet, why not give the strawberry cheesecake one a go or if you need an energy boost, go for the tropical sunshine instead. There are so many possibilities of flavours out there when you're vegan, and these 5 recipes prove it! (2)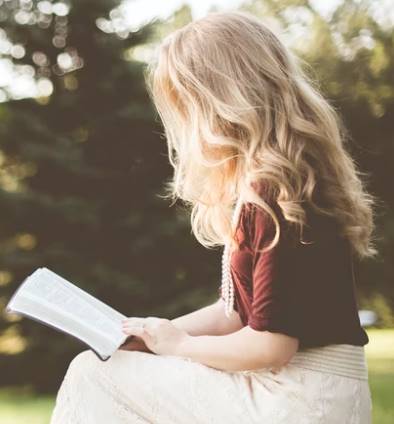 Speaks from heart, always too passionate and driven by emotions. Spins the words with kindness & sharpness, intriguing your ever-inscrutable minds.