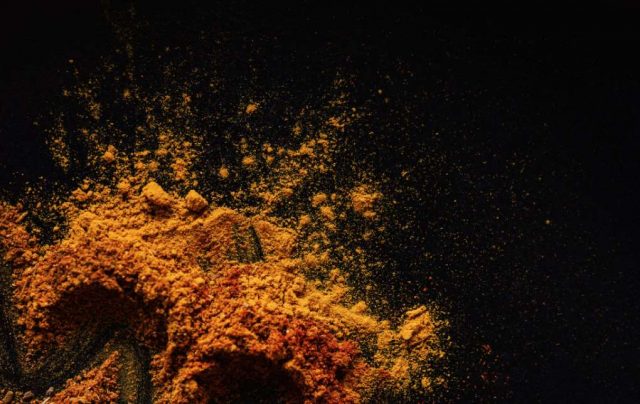 Whether you are in the mood to give your food that oomph factor or make use of your favorite turmeric supplement, turmeric has long remained a popular option for many. But, its peppery aroma hides a lot more potential than you realize.
There is plenty of hype around turmeric and its truly remarkable compound known as curcumin. Yet, to really reap the benefits of turmeric, it helps to know precisely what it is meant for.
We've gone into detail here about the countless advantages this product can offer. So, let's not beat around the bush and jump right in!
What Is Turmeric?
Turmeric is a flowering plant and a component of the Zingiberaceae ginger family. It's a practical cooking product in various cultures, mainly in South-East Asian dishes.
The turmeric plant has a long history of medicinal use that dates back to almost 4,000 years. Modern medicine has recognized turmeric's potential and importance with more than 3,000 publications in the last two decades.
The key to the benefits of turmeric lies in curcumin. This naturally occurring polyphenolic compound represents around 2% to 8% of turmeric preparations, giving its unique flavor and color. In its own right, curcumin has a lot of anti-tumor, anti-inflammatory, and antioxidant properties to bring to the table.
5 Health Benefits of Turmeric and Curcumin
What paves the way for this plant's health benefits is the presence of curcumin, which can be found in the root. A clinical trial indicates that as a polyphenol, curcumin can target plenty of signaling molecules and demonstrate powerful activity at a cellular level.
That's why it has a plethora of health benefits. Here, we selected a few that can make a notable impact on your day-to-day life. Take a look at the advantages you wouldn't want to miss.
1. Prostate Health – A Natural Support With Some Excellent Potential
There are many benefits of turmeric for prostate health. The polyphenol is packed with antiproliferative effects. Experts claim it may come in handy for helping to establish normal PSA levels.
A PSA test can spot prostate carcinoma in its early stages. If found early, the carcinoma could be easier to treat. Furthermore, turmeric could amplify the antioxidant capacity in the system, thus shielding the system from free radicals.
Oxidative stress is estimated to be one of the primary mechanisms behind countless ailments. The antioxidants are here to neutralize oxidative damage to a certain extent. Data shows that turmeric extract could aid in treating or preventing prostate carcinoma.
But, more data is necessary to evaluate these claims on raw turmeric or turmeric powder. If you are interested in using the extract for its anti-carcinogenic properties, talk to a specialist.
2. Diabetes – For Blood Glucose Control
Diabetes and heart disease go hand in hand. The spiking blood sugar can damage blood vessels and drastically impact the heart. That's why many people with this metabolic condition also have heart disease.
The polyphenol of turmeric has a therapeutic potential to counteract diabetes and its complications. The antioxidant and anti-inflammatory properties could prevent diabetes-related cardiovascular complications. So, it may come in handy for those prone to heart disease.
Reports show that up to 12 g of curcumin per day is non-toxic, tolerable, and safe. It curbs blood glucose and might stabilize blood pressure in hypertensive patients. The plant may also prove useful for avoiding some issues of diabetic neuropathy.
Note: Turmeric is a blood thinner. Patients taking such meds are advised to avoid using a turmeric dietary supplement. Otherwise, it could make their medication less effective.
3. Skin – For a Stunning Complexion
A lot of people love the effects of turmeric tea. It is said to do wonders for the skin. But, this tea is not the only product that gets all the hype. In some countries, turmeric milk is given to brides-to-be to brighten their complexion and get glowing skin.
When you look at the science behind it, you can see that it is more than just an old wives tale. Studies indicate that both topical and oral turmeric and curcumin supplements and products could offer therapeutic potential for skin health.
Additionally, this skin-savvy spice present in curry powder might also shield the body from sun damage. But, more data is necessary to evaluate its full mechanism and efficiency. Nevertheless, now you can see why this milk is so popular.
Another go-to option for the skin is black pepper essential oil. Its compounds exhibit potent antiproliferative activity. For better skin care, lemon juice can also help. It is packed with vitamin C that curbs premature aging and damage.
Of course, anything consumed in a dosage too high can cause more harm than good. So, talk to a dermatologist if you plan on adding different supplements to your diet.
4. Inflammation – For Curbing the Unease
Turmeric capsules are a well-known supplement for digestive issues. For example, many people are using it to keep their inflammatory bowel disease in check, like ulcerative colitis. It can also be a viable approach for chronic inflammation.
People have been using the plant for their inflammation for a long time. Research on inflammation indicates that it can aid with chronic diseases. Its anti-inflammatory compounds make the inflammation somewhat easier to handle.
Curcumin is also used in sports medicine, mainly for those who want to work on their muscle performance, physiological and psychological response.
Another option for inflammation is almond milk. It's a solid source of vitamin E and could combat the stress and inflammation affecting the body.
Despite the plant's potential to ease inflammation, there is not enough research on the brain to know if it could help with neuroinflammation, like the one found in patients with Alzheimer's disease.
5. Arthritis – For Keeping the Stiffness at Bay
Rheumatoid arthritis is a destructive joint ailment and inflammatory disease with a 1% to 2% prevalence rate in the global adult population. It triggers joint pain and interferes with daily function. Scientific evidence shows that an extract of curcumin of 1000 mg/day can help with arthritis treatment.
Other research showed similar results. Compared to placebo, turmeric benefits on knee osteoarthritis appear to be beneficial for pain and function. These effects might even be similar to NSAIDs (anti-inflammatory medicine). But, it is difficult to determine its exact effect because of the variables in supplement dosing, formulation, and frequency.
Conclusion
This plant and its roots can truly impact the human body. Given its nutritional and medicinal properties, it's no wonder why so many people have been adding turmeric to their pantries. But, regardless of how advantageous it may be, it's critical to consult with a specialist before you decide to take it in the form of a supplement.
Even if supplements seem harmless, people tend to underestimate their potent effects and use too much. Or they pair it with the wrong prescription meds. So, it is in your best interest to take extra precautions when implementing drastic changes to your diet.
With that in mind, including turmeric in food is a breeze. You can add it to countless recipes and enjoy its full merit. With a little bit of this spice, you can go a long way.
Author Bio:
Ben's Natural Health is the world's first high-quality, all-natural, scientifically proven clinical supplement company. Their motto is to combine holistic healing with modern science.
Ben has brought together a team of naturopaths, nutritionists, and medical researchers to help him create real, side-effect-free solutions to serious metabolic health conditions.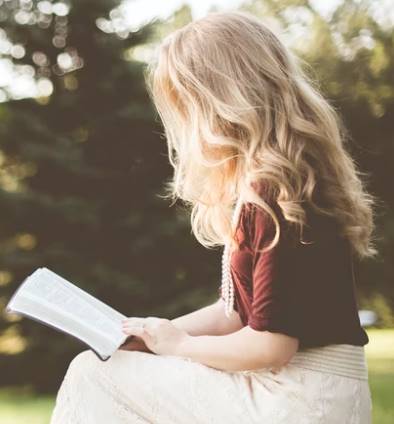 Speaks from heart, always too passionate and driven by emotions. Spins the words with kindness & sharpness, intriguing your ever-inscrutable minds.