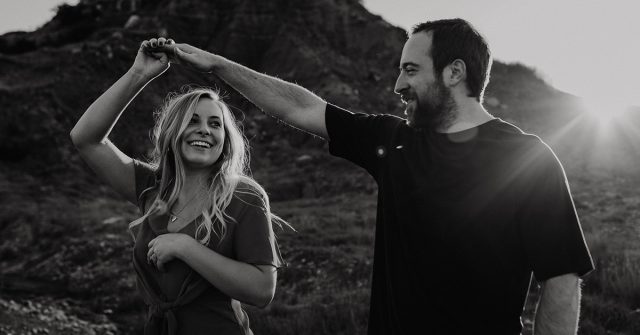 Most couples today are monogamous, and it works just fine for them. However, some like to spice it up and explore their sex lives. Swinging becomes the best way to do something different, and it is fun for people in committed relationships and singles as well. Swinging is for anyone who wants to explore sexual activities with more than one partner.
The lifestyle of exploring such things is new. Swingers and swinging have been around for many years, and the only thing different now from before is how people are talking about it more openly. Suppose you and your spouse or partner are looking for a way to get a bit more experimental and kinky. In that case, you are also probably wondering how to start your journey, especially if you are looking for like-minded people online.
So, let's talk about breaking you into swinging if you are new to online dating. Here are seven really useful tips.
1.Keep your line of communication open
A swinging relationship is successful only when there is proper communication between the partners. After all, swinging is all about trust. For the lifestyle to work without any discomfort or jealousy, both you and your partner need to be on the same page. You and your partner must feel safe in your relationship first. So, sit down with your partner and be open about what turns you on and what makes you feel concerned or apprehensive. It would help if you also let them tell you the same.
Next, discuss why you want to take up the swinging lifestyle. You both might want to experience the satisfaction of a shared sexual relationship or just want to change things in your intimate life. However, if you are hoping swinging will fix the problems in your relationship, you will be disappointed. Swinging is just for couples who have a healthy relationship.
2.Try meeting other swingers before hooking up
You do not have to jump into the nearest live swinger's event instantly. If you are not sure about it, you can always find swinger couples online—there are plenty of dating apps today to cater to this lifestyle. While Tinder is popular, it can be hard navigating the app for partners for swinging. Lucas, the author of Swingersthing.com, a reputable swinging blog, recommends apps such as Feeld, #Open, 3somer, Get It On, Swing Lifestyle, 3way, and 99Flavours to get started with swinging.
Just create an interesting profile, upload your photos and start looking through profiles. If you have found the right people to match your criteria, you can converse on the phone or arrange a meeting. It is best to meet the possible swinger couples for the first time in a casual setting like in a cafe or dinner. You can check how they fare in real life—if they are the same as they presented themselves online. If you think it's not clicking for you, simply move on and look for someone else.
3.Establish some clear boundaries
If you talk to experienced swingers, they will tell you all about ground rules, ensuring both partners are content with the lifestyle. For example, some swingers will only engage in heavy petting or foreplay (this is often called soft swapping or soft swap). Simultaneously, other couples encourage oral and penetrative sex while swinging (usually termed as full swapping or full swap).
Some might prefer threesomes, while others will look to go different ways and engage in casual sex separately before reuniting. Therefore, make sure your partner knows about your comfort levels and is aware of yours. Only move forward when you come to a mutual agreement about your boundaries.
4.Start slow
You do not need to visit a swinger's club or arrange an orgy for your first experience right off the bat. You can go as slow as you want, ease into the swinging lifestyle by browning swinging websites with your partner. Talk with your partner, discuss your fantasies, decide on what kind of partners you might want to invite into your relationship, and so on.
5.Discuss a signal
In the heat of the moment, new swingers might learn that they are too uncomfortable or nervous about a specific situation. Do not worry; this is a natural response. However, you also do not want to find yourself in a disagreeable situation without a clear way to remove yourself from it.
The best thing to counter this is to establish a signal or code word with your partner so that you can both communicate to each other easily whenever you feel too uncomfortable about something. The signal or code words can also help you and your partner boost each other's confidence to keep going or let each other know you don't feel ready. Signals or code words also ensure you do not disturb others around you.
6.Always practice safe sex
Swinging can be fun, but you have to remember to stay safe. So, practice safe sex by using condoms and dental dams. Additionally, commit yourself and your partners to regular testing for sexually transmitted diseases. When you find people to swing with, make sure they are on the same page and can prove they are free of any STDs. Experimenting is great, but remember to stay healthy.
7.Lastly, check out a swinger's club
Eventually, when you are ready, check out the nearest swinger's club in your area. Not just for the experience, but heading to a club will make sure other swingers know about you too. Yes, there is a swingers hit-list, and if you want to be on it, you need to network. Just check up on swinging etiquette, dress up nicely and enjoy yourselves.
Before you begin your exploration into the swinging lifestyle, keep these tips handy. As mentioned, do not expect swinging to solve all your relationship problems—it should be exciting and fun and never a burden. Always make sure you and your partner are on the same page, and only pursue it when you are enjoying yourselves.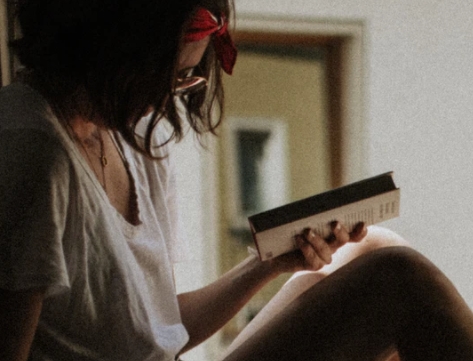 A professional writer with over a decade of incessant writing skills. Her topics of interest and expertise range from health, nutrition and psychology.