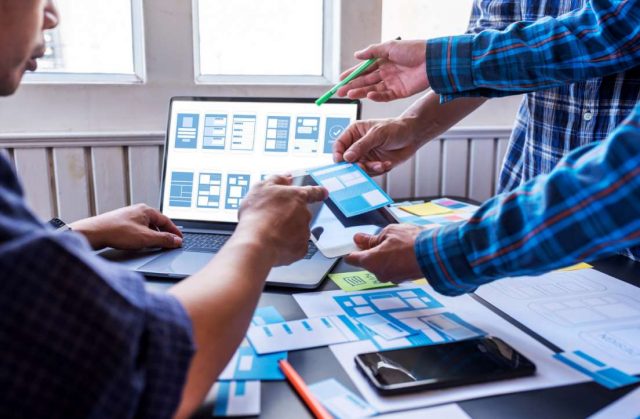 The inception of tech — combined with the aftermath of the global COVID-19 outbreak — and we have witnessed a boom in the usage of event management platforms. The primary reason for this shift is the changing workplace dynamic — with employers taking a hybrid or remote approach to their operations.
Modern conventions and conferences are mostly hybrid, necessitating new techniques of preparation and implementation. It's also an excellent idea to be prepped with alternatives and be tech-ready for the long term — even when you don't currently have any immediate schedules for hybrid or online corporate events.
The global event management software market is predicted to reach $14.1 billion by 2026 – growing at a CAGR of 14.9%. Yes, the tools' adoption will multiply in the long term — given their numerous benefits. To help you out, let's go through its eight key advantages.
8 key advantages of deploying event management software in your organization
Event management platforms deserve your focus since their deployment can boost event participation, increase revenue, and manage tedious, time-consuming tasks.
Let's examine a few of the main advantages of using technology designed specifically for event planning.
1. Register attendees
If guests are compelled to use various gateways for enrollment and purchase of tickets, it becomes a laborious and perplexing task.
Additionally, it's challenging for your event organizers to keep track of and handle customer reservations to create a reliable participant registry. Hence, establish registrations and ticketing for attendees in a centralized location via an event management platform.
Visitors can sign up for your conference on your event-related webpage and select the kind of seat they want to buy and pay through the pricing system located on your domain. You may also monitor the status of ticket deliveries. This aids in improving your planning for increasing direct bookings too.
2. Check-in digitally
The burden of registering participants after they reach through paper-based approaches is eliminated with digital check-ins — offered by event management platforms like Swapcard or other Swapcard alternatives.
Besides simple QR code scans, typically made possible by a camera phone, your event planners can make all codes accessible through your company's designated event application. In this method, the participant hardly ever needs to access their emails to locate their credentials.
3. Create personalized agendas
Guests prefer to store everything on their smartphones these days. Provide people the privilege of creating their personal plans rather than obtaining printed ones at a significant environmental cost.
Seminars, conferences, meetings with participants, as well as other items deserving of registration can be included in customized itineraries. Using a platform that supports all of the above aspects is logical in an era when personalization, environmental concerns, and smartphone applications are key industrial catchphrases.
4. Network with attendees and panelists
Almost three-quarters of participants say that they attend events primarily to socialize. The continuous growth of professional networks like LinkedIn has proven that tech is great at bringing together individuals with similar corporate interests.
There are several variations in the scale and designs of communication gadgets. The majority of the time, your organizers favor a system that enables participants to schedule meetings with one another. This eliminates the need to spend several hours reviewing each petition that comes through the administration panel.
Your application should include an excellent user experience (UX) alongside a chatting feature to maintain any conversation's natural flow. To enable participants to establish a customized roster of activities, it must integrate with the abovementioned agenda-creation functionality.
5. Enhance the overall experience with fun games
To improve customer experiences, consider employing entertaining games. For instance, a gamified technique used by event management platforms involves turning some parts of the site into puzzle pieces using virtual reality.
Visitors are urged to finish the jigsaw and fully investigate their settings – often by giving a reward. Consider Minecraft for the corporate world. Furthermore, there's the possibility for sound business connections by embedding one of your sponsors' logos as a piece of the jigsaw and the spots as display booths.
6. Protect your valuable and sensitive data
An increasing concern for event organizations all across the globe is cybercriminals. Sometimes small, intimate gatherings with under 100 participants can also yield volumes of very delicate and crucial information. You'll require confirmation of how effectively your data is safeguarded when this is kept on your firm's event management software.
An ideal vendor will regularly examine their equipment and infrastructure with the help of internal intelligence officials. However, keep an eye out for servers having DDoS or spyware defenses in addition to ancillary checks, which cover a few of the most difficult-to-access locations.
7. Spot the trends with real-time analytics
Data informs choices whenever it involves events. It could assist you in identifying the patterns that eventually influence your promotion, business operations, and user experience. You can observe who's leaving with tickets and see who's still deliberating thanks to real-time data.
Your software should enable you to examine every single activity that occurs inside your event management platform if real-time insights from data analytics are your ultimate objective.
After this point, you can learn more about well-liked presenters and participants based on workshop highlights and appointment inquiries. Then after, you'll know who to ask again for the following session.
8. Enable integration of third-party platforms
Indeed, an event management system can't handle everything. Larger gatherings may utilize numerous systems to maximize their expenditure. We're speaking about process management software, customer service management tools, and everything else that makes the job of your event planners easier.
One option to enhance guest management is to feed your data sets into a CRM-based technology platform. Such interfaces could make the distinction between an event that succeeds and an activity that doesn't meet your expectations
Offer a streamlined experience that counts
Each of your corporate event activities is condensed by combining the various dynamic aspects of a gathering under one roof, including HR, finance, enrollment, implementation, and promotion. This facilitates work delegation to your staff, the outsourcing of specific event components to outside suppliers, and higher efficiency across your project planning.
Several aspects of event administration are streamlined and greatly simplified by automation. Additionally, in the age of blended and digital gatherings, adopting solutions designed specifically for such event types can allow you to gain maximum benefits from your corporate events.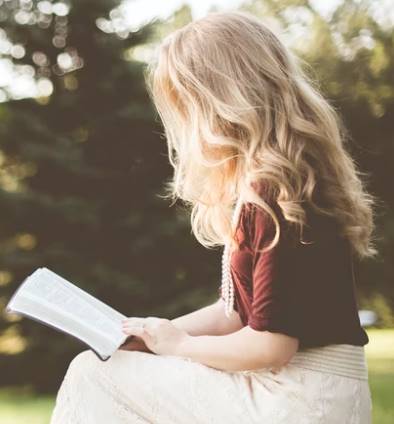 Speaks from heart, always too passionate and driven by emotions. Spins the words with kindness & sharpness, intriguing your ever-inscrutable minds.