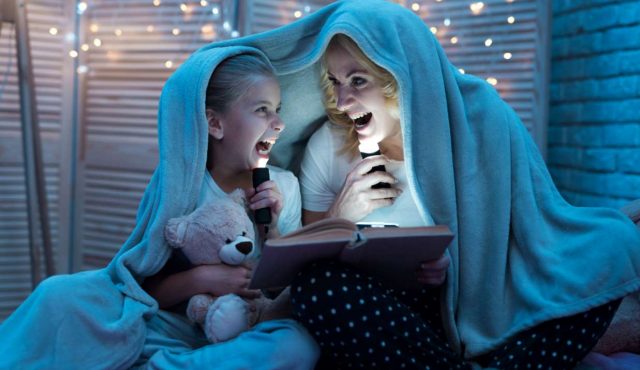 It takes some skill to turn your pictures and words into a professional and finished book that children can desire to have at bedtime. If you don't have this skill, then it's a good idea to hire a children's book designer. These professionals know how to design children's books that kids and even parents can love.
All you need to do is to give them your manuscript as well as illustrations and they can make it become a fun and seamless reading experience that brings your story to life. Even better, a good book designer can work with you on typography, layout, and style to ensure you have an awe-inspiring cover. This article discusses a children's book designer.
What a children's book designer focuses on
A children's book designer is there to make sure that the illustrations and text work together to tell the story properly. It's important to collaborate with an illustrator to achieve this. Their help can be necessary when handling a simple picture book that includes pop-ups or even some extra elements like envelopes and letters. Once you identify a potential illustrator and a creative book designer can come in to perform several tasks.
Your designer can do the references check. In most cases, a book designer needs to find inspiration from the internet. This helps them to use the right design elements so that a book can be attractive for the children to view and read.
A book designer can also check the bookstore or local library for new children's books that stand out on the market. This helps them increase their knowledge of children's book covers, editorials, and trends.
The trend of children's books continues to change over the last couple of years. Regardless of this, the classics seem to work well with each new generation. Adults can sometimes enjoy reading children's books.
Therefore a good book designer always analyzes and determines the specific age group of your target audience so that they can create an appealing cover design for them. The title of your book must be exciting and original.
A book designer can also use a storyboard and images. Breaking down the story ensures that it flows smoothly. Vignettes, single-page spreads, and double-page spreads are some of the layouts a book designer can use.
Character sketches are also crucial for the illustrator right from the onset of the project. The children's book design relies on images which are usually illustrations. Remember that there are various types of drawings. Therefore, you need to find an artist or illustrator who has an emotional tone that corresponds to the tone of your story.
An uninteresting children's book layout is sometimes because there is no right storyboarding plan. Therefore, a good book designer uses images that cover two pages with text placed below, around, above, or between the images. This creates a hierarchy when it comes to layouts for interest and variety.
The importance of working with a book designer
No doubt, it requires a lot of effort to write a good manuscript for a children's book. There is a good chance that your manuscript has been handled by beta readers, an editor, and critique groups. Regardless of this, you still need to invest in an experienced book designer.
A book cover design is necessary because it can help sell your book. Your children's book cover tends to be the first thing potential buyers will see. Hence, they can judge the quality of your story based on this impression. In most cases, this happens with many consumers and readers.
If your children's book looks unprofessional or fails to stand out on bookstore shelves or even on an online seller's website, then it can be worrisome. In such cases, your children's book may not sell even if you invest in advertising. You need to have an enticing book cover so that potential customers can buy it.
You should remember that the children's book cover gives a slight insight into what is covered in the book, including the manuscript flow and images. A poorly designed book cover can cause readers not to touch your book.
Another good thing about hiring a children's book designer is that they can assist you to go through the complicated self-publishing process. They can also save you a lot of cash when it comes to printing and other services that some publishers try to offer you. Therefore, if you care about your book and before you decide on the cover design for the children's book, you need to contact a book designer to look at it.
A children's book is designed to inspire the readers more. Adults can introduce and explain new words and children may practice sounding them out. Even better, the words are easy to read aloud as they have rhyme and rhythm. Imagery in children's books also assists readers to understand everything they are reading. It's a good idea to have illustrations because they can assist kids who struggle with the words.
Young readers can improve their confidence and may discuss the story, page, and events if they see their parents doing it to them. In the classroom or library, kids can read children's books.
Children can also read the book in turns, so one child can read the text aloud while another individual like a teacher or a parent focuses on the illustrations, pointing out some details as they read. It's worth noting that book designers always make sure that reading children's books should be fun. A bad first-reading experience can discourage your kid from going beyond reading picture books.
In conclusion, as a writer, it's important to create a children's book that inspires your readers. You need to connect with your audience on a deeper level. You can do this by sending a message that has a lasting effect on their lives.
The children's book designer is there to help you with the aesthetics of your book and work to create the backbone of a kid's narrative. A responsible writer should also consider placing good visuals in their content.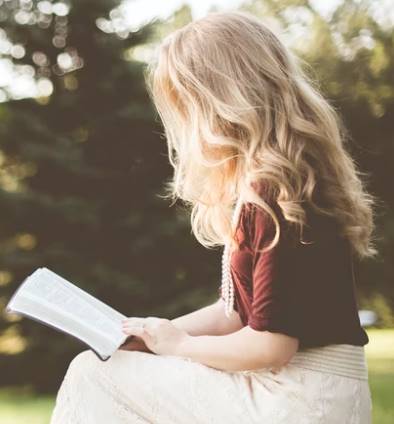 Speaks from heart, always too passionate and driven by emotions. Spins the words with kindness & sharpness, intriguing your ever-inscrutable minds.