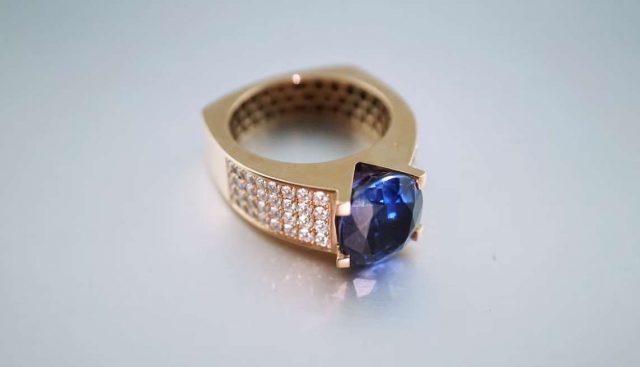 Pinky rings are a timeless accessory for men. They can be worn as a fashion statement or as a symbol of wealth, power, and status. Pinky rings have been worn by men for centuries and have been associated with different meanings depending on the culture and era. In recent times, men who want to spruce up their appearance with a dash of class and sophistication are increasingly wearing diamond pinky bands. This article will cover all the essential information about pinky rings for guys.
Want to Know the History of Pinky Rings?
The history of pinky rings dates back to ancient times. The Greeks and Romans wore pinky rings as a symbol of power and authority. During the Renaissance, pinky rings were worn by men who were part of the aristocracy. In the 19th century, pinky rings became popular among wealthy and influential men in Europe and America. Pinky rings were often adorned with precious gemstones such as diamonds, rubies, and sapphires. In the 20th century, pinky rings became associated with organized crime and gangsters. They were often worn as a symbol of power and status within these groups. (1)
How to Choose the Right Pinky Ring?
Choosing the right pinky ring can be a daunting task. Here are some good things to keep in mind that will help you choose the right pinky ring for you:
Size: Pinky rings should fit snugly on your finger without being too tight. You don't want your pinky ring to fall off or feel uncomfortable.
Style: Pinky rings come in different styles, from simple and understated to flashy and bold. Choose a style that fits your personality and lifestyle.
Material: Pinky rings can be made from different materials such as gold, silver, platinum, and titanium. Choose a material that suits your taste and budget.
Gemstones: Pinky rings can be adorned with gemstones such as diamonds, rubies, sapphires, and emeralds. Choose a gemstone that complements your style and personality.
Engravings: Pinky rings can be engraved with initials, names, or dates. This is a great way to personalize your pinky ring and make it unique.
What to Consider when Styling a Pinky Ring?
Once you have chosen the right pinky ring, it's important to know how to wear it. Here are some tips to help you wear your pinky ring with style:
Choose the Right Finger: Pinky rings are traditionally worn on the little finger of the non-dominant hand. However, you can wear your pinky ring on any finger you prefer.
Don't Overdo It: Pinky rings should be worn as a standalone accessory. Don't wear too many rings on one hand, as it can look excessive and overwhelming.
Coordinate with Your Outfit: Pinky rings can add a touch of elegance to any outfit. Coordinate your pinky ring with your outfit to create a cohesive look.
Be Confident: Pinky rings are a statement accessory. Wear it with confidence and own your look.
Best Men's Diamond Pinky Rings
Diamond pinky rings are always in fashion, as men love to wear them to add a pinch of charm and sophistication to their overall look. Let's discover men's diamond pinky rings.
Carat Men's Diamond Ring Solid 10k Gold Pinky Ring or Wedding Band
This 1-carat men's diamond ring, which is part of a premium collection of men's diamond bands, is made of solid 10K gold and has a stylish design that can be worn as a pinky ring or a men's diamond wedding band. The ring has a square-shaped gold band with 16 round, real diamonds set in the center. The band is highly polished and expertly crafted.
The 10k gold ring can be worn as a pinky ring, an everyday men's ring, or even a very distinctive wedding band. It weighs about 10 grams. This diamond ring for men is about 12 mm wide and comes in 10k yellow gold, 10k white gold, and 10k rose gold. It also comes in 14k gold, 18k gold, and platinum.
Solid 14k Gold Pinky Ring For Men Real Diamond Star Ring 4 Carat
Men's diamond bands from premium selection, this exquisite 14k gold five-pointed star ring with baguette and round-cut diamonds makes a wonderful pinky ring for males or can be worn as a real statement piece. This ring matches the shine of a full starry sky thanks to its unique combination of a striking, voluminous shape and diamonds on top and on the sides.
The baguette-cut diamond outlining is the essential element that further distinguishes this band from the competition. The width of this diamond star band is 7/8in (22mm), and it weighs about 14 grams. You can buy it in 14K white, yellow, or rose gold, and it will catch the light with every movement you make.
Solid 10K Gold Lion Head Diamond Pinky Ring for Men 0.3ct Luxurman
Men's diamond pinky ring from this ultra selection is special. A modern declaration of sophistication, the mens gold lion ring has 0.3 carats of round diamonds. This ring is an unquestionably elegant idea to honor a significant event or milestone because it combines a striking voluminous shape with the distinctive use of diamonds.
With each movement, the round diamonds that have been painstakingly set on all sides will capture the light. The ring weighs about 11 grams and is 13/16 in (21 mm) wide. It comes in white, yellow, or rose gold and will be stunning in any of those hues.
Wrapping Up
In conclusion, pinky rings are a timeless accessory that can be paired up with any outfit and creates a sign of elegance. When choosing the right pinky ring, consider the size, style, material, gemstones, and engravings. When wearing your pinky ring, choose the right finger, coordinate with your outfit, and wear it with confidence. Give this men's guide a read before choosing the right pinky ring for yourself. (2)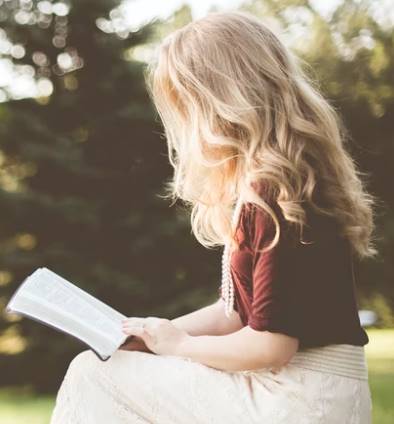 Speaks from heart, always too passionate and driven by emotions. Spins the words with kindness & sharpness, intriguing your ever-inscrutable minds.