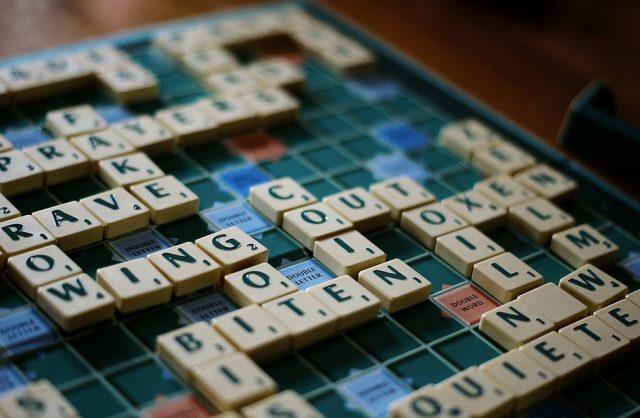 Scrabble has been one of the most popular games for ages and is known for building memories and vocabularies. But there is more that this fantastic game can do above improving your English skills.
Want to know how Scrabble culture has made it to this century and is never going to die a natural death? Read on to find a few reasons to fall in love with the scrabble game:
It gets you some jolly good time with friends
For all those pajama parties and friends get-together you plan at your house, scrabble allows some jolly good time together. Not only does it empower you to get creative and do something beyond the regular chit-chat speaking your heart out, but it is a fantastic game that relishes your competitive nerves.
The best thing about this is that four people can play this game at a time and thus can get a group of four engaged in playing with competitive spirits. Further, while playing, you can also continue with your conversations without giving it a break.
Builds unity
Gossips can divide people, but board games tend to unite people. And, that is exactly what scrabble does for you! Not only does it prove mighty enough to unite friends, but it can also help the family members to stick around each other who hardly try to fetch time for each other owing to the daily hustle bustles of life.
It's not just the kids who can play the game together; people of all ages can sit back for a gala scrabble session on a Sunday. Ranging from grandparents to mother, father, and kids, all the family members can come in unity to play this awesome word game together while sharing their experiences.
Aids in building strategies
One may think Scrabble to be a game that is all about building words and inviting scores to come their way. Yes, this stands true to some extent, but there is more to it when you are desperate about winning the game.
Framing words and laying them down on the right boxes is not enough; one also needs to strategize their game to come out, showing a sign of victory.
For this, the players need to plan their game right to maximize their scores, use high-scoring alphabets at the right place and end up with no letters in their case.
Sometimes it may be as easy as waiting for their turn to add an "S" and formulate a word that can earn a good score, and sometimes it may be as painful as skipping or wasting a few chances playing two-letter words to hit a BINGO word in the game.
So, all in all, you get to develop strategies that can also prove fruitful in your daily life.
Fosters learning while playing
This stands exceptionally beneficial for kids who are in their learning stage. It might be a tough nut to crack for parents to make their kids sit down with their books to learn spelling and new words attending to all their tantrums that they make while learning.
But try educating them on new words by putting them on the game mode, and see how soon they will memorize the words in minutes. Learning while playing is the emerging trend that most schools and parents are adopting for kids of young age to learn things in a fun and exciting way.
Not just by playing scrabble, you can also make your kids search for new words using Wordgiraffe to make learning a fun-filled activity for them.
Fosters an intellectual mind
Yes, scrabble also aids in developing intellectual potential and cognitive abilities in pupils who engage themselves in playing this game. This fantastic game is no less than a cognitive exercise that can save one from falling prey to diseases like Alzheimer's and dementia besides acquiring knowledge of words that you might have never known before.
Nurtures the immune system
This might be a bit hard to believe, but yes, the positivity that one feels while playing this game can also boost the immune system. Scrabble brings in a lot of laughter, chuckles, competitiveness, and smiles. Hence the chemical endorphins that stand responsible for feel-good hormones are sure to follow as an after-effect.
Especially for seniors and adults, scrabble can help keep illnesses at bay and cut down on stress levels, anxiety, and depression. Hence, one can say above all the benefits one gets to experience while playing scrabble, seeking health benefits are the top category of benefits that one gets to avail by playing this super game.
It offers shared entertainment
When you sit down playing mobile games, it is either you or an online player playing the game together. But playing board games allows you to have shared entertainment with your friends and peers.
It gives you a chance to involve yourself in a recreational and fun activity that has the might of bringing people closer. These games are just perfect for a dinner party or late-night cousins together session.
Ameliorates creativity
Another skill that gets polished while playing scrabble is the power of creativity. Especially when you talk about kids, scrabble is one such game that can make your kids creative by chalking out meaningful words from a whole sea of alphabets that literally have no meaning.
They get to fabricate alphabets together to form meaningful words on the board to earn points on their scoring meter.
Conclusion
Playing scrabble is no less than a mysterious game where you never know which alphabets you will be showered with to make your way to the top of the leading board. Not only does it boost confidence in the players, but it excels in building bonds, enhancing creativity, powering feel-good hormones, and a lot more.
We hope we have penned down a few good reasons as to why scrabble is one of the super games that everyone should get familiar with. So what are you waiting for?
Get a scrabble board now and start transforming your free time into fun time, delivering happiness and delight to all who get together to play this game.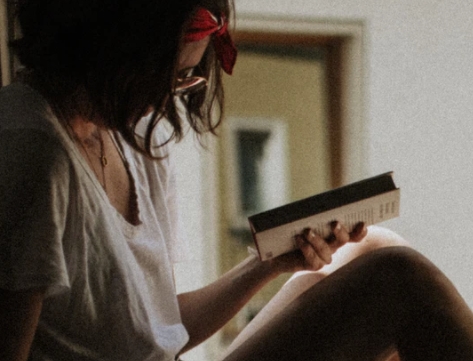 A professional writer with over a decade of incessant writing skills. Her topics of interest and expertise range from health, nutrition and psychology.