There is nothing as fun as playing scrabble or words with friends online. It can help you relieve some stress while challenging you to always, think. You can never go wrong with such a game, as you will always be learning something new day in day out.
Besides, you can always use letter to word unscrambler to help you think of the right words, improve your vocabulary, and develop more confidence when playing word games. This way you learn how to solve your scrabble or words with friends easily. Likewise, you will get some tips and benefits of playing the game for motivation and stamina.
Moreover, you can always filter the search to words you are looking for, no matter the starting letter. For instance, if you want words that start or end with a certain letter you just filter your search. Two-letter words and Three Letter Words With A. You just filter it and you will get all the words starting with the letter A.
It is easy and fun to play. The question is where, where can you play scrabble or words with friends online without any barriers. Here is a list of some of the best places to play the game.
1. Facebook Scrabble
Facebook is the best place to play Scrabble against your friends. It is easy, fast and highly convenient, as most people are always on Facebook. You can also play against a random opponent and even turn on speed play.
Moreover, you are also able to track your scrabble ELO rating, pick up a game where you left off and even customize your board and tiles.
You will find that there are two official versions of Scrabble on Facebook. One is for Canada and U.S. residents and the other for people from other countries.
It is free to register on Facebook but to play without Ads you will have to pay a fee. You should take note that an Ad will load after every turn if you opt to play free.
2. Facebook Words with Friends
If you want to play words with friends, you can also opt for Words with Friends on Facebook. Zynga powers it.
You just start a game and notify a friend on your list. You can also let the game find an opponent for you, by matching you up with someone else.
3. Pogo.com
This place is run by Electronic Arts and is officially the best website for playing scrabble. It is free to register for the site, though you can join via your Facebook profile to play with friends online.
However, to play without any disturbing adverts, you will need to upgrade to Club Pogo.
There are two versions of it, classic scrabble for 2-4 players and scrabble blast for the loners who prefer to play it solo.
In addition, to playing for fun you will earn tokens and still have a chance to win some drawings and prizes.
Besides, it has five options for skill levels, and you can match your opponent via skill level. You can also use house rules, traditional rules or select rules a la carte.
4. Lexulous.com
As much as it is on Facebook, you can still go to Lexulous.com and join a room to play against other players or select to play a robot. Besides, you can watch other players, in a bid to learn their strategies.
As for joining, you can use your Facebook profile or register free on Lexulous.com.
5. Scrabble Apps
You can also get some scrabble apps for your mobile phone. There is SCRABBLE Free from Electronic Arts. It can be found on iTunes and Google Play. You can play solo on it or with friends as well as random opponents. It also allows for speed play and cross-platform play.
There is also Words with Friends, by Zynga. It is available on the Windows Store, Google Play and iTunes.
6. Merriam-Webster Scrabble Sprint
You do not need to register on the Merriam-Webster website, in order to play this game. It is free and fun. You will be playing against the clock, making one word at a time to fill the spaces on the board.
You can type or click a word with two or more letters. You can get some bonus points if you have more time left on its timer.
Conclusion
Scrabble or words with friends are a fun way to pass the day. Besides, you will be learning something new every day or every single time you play.
So if you are looking for an online game to keep you busy while enhancing your intellect, try scrabble or words with friends. You will never be disappointed. You can start with the above websites for a better chance at expanding your brain.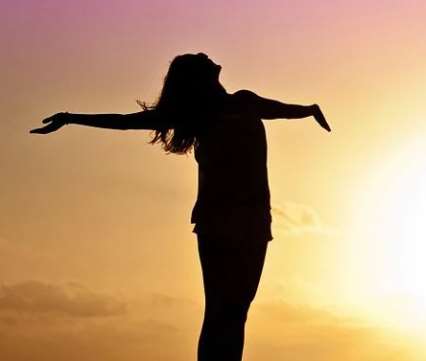 Ana Miller is a creative writer. Her topics of interest and expertise range from psychology to all sorts of disciplines such as science and news.