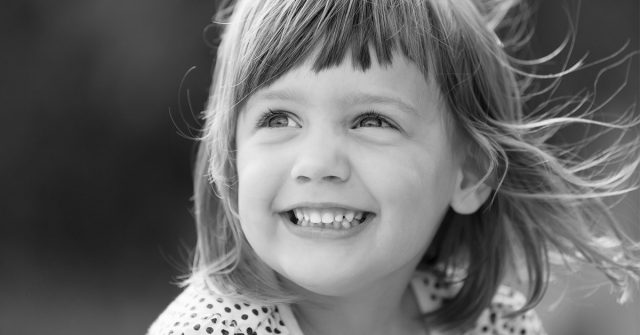 Times have changed greatly and with new times come new habits, sets of behavior and attitudes that seem very different from the ones we were used to when we were kids.
Today's generations are all geared up with the newest technology that seems to distract them from the need to go out and play, socialize in the ways we used to or just spend time having fun.
The challenges vary in many ways, but the main things is that today's parents raise their children way more differently than they were raised and the outcome of those parents' care is the greatest challenge.
Will my kid learn to be a complete person, the one who pushes forward and a person with good manners, who can bond and communicate with others freely and openly?
Every parent asks the same questions: Am I missing something? Am I doing everything right? Will my child succeed in life?
Am I Good Parent For My Child?
All these questions linger inside the head of every parent, no matter how old their child is. Parenting tips are literally never enough, so having a parenting guide by your night stand is always gonna come in handy.
You can never say you've read too many parenting guides and you know everything there is to know because parenting is art on its own. It changes and fluctuates. It's never fixed, and perhaps, that's the beauty of it.
Amid all those question marks and doubtful thinking, the ultimate question remains: How to raise good kids? Even better yet, how to be a good parent?
You are trying so hard, yet feel like you could still learn a secret or two. Knowledge never hurt nobody, right?
To find answers to your questions as well as the ultimate parenting tips you need, just scroll down.
How To Raise Good Kids?
Psychologists at Harvard University have thought of the same questions and have found that there are several elements that are still very important and basic for every kid's childhood. The key to upbringing a well-adjusted child in these changing times is not as complicated as you may think.
5 Secret Parenting Tips To Raising Good Kids, According to Harvard Psychologists:
1. SPENDING QUALITY TIME WITH YOUR CHILDREN
It's not enough just to be physically around your kid – you need to be with them completely. This means that no Xbox console or new iPhone can replace the bonding that the child truly needs. By communicating with them openly, listening carefully and doing the things they like together, your child will not only love you more, but will also learn how to be a considerate and caring person, and remember their childhood a positive experience.
This is the foundation of it all. Your kid would very much prefer (above everything else) having a real person to talk to and to share ideas and experiences with, even if they may not seem aware of it.
Being a good parent means asking your kid how their day went, listening carefully, and discussing the dilemmas they may have in their head – be careful not to 'dogmatize' lessons from your experiences though, they need to experience these things through their own perspective. We'll talk about this later in this article.
See what their favorite things are and try to learn from them how to play the games they like – they would enjoy sharing their 'fun' with you!
Read them a book before bed (or do it together during the day if they are in the mood for it). Just be around them completely and acknowledge their emotions.
Practically speaking:
Devote some time of your day to play their favorite games with them;
Read them a bedtime story and enjoy the whole story with them;
Ask them questions about their day, include questions like: What was the best part of your day? The hardest part? What's something nice someone did for you today? What's something nice you did? What's something you learned today – in school or outside school?
2. LET YOUR KIDS SEE A STRONG MORAL ROLE MODEL AND MENTOR IN YOU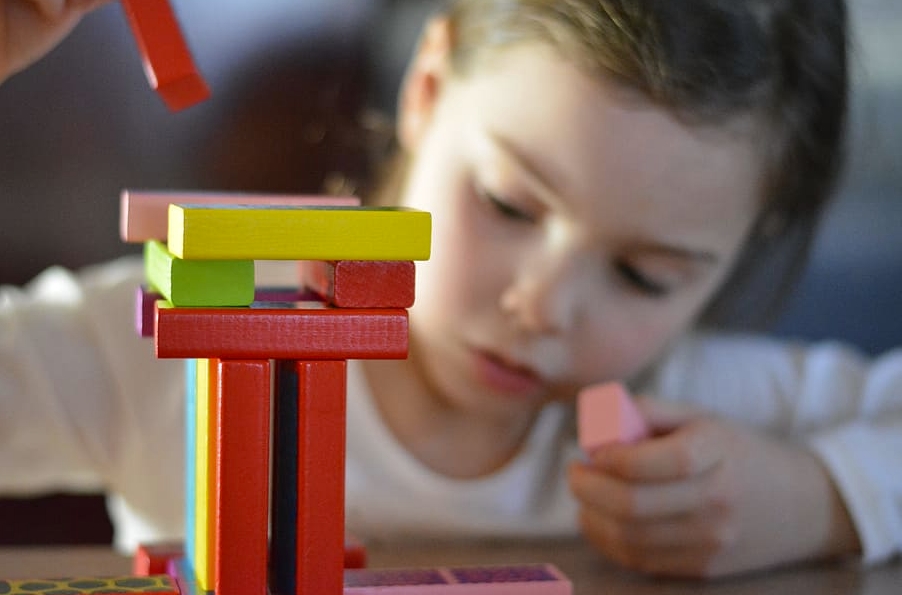 Children learn the most from their surroundings, especially at a younger age. What you do is what they will become. This is why you should always pay close attention to your manners and actions and be ready to admit faults and mistakes. Show your child that you care and that you are ready to accept your faults and work on them.
The result you wish to see in your child comes from the effort you put into yourself on this one. Practice fairness, honesty, and care for yourself. This picture will teach your kid to do the same habits. The key to all this is to talk these things through with your child.
Acknowledging your mistakes, especially those that involve your kid in them, and speak openly about these things.
The aim is to show your child good manners, humility, and honesty. With that, they will feel a lot more comforted and encouraged to look to a positive outcome in their problems.
Your child will look up to you only if you earn their trust and respect. Achieving this is showing your child that you are as human as you can be, and that comes with faults too.
Practically speaking:
Admit your mistakes, apologize and show that you wish to make up for them and plan to avoid it next time.
Tell your child how you plan to avoid that mistake and what you learned from it.
Make time for yourself and re-energize yourself during that time. You will need that energy to be more attentive to and caring with others.
3. TEACH YOUR CHILD TO CARE FOR OTHERS AND SET HIGH ETHICAL EXPECTATIONS
Your child needs to socialize and bond with others in the right way. Caring for others' happiness and avoiding selfishness can bring a lot of benefits to your child's future.
As the findings from Harvard say, "It's very important that children hear from their parents and caretakers that caring about others is a top priority and that it is just as important as their own happiness.
Even though most parents and caretakers say that their children being caring is a top priority, often children aren't hearing that message."
This comes with holding your children to high ethical expectations. Be ready to honor their commitments. Teach them to do the right thing even when it's hard and be a role model for this. It's simple: you need to justify whatever you say to them with your actions.
Responsibilities and obligations are something you always need to remind your child of. They come in every shape even from early age: chores, school responsibilities, manners, friends, and promises.
Be sure to remind them that they are not alone and that others have expectations from them that they need to be ready to fulfill because they can.
Practically speaking:
Change the message you send them on a daily basis from "The most important thing is that you are happy" to "The most important thing is that you're kind and you're happy."
Encourage your kid to 'work it out' before deciding whether they should quit a sports team, band or friendship. Ask them to consider the consequences their action may have on the others and encourage them to work the problem out before abandoning it.
4. ENCOURAGE KIDS TO PRACTICE APPRECIATION AND GRATITUDE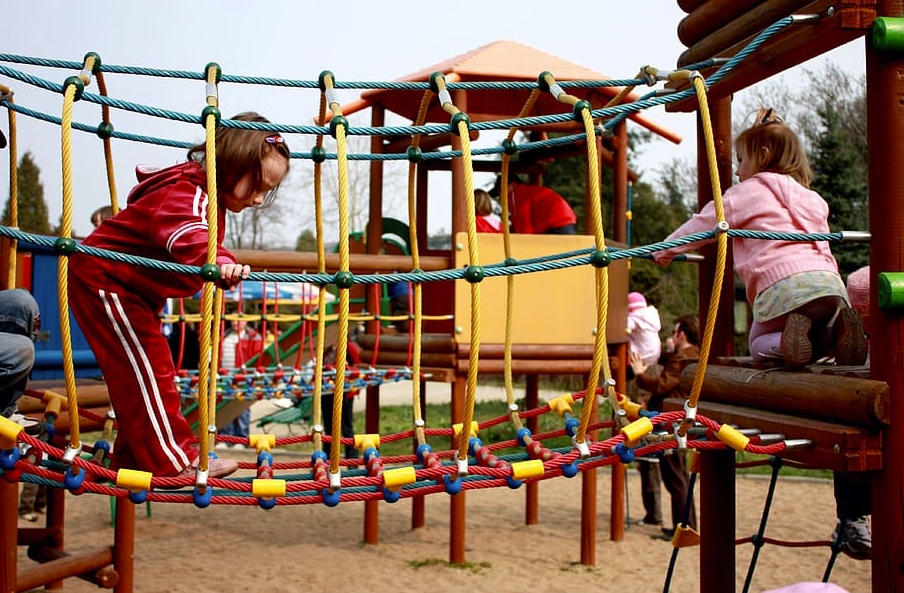 Our 4th of the parenting tips states: A child that's not spoiled is a child that acknowledges the roles of others in their life in a healthy way. This acknowledgment comes with appreciation for the people who contribute to their lives.
Gratitude is a two-way road with wonderful effects. People who practice gratitude on a regular basis are more likely to be helpful, generous, compassionate and forgiving. They are also more likely to be happy and healthy.
Let their habit start by learning from your actions. Be ready to show gratitude for something nice they do for you – but be careful!
Showing a lot of gratitude for things they are supposed to do will spoil them! As the Harvard psychologists say, "real responsibilities."
"Expect children to routinely help, for example, with household chores and siblings, and only praise uncommon acts of kindness. When these kinds of routine actions are simply expected and not rewarded, they're more likely to become ingrained in everyday actions."
Practically speaking:
Encourage your child to be grateful on a regular basis. Be ready to receive gratitude for your extraordinary acts of kindness and generosity towards them.
Encourage to express appreciation towards family members, teachers, or others who contribute to their lives.
Be grateful.
5. TEACH THEM TO SEE THE BIG PICTURE
A common fact is that children empathize with and care about a small circle of families and friends. This is a very normal thing, of course, but the real challenge is to teach kids to start thinking about people outside that circle.
This larger circle could include a new kid in class, other people who work in his/her school, a person who doesn't speak your language or anyone who lives in a distant country. Children need to know how their thoughts and actions can impact a community.
As the study shows, "It is important that children learn to zoom in, listening closely and attending to those in their immediate circle, and to zoom out, taking in the big picture and considering the range of people they interact with every day."
Practically speaking:
Encourage your child to consider the perspectives and feelings of others, especially those who may be vulnerable. Give them simple ideas for taking action, such as comforting a kid who was teased or reaching out to the new kid in class.
Discuss engaging topics about some people's hardships, like different experiences of children in other countries or communities.
Childhood is the period of life when most of our personality is shaped. That's why you should start paying attention to their development, the best way you possibly can – by helping them understand the main things that make them complete persons.
BONUS PARENTING TIPS:

DON'T MAKE YOUR CHILD EXCEPTION TO EVERY RULE
Perhaps you have stumbled upon the expression raising conscientious children in literature, but you may have dished out that helpful reminder thinking that's up to your child to learn and practice through life, but that's where you are wrong.
Conscientiousness is up to you a great deal – especially during a child's teenage years. What does this mean? Not defending or justifying your child when they've done something morally or ethically wrong, otherwise, you are feeding their ego and sense of self-righteousness, which can lead to crippling setbacks later on in their life.
Conscientious children tend to cope well in adulthood, for they are more aware of how the real world works. They haven't been justified whenever they did something bad and they are aware that actions have consequences. Overprotected children, in turn, may grow up having a distorted moral compass and common sense, and will chose shortcuts and short-term payoffs over honest work and long-term gratifications.
As a parent, avoid bending the rules so they serve your child, thinking that with that you are protecting their future and well-being because adult happiness doesn't arise from overprotection. Rather, it comes from children learning the rules and conforming to them so they grow into well-formed, down-to-earth adults who don't think the world owes them a living.
RESIST DOING FOR THEM WHAT THEY CAN DO FOR THEMSELVES
While parental participation and involvement can increase goodwill, achievement, communication and help develop a sense of community for the child, you always need to have a balance. How much involvement is too involvement?
You cannot be doing every tiny easy little chore for the child nor redo everything they've done because a) you will make your child lazy and spoiled or b) you will suffocate their confidence and they'll end up thinking nothing they do is ever good enough (which then lingers form their early, formative years all the way through adulthood).
PARENTING GUIDE FOR EFFECTIVE PRESCHOOL PARENTING
Develop routines
Steel is shaped while hot. Mark this rule as important in your parenting tips genesis because for your kid to grow into a responsible and diligent person, you need to teach them core values and combine them with a daily routine, so they don't start procrastinating or slacking off.
That means personal hygiene, getting dressed independently, picking up after themselves, limited time spent online, some sports activities after screen time, and so on. Routines and adhering to a schedule are good for building discipline.
Bully proof your child
A whopping 49.9% of children aged 9-12 have reported bullying at school, so to prevent that from happening you need to armor your child long before they start going to school.
Raise your child's awareness about bullying and prevent them from becoming a victim or a bully from an early age because bullying does not stop at school only. Online bullying and after-school bullying are still a reality.
Assign chores
Make your child feel important and capable. Assign them simple chores to activate them; chores like pouring their own milk, putting their toys back in the box, washing their teeth, etc.
Encourage cooperation and teamwork
You don't want your child riding solo and going against the world, do you? Teach them from a preschool age the importance of collaboration and team spirit.
Make everyday fun
Whenever you are doing something together, play some music in the background. Make your own music band and rock together. Be messy when you draw, draw yourselves as mighty superheroes, make the most delicious Halloween cookies together… have your own inner jokes or awards after completing every milestone.
That way, your child can have a good example to learn from when they become a parent. Showing love, care, and dedication will free your child from depressive episodes, frustrations, and self-destructive behavior. A happy child is a happy adult, remember!
PARENTING TIPS FOR TEENAGE CHILDREN

You are a parent AND a friend
Curfews, tyrant parents that say no to everything and restrict everything are the death of a thriving, meaningful child-parent relationship.
Be understanding. Let your child express their opinion. Let them have their voice in the family. Let them be heard. Let them make their choices. A child that trusts you, your reactions, and understanding, will have the confidence to tell you anything.
Similarly, a child that has freedom will never violate it, but to be a good parent, you need to show that you can hear first, react, or make assumptions second.
Make eating one meal together a rule
This is perhaps one of the most important parenting tips that gets swayed under the carpet. No matter how busy you all are during the day ALWAYS make sure you have at least one mean together. Around the table, chit-chatting.
Ask questions and show interest
As grown-ups, we tend to lose our energy; it gets sucked from poor working conditions, biased bosses, and average salaries. It gets lost amidst the everyday, so much that we forget we are… PARENTS!
A good parent shows curiosity, asks questions, and shows that they really care. Don't go asking the same routine questions because teenagers can small fake miles away. Listen. Really listen because teenagers will sense when you are drifting off in your thoughts.
Try to notice the authenticity in your child, try to spark their joy with your affection and dedication, and you are 5 steps ahead in the game!
Parenting tips are there to be shared. And sharing is caring!
Source:
Making Caring Common Project – Harvard University
.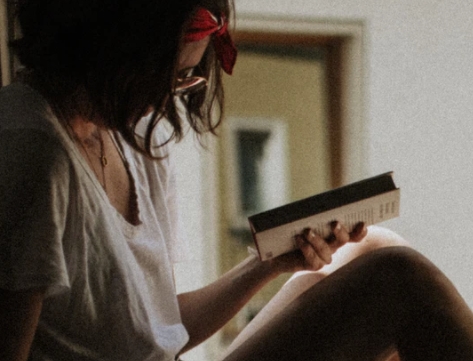 A professional writer with over a decade of incessant writing skills. Her topics of interest and expertise range from health, nutrition and psychology.