"Change is inevitable". This thought provoking statement is driven every time when there is change in life. But what if the whole lifestyle of humans changes? Has it really happened? The answer to the question is Yes. The Humans back in 80s or 90s and the humans of today are poles apart. Blame the Digitalisation.
The Digital world has its own boon and banes but it has entirely changed the Human world, literally. Right from waking up to sleeping, the smart phone has taken place of a human being. More deeply, the applications in the phone have become the comrade than human beings.
How Apps Have Changed Our lifestyle?
How many kms running and jogging is needed? how many calories of food intake required? How is the weather outside? or for that sake how is your mood? all can be known by a particular app in your mobile phones. These useful apps have taken over everything, humans used to do on their own.
Connecting your long distance friend or relative was simply not possible but Facebook made it possible. Currently there are more than 2 billion users of Facebook. Similarly you can watch movies, TV shows, documentaries etc via Live TV and video apps.
Based upon the usage, we tried to categorize the kind of apps people like to use.
Social Apps (Like Facebook, Twitter, Quora)
Among the most common app used by the people at large are the social apps. Apps like Facebook, Snapchat, Twitter, and Instagram are a source of medium to connect to the masses. In fact people can even raise their opinion, share their views, feelings on this app. Social apps let you socialise digitally with the people, and you need not meet them personally.
To make these apps more fun and interesting various types of filters, features are added. They are like the daily dose of protein in human body. After waking up the first thing human would do is checking Facebook, Insta or Whatsapp messages etc.
Streaming Apps (Sports, Movies, News)
The Video On demand services has garnered a huge fame in recent years. The market was tapped owning to the increase in use of Mobile phones and internet connection. There are plenty of free movie apps such as TubiTV, Snagfilms, Netflix, Hulu, Hotstar let you enjoy your favourite TV shows and stream movies online.
Gone are the days where you used to wait for your favourite show episode to air on TV at a fixed time. Now you simply can stream or download the episodes and watch when you are free. Same in the case of movies or sports for that sake.
Shopping Apps (Like Amazon, Ebay)
Ever wondered Humans could have shopped sitting at their sofa/couch watching TV? Yes this was made possible with shopping apps like Flipkart, Amazon, Infibeam, Ebay etc. Majority of the population now shop online. Be it clothes, gadgets, gifts, grocery or any other thing, shopping is possible sitting at your home/office delivering at your desired location.
In fact these apps do provide you with various offers and discounts on MRP. They are genuine, safe and secure medium to shop. Shopping is no more tiresome and time consuming all thanks to these apps.
Bottom Line
It is clear that Apps are predominant in all areas. Some of the apps even pay you money for downloading. Imagine what not can you get from these apps. You simply need a smart phone and an internet connection to use such apps and you are sorted. It takes whole day of yours and you still not get enough time to cover them all.
The apps have broken the ice between vendors and customers. Almost all the businesses are upgrading themselves to digital medium all thanks to growing acceptance of these apps.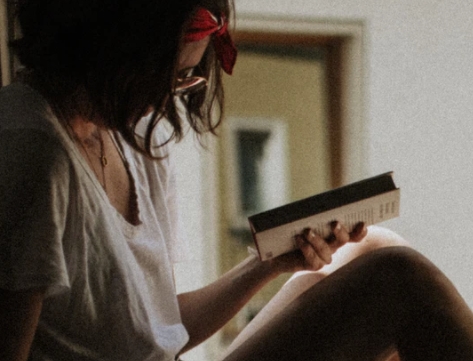 A professional writer with over a decade of incessant writing skills. Her topics of interest and expertise range from health, nutrition and psychology.