Wearing a mask doesn't seem like rocket science, but you may actually be doing it wrong. To make things worse, you can actually end up exposing yourself to the virus even while you feel that you have taken the requisite precautions. So it surely makes sense to understand that there's a wrong way and a right one and opt for the latter. Here is some professional guidance on the facts and measures that you need to follow to ensure that you are adequately protected.
Never miss it when you are in the public
Even before you consider how to wear your mask properly, you need to know how crucial it is to have one when you are outdoors. With the pandemic reaching grave proportions, it is now evident that the virus is airborne and spreads when people are even near the carriers. So wearing a mask in public places, crowded areas and even offices are mandatory to curb the spread of the infection.
Ensure that the mask covers your nose and mouth
Proper coverage is the key to protection from the coronavirus. So you must make sure that the mask drapes your nose and mouth, even reaches up to your chin. It shouldn't be loose on the sides as well because germs can reach from the gaps there. Ideally, the cover has to be well fitted but shouldn't cause problems with breathing so that you are protected and comfortable.
Choose the right kind of mask
Another fact that you cannot overlook from the protection perspective is the choice of the face cover. There are plenty of choices out there – from a fashionable yet reliable cloth mask to an efficient surgical mask. While reusable cloth masks were recommended initially, they aren't really a good choice as they increase the chance of infection. Over the months of the pandemic, the n95 mask has emerged as the best option to keep you safe. Although these are meant for healthcare workers, common people can also opt for them to be sure about keeping the virus away.
Do not touch the cover repeatedly
Covering your nose and mouth is a good way to stop the virus in its tracks but it may still land on the surface of the mask. Touching it repeatedly increases the risk of the virus getting on your hands by contact and you may end up passing the germs on surfaces and even your mouth. Obviously, if you want to wear your mask right, you must not fiddle with it. Use only the side straps while putting it on or taking it off.
Relax, it's for protecting you!
Some people may not be really keen to wear this piece because it can make them feel claustrophobic. But remember that it is of utmost importance for virus safety, just relax and try to calm your anxiety. Breathing slowly can help you release the stress and be comfortable. However, seniors, babies, and young children may find it uneasy, so the best measure is to keep them indoors and practice social distancing diligently.
These simple measures can make all the difference to the protection levels offered by face masks. At the same time, you must follow the other hygiene and safety guidelines to stay safe amidst the greatest pandemic.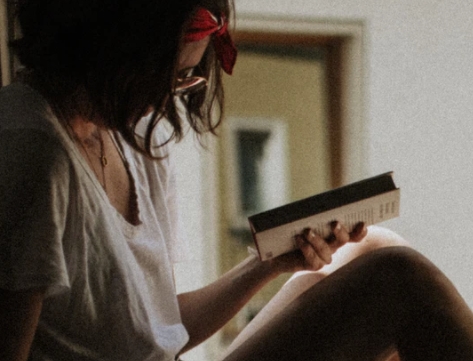 A professional writer with over a decade of incessant writing skills. Her topics of interest and expertise range from health, nutrition and psychology.