Making a career change, turning the scales and putting your hard-earned experience to use as you adopt a new vocation as an industry consultant represents an incredible milestone – and, in many ways, a rite of passage – to many. All those years dedicated to curating an impressive portfolio, garnering practical and theoretical expertise, and building your network within your chosen industry can, with the right moves, culminate in a remarkable new opportunity to make a significant impact on your industry, and ensure its continued strength and success.
This may all sound like pie in the sky but, for many, becoming a consultant represents the 'ideal' – both for their personal and their professional development.
Still, this represents a major career change – one that very few of us face without at least a small amount of trepidation and anxiety.
So, if you are considering becoming a consultant in your chosen industry, read more about five of the most essential steps to take to ensure the transition is as smooth and successful as possible.
1. Make Your Mark on the Web
There is no skirting around the fact that maintaining a strong and professional website is the best way to reach your target market – and, of course, to make a stellar first impression. Making that initial investment into designing your website will come to represent your first major step toward establishing yourself as a key player in your industry, and ensuring that the right people will always be able to find you.
These days, by far the most effective, efficient and affordable way of creating a website is to utilise a dedicated site builder – particularly if it already offers website themes and templates that simply require a personal touch to create the face of your brand online.
It needn't take hours, and it needn't require a large cash investment – despite the fact that it will play a pivotal role in your career now, and many years in the future.
2. Cultivate Your Network
Networking is a term that either inspires a shiver of excitement or fear, depending on the listener. Not only will networking likely be the catalyst that brings your initial few clients on board, but it will also spur on those all-important word of mouth recommendations – the importance of which, when it comes to this line of business, cannot be overstated.
While, in days gone by, networking may well have been a case of showing up at the right events at the right time, online platforms like LinkedIn now make it incredibly easy for you to reach a much wider market, and to turn that digital market into your clientele.
It may be difficult at first, but 'putting yourself out there' is certainly the key that will unlock this next stage of your career.
3. Set Your Rates – and Don't Undersell Yourself
Like networking, setting your rates as an independent businessperson is something that either comes naturally, or inspires an unpleasant, corporeal reaction. While the world of employment is certainly not without its difficulties, running your own consultancy business means going through the pain and self-doubt of putting a price on your time and expertise.
Setting your fees as a consultant is not something you can do without a certain amount of research. The biggest risk is, of course, underselling yourself. While overselling yourself will hold you back, it is much easier to drop your rates than to raise them after you have already begun taking on clients, and seeing return business.
4. Don't Spread Yourself Thin
For anyone who is self-employed – whether they are a fire engineering consultant, a graphic designer, or anything else – the temptation to say, 'yes! Yes! Yes!' to every job that comes your way is, in the very early stages, almost impossible to suppress.
Obviously, we don't like to defer business, or to feel as though we are closing doors of opportunity when the future remains uncertain but, at the same time, one of the hallmarks of any promising new business endeavor is a level-headed and sustainable approach.
Saying yes to every prospective client – or, more accurately, promising immediate results to everyone who enquires – is a sure-fire way to spread yourself too thin, to sacrifice quality for quantity, and to burnout after hours of overtime at your desk.
It is important to strike this balance sooner, rather than later, and to practice giving prospective clients realistic timeframes that will enable you to offer both efficiency, and quality. They will respect you as a businessperson far more in the long-run.
Becoming a consultant is an excellent way to shake up your career in a way that puts your hard work, dedication and special expertise to good use. Keep these tips in mind as you develop your new venture, and enjoy the prospect of a fresh start in your chosen industry.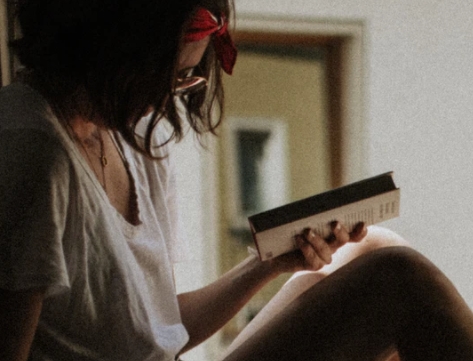 A professional writer with over a decade of incessant writing skills. Her topics of interest and expertise range from health, nutrition and psychology.