Smelling fresh and good all day long is the desire of every woman. But most of the women's deodorants don't keep you fresh for long like the men's deodorants. Some women have opted to use the men's deodorants because they say it is powerful, last longer, it's more in terms of quantity and is cheaper.
Women who have used the men deodorants testify that they could still smell the deodorant in their armpits the following day. So they perceive the men's deodorant to be working better. This is because some women found out that they develop body odour after some hours of applying the women's deodorant which prompts some of them to reapply it twice a day. Another thing is the price difference. Women's deodorants are more expensive than men's deodorants!
If you feel that you are not getting value for your money with the women's deodorants, why not take up the challenge and try these top 3 men deodorants that women love.
Old Spice Aluminum Free Deodorant for Men Red Zone Collection, Swagger, Lime & Cedarwood Scent, 3 Oz (Pack of 3)
Oh my God Old spice has a huge fan following! This product will give you 24-hour protection in your armpits by keeping them dry, fresh and so clean. It will leave you with a lovely scent of lime and cedarwood. It doesn't irritate the skin and doesn't also stain your clothes. The price is also not bad. Boost your body confidence and self-esteem with this great product. (1)
Pros
Long-lasting protection from sweat and body odour

Doesn't leave stains on your clothes

Non-irritant formula

Lovely scent
Cons
The nozzle needs to be handled with care as it can be flimsy and it can break
Degree Men Original Protection Antiperspirant Deodorant, Extreme Blast, 2.7 oz
This is another powerful deodorant that will keep you dry, cool and confident the whole day. Degree Men Original Protection Antiperspirant Deodorant, Extreme Blast will give you 48-hour protection plus an energizing fresh mint that combines the notes of apple and lemon. Whether you are going out for sports, gym or just staying in an office, you are guaranteed protection from sweat and body odour.
It comes in an easy to use applicator stick that has been designed to be activated by your body heat. You just turn the dial to raise the stick and apply a thin layer in your armpits and you are good to go! Even if you are sweating excessively, this product is scientifically proven to protect you from wetness in your underarms and its ultra-clear nature protects your clothes from visible stains or marks.
Pros
Provides 24-hour protection from body odour and wetness

Invisible solid – goes on clear

Activated by body heat

Keeps you dry all-day

Perfect for outdoor sports and workouts
Cons
Some customers complained that got a different product when they ordered this one.
Dove Men + Care Antiperspirant Deodorant Stick, Extra Fresh, 2.7 oz, Twin Pack
This is an amazing product that will give you long-lasting protection from sweat and body odour leaving you with an extra fresh scent. It's clinically proven to be a non-irritating formula hence can be used by those people who have sensitive skin. It has moisturizing properties which soothe the skin leaving it smooth and soft.
Pros
48-hour protection from wetness and odour

Clinically proven to be a non-irritant formula

Recommended by a dermatologist for skincare

It has a moisturizer to boost the skin's natural moisture

Invigorating fresh scent
Cons
The last piece of the deodorant sometimes breaks and falls out of the base.
Want some more suggestions? Check out this extensive list with some of the best smelling men deodorants.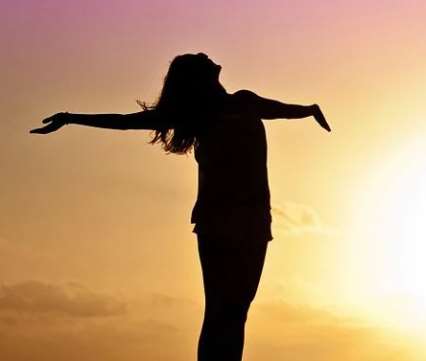 Ana Miller is a creative writer. Her topics of interest and expertise range from psychology to all sorts of disciplines such as science and news.