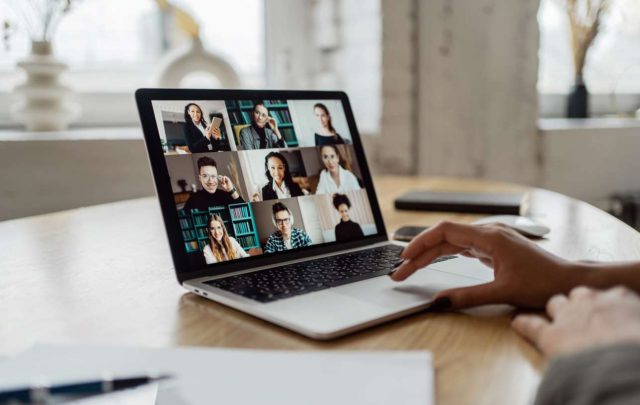 Instead of convening face-to-face, a collective of individuals may opt to assemble remotely through a webinar. These tools have a diverse range of applications, which include but are not limited to job fairs, forums, networking events, and training sessions. Could you please specify the benefits of virtual events?
This article will provide information regarding what are webinars and its several benefits. Webinar attendees can conveniently engage with their preferred businesses and colleagues while remaining in the comfort of their homes, offices, or local coffee shops through the utilization of chat and video conferencing software.
A successful webinar can be achieved without the need for a complex setup or advanced technology. Please refer to the following article where we elaborate on the benefits of virtual conferences.
Webinars are online meetings that allow people from different locations to interact in real-time with one another. Webinars allow businesses and organizations to reach their target audience and have meaningful conversations with them without having to travel to meet in person.
Webinars are beneficial for businesses and people because of their many uses and benefits.
Here are seven major advantages:
Economical
When compared to more traditional forms of communication such as conferences or seminars, webinars provide a significant cost savings advantage that makes them an attractive alternative. Webinars are a convenient and economical alternative to traditional in-person events since they do not need attendees to incur the price of travel, venue rental, food, or any of the other associated fees. This makes it possible for businesses to broaden their appeal to a greater number of people without significantly increasing the costs associated with hosting an event.
Time-efficient
Not only are webinars economical, but they also make excellent use of participants' time. Because these sessions are being held online, anyone from all over the world may join from the comfort of their own homes at any time that is convenient for them. As a consequence of this, businesses no longer need to commit a considerable amount of work to the management of their logistics or the coordination of their schedules. Instead, they can now focus their time and resources on the creation of appealing content and the dissemination of that material to their target population.
Scalable"
Webinars also have the added benefit of being easy to scale up. Presentations to groups as small as 10 people or as large as thousands may all be easily accommodated via webinar technology. Scalability makes these products attractive for companies looking to expand their customer base but limited by current infrastructure.
Enhancement of Engagement
Webinars provide a heightened level of engagement in comparison to conventional modes of communication. This practice promotes a feeling of camaraderie and motivates attendees to inquire, offer input, and interact more extensively with the material being showcased.
Lead Generation.
In recent years, websites have gained popularity as a valuable tool for businesses, offering various advantages for both the presenter and attendees. Webinars are a highly effective lead-generation tool that enables businesses to gather valuable information about their target audience. Requiring participants to register before attending a webinar enables businesses to collect valuable information such as email addresses and job titles. This data can be utilized to develop focused marketing campaigns or follow-up communications with attendees.
Versatility
Webinars offer significant benefits due to their versatility. Webinars may be used for a wide range of objectives, from showcasing products to providing training to presenting thought leadership. Webinars' adaptability lets firms use them at any point in the sales process, with material tailored to each step. As an example, a business may organize a product demonstration webinar in the initial phase of the sales funnel to cultivate awareness and stimulate interest among prospective clients.
Accessible Recordings
Webinars provide easily accessible recordings that offer long-term value. Webinars that have been recorded can be made accessible for future viewing, thereby enabling individuals who were unable to attend the live session to still derive value from the information that was presented. This functionality proves to be highly beneficial for participants who were unable to attend the event owing to scheduling conflicts or discrepancies in time zones. Furthermore, enterprises have the option to utilize these recordings for in-house training objectives or market them as a component of a more comprehensive educational bundle.
Conclusion:
In general, webinars provide several advantages for enterprises seeking to enhance their communication tactics and broaden their audience. Webinars offer a wide range of benefits, including cost-effectiveness, increased engagement, scalability, and accessibility through recordings. Webinars have emerged as a crucial tool for contemporary enterprises. Webinars provide several benefits such as lead generation, flexibility, and easily accessible recordings, making them a highly effective method for engaging with audiences and achieving business objectives. With the ongoing evolution of technology, it is reasonable to anticipate that webinars will persist as a relevant and valuable tool for years to come.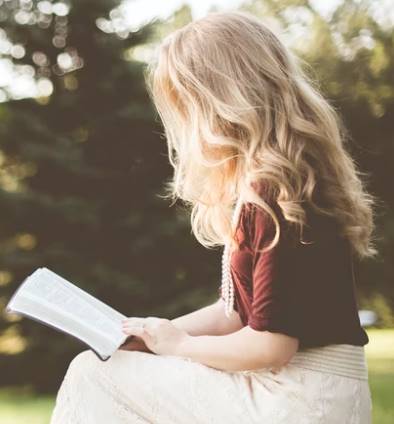 Speaks from heart, always too passionate and driven by emotions. Spins the words with kindness & sharpness, intriguing your ever-inscrutable minds.