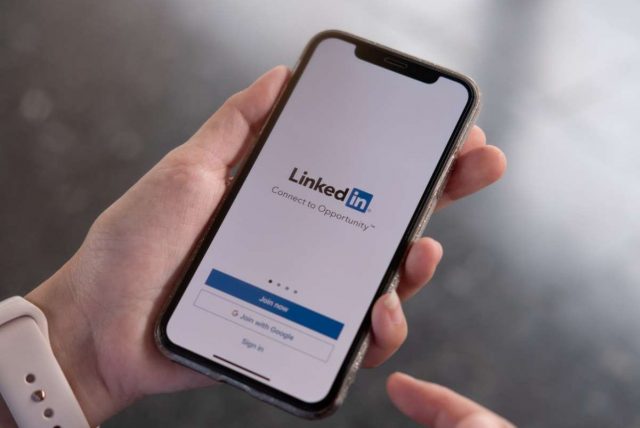 Almost 90% of American companies were employing social media marketing by 2017. It's a rising tide, and soon every business will promote itself on social media. There is a chance for companies to improve their brand awareness if they take advantage of it.
As of this writing, there are 5 billion active internet users across the globe. While some are getting entertainment on an online casino, others are on social media platforms connecting with families, and others are marketing their businesses on platforms like LinkedIn.
Since most users of LinkedIn are in the market for new professional contacts, it makes sense that B2B firms would put most of their efforts into the network. It's the finest place for companies to spread the word about their existence, network with other companies, and find potential customers.
Current LinkedIn Trends
LinkedIn is changing in the same way as all other social networking sites. Positive developments are taking place. Keeping an eye on LinkedIn trends will help you identify the best ways to capitalize on them to help your marketing efforts reach new heights.
Video Marketing
Even in 2019 it was projected that 80% of traffic online comes from video traffic. Videos are a great way to get people interested and can even help you generate leads. LinkedIn now offers templates for marketers to use in their campaigns. New video features allow viewers to view industry trends, which can help businesses improve their decision-making.
Marketing webinars are promoted through the use of video content. Webinars, when executed correctly, can be utilized to earn credibility among industry peers.
You can increase your audience's involvement in future events with a well-written summary. Using these, you may effectively communicate with your target demographic.
LinkedIn business pages now allow for the inclusion of "company values" video content. The more you can let people in on the company's culture, the more they'll be able to relate to you.
Videos Optimized for Mobile
This is the era of the mobile phone. There are more mobile feed viewers than desktop feed viewers among LinkedIn users. LinkedIn's efforts to appeal to the ever-expanding mobile audience emphasize optimizing videos for mobile viewing.
Most mobile video viewers turn off the sound while watching. Therefore you should make videos accessible in this way.
Square videos will improve user load by occupying less room on a mobile device than landscape videos.
Hashtags
Marketers are using hashtags on LinkedIn as a tool to increase exposure for their products. Hashtags are ideally suited for filtering and categorizing information on LinkedIn, where the audience size grows at an unprecedented rate.
Add hashtags to your content, profile, and videos for increased visibility. Hashtags can be used in two ways: first, to find conversations you can join, and second, to promote your business in comments. If you use hashtags that are relevant to your content, people will be able to locate you in online searches easily.
Join LinkedIn Groups
For greater participation, marketers are capitalizing on LinkedIn's current trends. Joining relevant groups on LinkedIn is an excellent first step. You can enter a maximum of 100 groups; to increase activity, join groups pertinent to your area of expertise.
Connecting with others helps you expand your professional network and acquire cutting-edge advertising techniques.
Leverage Your Employees' Connections
Employees' extensive networks on LinkedIn can be leveraged for advertising purposes. If you want to get the word out about your business, you might urge your staff to share promotional materials on their profiles.
Most businesses already use this strategy, and they've had positive results. Having employees act as brand advocates for the company increases engagement and generates high-quality leads.
Big Data
LinkedIn marketers leverage data for decision-making. With big data, you may learn valuable things about your LinkedIn audience, such as what they're looking for and how they behave.
By analyzing massive amounts of data, you may develop highly targeted campaigns.
Targeting
To attract new customers, LinkedIn businesses are rethinking their content marketing strategies. Targeting sophistication has grown as marketers have begun leveraging big data to personalize and modify their messages for each recipient. Because of this, the interaction feels more tailored to the individual.
LinkedIn's functionality has grown and improved over time. Marketers have been able to better engage with their target audiences due to the shift in fashion. Keeping an eye on LinkedIn trends can give you a leg up on the competition.
Driving Leads on LinkedIn
Optimize Your LinkedIn Profile
Making it simple for your target market to grasp your business's value proposition is crucial if you want to produce quality leads. Give specifics about your qualifications, experience, and why you should be chosen by filling out your profile. Clients can locate you quickly and easily if you do this and post a high-quality headline and photo.
A referral from a company or client you have worked with can only vouch for your professionalism and competence.
Stick In Your Audience Minds
For successful lead generation, you must consistently interact with your target audience. Maintaining your visibility requires daily content creation. Therefore, your company will come to mind when potential customers are looking for a product you sell.
Interact With Your Leads
It's time to start talking to potential customers by calling or sending them messages. Don't try to make a sale. Focus your efforts on connecting with potential customers and assisting them. Give customers access to relevant materials. Make your pitch after you've proven they're qualified leads.
Take Away
LinkedIn, when used properly, may do wonders for your company's success. Social media sites often update their interfaces and underlying algorithms to make users and advertisers happy. If you can keep up with the ever-evolving trends, you'll be ahead of the game.
You may get high-quality leads through video marketing, hashtags, referrals, and LinkedIn groups. You can use the above advice to expand your business's brand.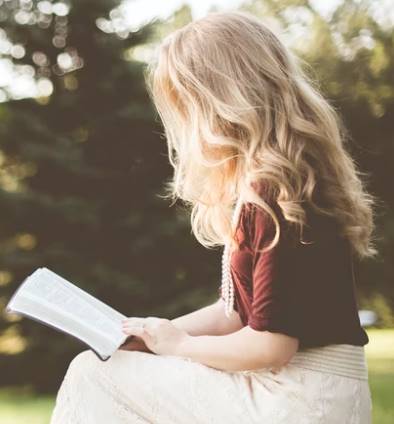 Speaks from heart, always too passionate and driven by emotions. Spins the words with kindness & sharpness, intriguing your ever-inscrutable minds.