When you encounter a website review of evaluation, it is always from a professional point of view. However, each website was designed with only one purpose – to serve the visitors. At the end of the day, it is the visitors who determine the quality of a platform and whether it is worth browsing.
Today, we are offering a review of Consumer Health Digest, but in a way that may be a bit different. We put ourselves in the role of a visitor of their website and considered relevant stuff and crucial factors in deciding whether it is worth visiting again.
Homepage Review – The First Things You Notice
Unless a link from another website brought you to a particular page, the chances are that you started your visit from the homepage of the Consumer Health Digest. The first thing that you notice is that the design is simple and navigation is extremely easy. This makes browsing more manageable for those that are not adept at using PCs and the internet, but simplicity is also modern these days in web design, so the creators took the right approach here.
The homepage lists several article categories that we will mention below and provides easy access to the latest articles and chosen health topics. At the top of the page, you have a search bar that enables you to look for particular information while the footer is filled with links to policies and additional information about the authors and the website itself.
Health Center
The first section we visited is the Health Center, which offers various articles on health topics. These articles are written from the perspective of experts. The goal was to gather knowledgeable and experienced people from various industries, such as doctors, nutritionists, psychologists, and fitness coaches, and let them give their insights on a particular topic.
You can choose between the health and wellness category, which offers various sections like dental health, bone health, depression, sex and love, joint pain, and so on, as well as a separate beauty and skincare category and an area completely focused on issues related to men's and women's health, such as prostate, menopause, and pregnancy. (1)
Finally, you can also check out the sections with frequently asked questions about some important health issues, such as sexual health, weight loss, and even wrinkle and lash care.
Health Conditions
The next area of the website offers detailed information on particular health conditions and diseases. We haven't counted, but we believe that there are more than a hundred in-depth articles on various topics. For the purpose of the review, we selected arthritis.
Once we opened the article, we realized that there are tons of information available on this condition. Apart from general information on causes, signs, symptoms, and risk factors, you can also read about various types of the disease, as well as how to prevent, diagnose, and treat it. In short, all relevant information is covered for each condition described and these articles are a real gem for those that want to educate on a particular health topic.
Health News
This section is quite interesting as it contains the latest news in the health industry. The writing and editing team follow all the latest research and events and write intriguing and relevant articles on various topics. You can read some new expert tips and tricks on how to boost your health, but you can also check some interesting statistics and findings of the scientists. The news articles are interesting and that is essential for this type of content.
Health Product Reviews
One of the most comprehensive section is the area with reviews on health supplements and other products. Just like the remainder of the website, the reviews are evidence-based and fact-checked so that the content offered to users has high value. Everything remains unbiased and no one can influence the quality and accuracy of the content published in the reviews.
Consumer Health Digest offers numerous different reviews, which is why they have an easy navigation menu specially designed for this section. Whether you are looking for a product alphabetically or by its intended purpose, you will probably be able to find the desired review or check out the best supplements and products in the area where you could use a health boost.
Not only they extensively cover a vast number of products, but the website ensures to explain the process of reviewing to the visitors, which supports the transparency of the entire platform and their unbiasedness.
Final Verdict
At the end of the day, the visitor can find great value in Consumer Health Digest. As you could see, there are plenty of useful articles, news, and reviews to read. New content is regularly published on the website, which is another reason why this platform is worth visiting regularly. We suggest heading there right away as we have no doubt that you will be thrilled with the quality of the website and soon become one of more than a million of people that visit the platform every month.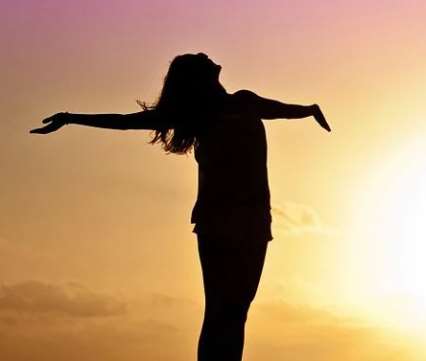 Ana Miller is a creative writer. Her topics of interest and expertise range from psychology to all sorts of disciplines such as science and news.