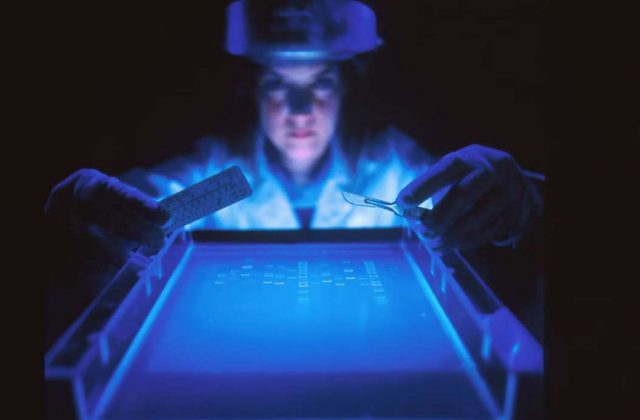 When a patient arrives at a hospital, the first step of any treatment process is an accurate diagnosis. Without this, doctors don't know what treatment path to follow, which medicine to prescribe, and how to deal with the patient. Running medical diagnosis exams falls upon a team of healthcare workers that specialize in certain technologies.
Both medical workers that focus on these individual technologies and the technologies themselves have seen great development in recent years. This field of medicine is fast becoming one of the most exciting aspects of medicine to be in.
Within this article, we'll explain what medical diagnostics is, why it's become so popular, how to get into this field and some of the main reasons why many people are moving towards this career.
Let's get right into it.
What Is Medical Diagnostics?
Medical diagnostics, sometimes abbreviated to MDx, is a field of medicine that specializes in conducting physical exams, combined with collecting a medical history in order to diagnose patients. Diagnosis is an essential step in the medical process, with earlier and more specific diagnoses allowing doctors to start the correct path of treatment earlier.
Considering the importance of an early diagnosis in fighting the severity of disease, this field has presented an exciting and useful new medical endeavor. Especially with the realization that widespread misuse of antibiotics is leading to an international resistance to antibiotics, making sure the right treatment plan is selected is a vital part of medicine.
The day-to-day routine of someone in medical diagnostics would see them talking with patients, discussing their medical history, running a range of different diagnostic tests, and coming to a conclusion about the right treatment path to go down.
This intellectual puzzle, mixing technology, medicine, and both critical and logical thinking, has seen a sharp rise in uptake, with students turning to specialize in this form of medicine.
Why Has This Career Become Popular?
The field of medical diagnostics has experienced a boom over the last few years. Due to the increasing availability of technology, the process of running tests and coming to more accurate medical diagnostic conclusions is much more effective. Similarly, due to the integration of medical technology into the system, healthcare practitioners are now able to get a full medical history on an e-chart, imported directly onto their closest device.
As the tools that a practitioner has at their disposal increase, this field of medicine has seen a boom in uptake and investment. Medical diagnostics can be split into two parts – the tests that are run, and the people that run them.
Speaking directly to the technology that lies behind the medical practitioners, is the fact that even investors are seeing the potential of this advanced form of medicine. By 2027, the Medical Devices Market is predicted to reach $625.3 billion USD.
This also extends to the people behind the diagnostics, with a range of diagnostic medical programs popping up across the States. A diagnostic medical program normally specializes in teaching students how to run a certain form of a diagnostic test, be it medical sonographers, cardiovascular technologists, or any other form of specialization.
An additional factor that's pulling people towards a career in medical diagnostics is that it represents an innovative confluence of breakthrough medical and technological industries. The combination of these fields in unique ways is what Lance Little, Managing Director of Roche Diagnostics, sees as a huge pull to the industry.
How Do You Get Into the Medical Diagnostics Industry?
Behind every diagnosis is an advanced process of running tests with state-of-the-art diagnostic technology. Although one may think that doctors would run all of these exams, this isn't actually the case.
The people that work within medical diagnostics canfocus specifically on a range of high-tech medical imaging equipment. For example, two typical pathways into medical diagnostics are a diagnostic medical sonography associate's degree or a radiologic technologist associate's degree.
Both of these degrees are becoming more popular in the U.S., with the job growth between 2019-2029 for these two fields being 17% and 7%, respectively. Both of these roles play a vital part in medical diagnostics, conducting tests on patients, and compiling reports.
After graduating from one of these programs, a student can either require further certification or a license, depending on the employer and state.
Why Should You Pursue a Career in Medical Diagnostics?
Much like all careers in the field of healthcare, medical diagnostics has a range of benefits that draw people to move into this industry. There are various benefits to getting a degree and further certification in medical diagnostics:
Help to save lives

Wide learning path

Stable career choice
Let's break these down further.
Help to Save Lives
You couldn't get through an article on jobs in the medical field without reading about the benefits for society on an individual level. People get sick every single day, meaning that there always needs to be medical health workers there to help them out.
By moving into a career within the medical diagnostics field, you'll be joining the forces of people that are working to keep society healthy. Not only is this a very selfless pathway to choose, but you'll also be able to know that you're actively making a difference. From saving lives to helping prop up medical diagnostics in the hospital you work in, you'll be able to see the positive change you're making in the world.
Wide Learning Path
Considering the vast number of different types of medical diagnostics, there are, you'll be able to choose a technology path that interests you. The ample scope of what you could learn when moving into this industry is perfect for those with a curious mind.
If you consider yourself to be a person who enjoys learning, then this career can be perfect for you. With the opportunity to select a speciality that appeals to you, you really can go into any field of medical knowledge within this career path.
Stable Career Choice
Not only is medical diagnostics an industry that's growing in demand, but it can offer impressive salaries. Especially if you go into one of the more sought-after medical technologies, like sonography or nuclear medicine, you'll be able to make upwards of $65,000 a year.
The median pay for a medical sonographer and cardiovascular technologist was $70,030 a year. Additionally, the job outlook between 2020-2030 is likely to increase by 14%, with more medical officers being needed in this role.
By selecting a career in medical diagnostics, you are likely to enjoy a great salary and a stable job in a field that's not going anywhere soon.
Final Thoughts
Medical Diagnostics is an exciting career with a stable outlook and a great starting salary. By opting to move into this field, you'll be helping diagnose people every single day, helping them to get the right treatment plans, and saving lives.
Not only is this a great career both financially and for job stability, but you have the opportunity to make an active difference – what could be better than that?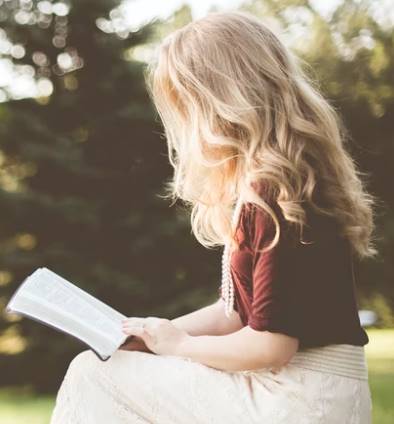 Speaks from heart, always too passionate and driven by emotions. Spins the words with kindness & sharpness, intriguing your ever-inscrutable minds.