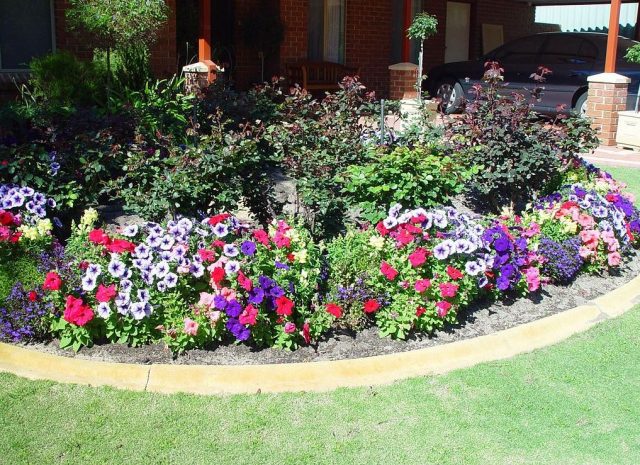 Growing flowers in your garden are fun! It is one of the most popular hobbies across the world to make a flower garden. Spending time in flower garden weeding out, watering the plants, making it more beautiful is nothing but exciting and enjoyable. A flower is a symbol of purity and love. Sending a flower bouquet to a person who is your enemy can turn into your friends. Yes, it is flowers that have the power to make things more beautiful.
To make a flower garden , you don't have to have a spacious yard as well. You can make a flower garden in front of your residence or back of it. A small space is also enough to make an eye-catchy flower garden if you wish. There are so many flower garden ideas out there for the beginners. Spending some time visiting your neighbors' yard, you can gather considerable ideas to start your garden. In your garden, you can grow a red rose, lily, sunflowers and other beautiful flowers you like.
With over 100 sizes, oblong and trough shapes, and more than half a dozen styles for our large rectangular planter boxes, you'll have plenty of options to choose from. These boxes look like real wood and can be painted to match your home or left white.
However, in this article, I am here to tell you about some easy but effective flower garden ideas you can implement to make a flower garden of your own in front or back of your house. Making a flower garden can keep you joyful and be a source of income as well.
Small space? Go for vertical gardening
Some gardeners think that little space is not suitable for making a flower garden. And, then, they stop their effort to go forward. But things are not something you are thinking. You have a small space in front of your house. Don't worry. Still, you can make a beautiful flower garden. As a gardener, you have already been familiar with the term 'vertical gardening.'
Vertical gardening is a way of producing or growing flowers vertically using planters in the garden. Planters like a https://www.thelocaltreeexperts.com/ are available out there in the market in both offline and online. You can choose them according to your needs. Alternatively, you can also use your used-bottles, cans, tires, and similar things to use them as flower beds.
Make raised flower beds in layers
To make a raised flower bed in your garden needs some easy steps to accomplish appropriately. Of them, you have to make sure there are no grasses or weeds in the selected area in your garden. Removal of herbs from the place can be done in two different ways. With a shovel or herbicides, you can remove weeds from the area to make it suitable for planting flower plants.
Then use good soil that has enough moisture and fertility to grow flowers. If the ground is not good enough, your entire effort to grow flowers will go astray. So, be careful when you are going to use soil for the flower beds.
Use different color flowers
If you have a spacious space for growing herbs in your backyard, you can segment it into different areas to produce different colors, types, and sizes of flowers. It will add some eye-catchy contrast in your garden. You can grow white roses in the selected plot of the garden, whereas you can plant only sunflowers in another piece of land in your garden.
When it is spring and time for the flowers to bloom fully, your garden will become the center of attraction to your guests, friends, and neighbors. Entering your garden, your mind will fill with joy and love. You can buy different color flower plants from a nearby flower shop or online. Online flower purchases will help you bring the right ones for your garden.
Colorful fencing around the garden
Fencing does not only protect naughty boys and animals from harming your garden but also enhances the beauty of your garden. If your garden has several segments, you can fence them separately. If not, you can fence the entire garden to protect the flowers from being damaged.
Paint the fence (fences) of your garden with several different colors to make it pop. Applying three different paint colors in the bottom, middle, and top of the fence can make it more beautiful than before.
Add a stone-walk way
In the middle of your garden or at the edge of your garden, you can add side-walk using colorful stones. Make sure you place these stones a little bit far from the flower plants. Flower plants are not so strong to endure the weight of these stones.
Not only that, but you can also use bricks to make the side-walk in your garden to make it more delightful. This side-walk will allow you to walk around the garden too.
Final Verdict
Ideas to make a flower garden are endless. Among them, through this article, I have shared some stunning designs you can go for as a gardener, especially if you are a beginner. But you have to concentrate your flower plants mostly, not on the beauty of your garden only. I hope and believe that the ideas mentioned earlier in this definite article will help you make a gorgeous flower garden.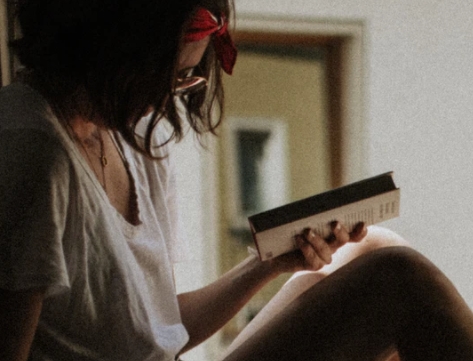 A professional writer with over a decade of incessant writing skills. Her topics of interest and expertise range from health, nutrition and psychology.