Allergies like running nose, watery eyes itchy, coughing, and sneezing are really common especially when it comes to seasonal changes. Allergies are typical hypersensitive immune responses to foreign substances which somehow come in contact with our skin. These are often minimal, however, sometimes they can be the real pain.
DUST MITES ALERT!
Dust mites reside in every corner of your place, especially making themselves a room in your bedding, carpets, and floors. Since these are so small, they can't be identified with naked eyes and are hence often mistaken with the other allergy-causing sources. To avoid the same, people tend to reconsider safe comforter options and more cleanliness alongside. However, for people who are more prone to allergies, getting comfortable in bed is a constant struggle for them. (1)
SOLUTION: HEALTHY COMFORTERS
The dust mites are more likely to reside in your comforters and pillows. While traditional down comforters might fail to provide warmth and comfort, there are various hypoallergenic comforters available in the market to protect your skin from dust mites, mildew, and other common allergens.
How to choose the Right Comforter for you?
Due to our stubbornness, we often end up sacrificing the quality and comfort to eliminate allergens. Here's what you should always keep in mind before making your choice for a comforter.
Well-done research on Fabric
Hypoallergenic and non-hypoallergenic comforters are weaved of different types of fabrics. The most common ones include wool, down and silk. Unless you aren't sure of what you need and what you're exactly buying, don't rush it. Moreover, waterproof comforters provide an extra protection layer for mildew. So, you need to be clever while choosing the right polyester for the job.
Washable and Durable
The most common practice of eradication of mites is to wash comforters over and over again. In such a scenario, a poorly manufactured comforter will only make it worse by getting easily ripped, and filling, falling out.
The Physical Touch
We might be living in the era of online shopping gone viral, but buying a comforter without having felt the fabric beforehand isn't a great idea. Although, you might rely on customer reviews, but touching and feeling the fabric will let you know which one you fall in love with.
The Temperature
The choice of your perfect comforter should be dependent on what climate area you live in. Since the weight and fill power determines the characteristics of a comforter and its suitable usage, you should consider it well before buying one.
MUCH NEEDED ENCLOSURE: DUVET COVERS
Adding another layer of security is never a bad idea. Especially when the enemies are those microscopic mites who eat your skin cells, it becomes a necessity to protect the health of your family. Duvet covers are a potential way to add that one extra layer of protection. These Dust mites' proof covers go with comforters, pillows, and mattresses.
We suggest looking for duvets with zippers instead of buttons, and with a tight weave. The tighter the weave, the better the protection it offers against all potential allergens. You would need to wash these covers more often than that of the comforters to avoid any sort of irritation.
What if it's not the Dust Mites, but you actually have a feather allergy?
Chances are it's not the dust mites or bed bugs causing the pain, but you actually have a feather allergy. In that scenario, to get the warmth of down without having bothered by irritating symptoms, consider down alternative comforters.
Down alternative comfortable are mostly alike with the regular comforters except for the fact that they are extra fluffy, and warm, and are manufactured of some synthetic materials.
If you don't wish to go with synthetic polyesters, silk comforters are your savage. They are naturally hypoallergenic and won't trigger any allergies like the previous ones.
CONCLUSION
Having said it all, we would sum up with one genuine statement. Allergens just don't only live in the bedroom, and it isn't that hypoallergenic comforters alone will do the job for you.
You deserve a good, comfortable and healthy night's sleep. Therefore instead of rushing into hypoallergenic comforter purchase, make your own choice of a healthy comforter alongside mattresses, pillows, and covers according to your needs.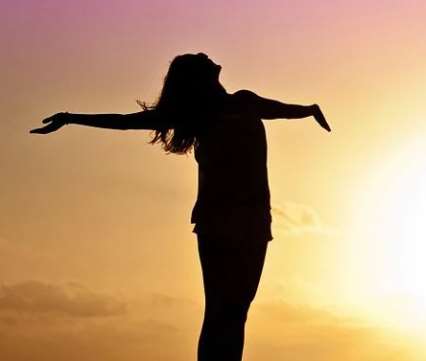 Ana Miller is a creative writer. Her topics of interest and expertise range from psychology to all sorts of disciplines such as science and news.