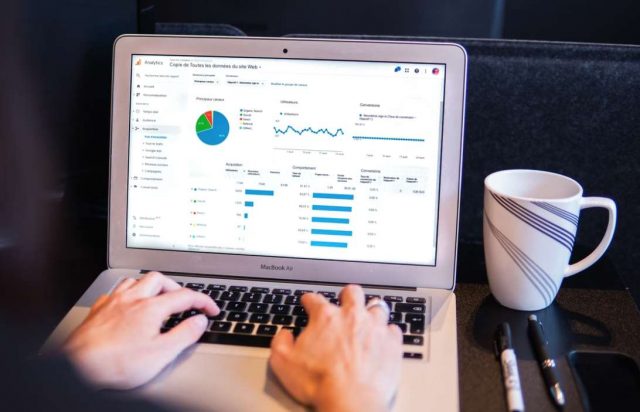 How do automated ads work?
Automated ad generation is now a reality thanks to machine learning and artificial intelligence. It is already available on several platforms, including Facebook, Google, and Bing. The question, "Should we use it?" is frequently posed.
Simply put, it all comes down to what you're looking for. This article explains ad automation, the current state of its operation, and the factors to consider.
What are automated ads

?
You can use automated ad generation when using Facebook Advertising, Google Ads, or Bing Ads. This is a service that uses machine learning and artificial intelligence to build and show ads with minimal content input. The primary goal of automated ads is to persuade your target audience to take action.
How Do Automated Ads Work?
That would depend on the platform of the ads itself. Amongst hundreds of popular ads, we are often recommended to use FB ads and Google ads. Here are how the two different things work.
FB Ads
Facebook is one of the most popular online advertising platforms. Facebook is the largest social media network, with over two billion monthly active users.
Facebook, one of the world's most popular advertising platforms, serves a variety of functions. Due to the variety of ad formats and extensive targeting capabilities, advertising on Facebook can be difficult. Setting up a Facebook campaign can take hours, let alone monitoring and fine-tuning it as data comes in.
By defining your objectives, you can use automated ads on Facebook to create a customized advertising campaign for your business. The system automatically generates advertisements, saving the advertiser time.
Facebook automated ads allow you to combine page content (such as photographs from organic posts) with existing Ad Manager audiences. Facebook's automated advertising systems improve over time and make suggestions on how to improve performance.
The primary distinction between automated Facebook advertisements and boosted posts is that automated advertisements are designed to target people who are most likely to perform the desired action. Promoted posts, on the other hand, are great for generating interaction but not so great for generating conversions or leads. Facebook's automated advertising is also designed to run for long periods of time in order to continuously refine and improve ad performance.
Google Ads
Google AdWords (recently rebranded Google Ads) has a lot to offer as a pioneer in the field of advertising automation and optimization. They are constantly releasing new solutions to assist businesses in automating their PPC and display advertising campaigns. The majority of decisions should be made by PPC managers, but internal Google Ads automation can help you find new targeting options, improve ad effectiveness, and optimize bid strategies. Google Adwords introduced a number of new automation options in 2019, including the following:
RSAs are a game-changing innovation in the world of automation. Google Ads first appeared in 2018. At the moment, only a few countries have access to them. Their utility and significance are expected to grow in 2019.
RSAs are similar to it when it comes to message optimization. Each ad's headlines and descriptions can be as long or as short as desired. Google can automatically analyze up to 15 headlines and four descriptions for each ad. They can use this method to find information that matches their search query.
Smart Campaigns are the default campaign type for new Google Ads customers. Small local businesses can use them to improve their marketing efforts.
You choose the ad's copy and budget, and Google assists you in focusing on the right audience. When customers in your specified geographic area type in relevant terms, intelligent advertising occurs. They may also appear for anyone conducting a search for your company or location. By deactivating the Smart Campaign default setting, advertisers can choose which campaign components to automate.
Smart Campaigns currently automates targeting and bid management. Landing page creation will be automated in the future using Google My Business data. This is an excellent choice for businesses that do not have their own custom landing pages.
Goal-optimized Shopping Google Ads introduced campaigns in 2018. Advertisers save time on campaign management and optimization with this new campaign type. Set a goal for your marketing campaign, and Google will assist you in achieving it. Because Google can predict the most relevant search queries, your products can benefit from its automation and machine learning capabilities. Your ads will appear on the Google display network, YouTube, and Gmail.
Their algorithms take into account a product's qualities, the time of day, the browser being used, and location. Shopping Campaigns with specific goals, on the other hand, can make decisions that PPC managers cannot.
Automated Bidding has been the most important tool in AdWords automation since its inception. As a result, daily practitioners are unable to manually set a cost per click limit for each specific keyword. The maximum cost per click can be optimized using automated bidding based on a variety of objectives.
Steps to make Googles Display Ads
In Google Display ads, it is quite easy to get the Google Display Ad campaign ready.
First things first, you will need to log in to your Google Ads Account.
Then, select your account.
Go to your Google Ad Campaigns and created a new campaign.
Select your goals. There are some general guidelines provided by Google to ease you to design your display ads campaign. Here are the best performing goals:
Product and Brand Consideration
Website Traffic
Brand Awareness
Sales
Leads
You could choose either one of them to maximize the outputs of your Google Ads campaign. The app promotion Campaigns and Custom Campaigns will depend on your specific business milestones and goals.
Then in the next step, you will need to optimize your campaign settings from choosing a campaign name, choosing languages, selecting the location of your campaign, and so on.
The next thing to do is to create an ad group for your display ad.
And then, you will want to create your Google Display Ad and proceed.
Should You Use Automated Ads?
Google Ads is an excellent way to acquire new clients while also making money. If you know how to utilize Google Ads automation tools, it's a lot easier than you may imagine. It is preferable to concentrate on automation features that will increase your ROI and allow you to reclaim one of life's most important commodities: time.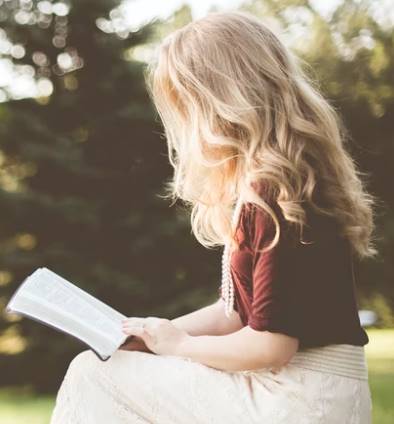 Speaks from heart, always too passionate and driven by emotions. Spins the words with kindness & sharpness, intriguing your ever-inscrutable minds.