Salesforce is a cloud-based software company that provides customer relationship management software and applications for sales, e-commerce, analytics, and customer service. Testing is a crucial aspect of Salesforce because of its three mandatory updates every year and other modifications. There are two ways of testing Salesforce: manual testing and automation testing. However, the future of automation testing Salesforce testing depends on AI-powered and no-code testing solutions that empower organizations to minimize their technical challenges. The no-code testing tools allow testers to transform the testing intent into testing artifacts without the need for traditional techniques to know how to write or edit the code.
Why No-Code Test Automation Is Beneficial for the Salesforce Platform
Participation of Important Stakeholders
The no-code platform permits all employees from technical and non-technical backgrounds to participate in the process of testing. This ensures that all the important stakeholders can take part in the testing process and release the technical resources for other crucial tasks.
Quick Deployment
There are many tools available, like Selenium for automation testing Salesforce but they require a lot of time to generate the test scripts. The use of no-code test automation can accelerate the Salesforce innovation by reducing the effort and time required to test and validate updates or new features. Due to all this, the Salesforce applications can be deployed in a faster manner.
Cost-Efficient
The programming and testing tools are undoubtedly expensive and require a significant amount of time for the creation and execution of test scripts. Through the no-code test automation tool, automated tests can be quickly and easily created and executed. Apart from this, the no-code tools encompass the features, like drag-and-drop functionality, and visual interface, making it easier for non-technical users to participate in the testing process.
Compatibility With Other Methodology
The no-code platform can be easily integrated with agile development methodologies. For instance, the business can easily integrate its Salesforce CRM with other agile development methodologies.
Standard Software Delivery
In a no-code test automation platform, the non-technical staff can also create and understand the test scripts. Due to this, collaboration can be maintained with different teams in a business.
How to Choose the Right No-code Test Automation Platform for Salesforce?
When choosing the no-code test automation platform, there are several factors to consider. However, some key factors can't be ignored:-
Salesforce Compatibility
Always check whichever platform you are choosing, is compatible with the existing functionality of Salesforce, and can automate the features that you use.
Easy to Use
Go with a platform that is easy to use and does not require the need of coding and programming skills. It will allow us to create and execute the test cases quickly and efficiently.
Flexibility
Check out whether the platform is flexible enough for the creation of custom test cases and workflows that can meet user or business requirements.
Integration Capability
Check whether the no-code-based platform can be integrated with other systems. For instance, if a business is using project management tools, then the integration of no-code test automation tools help streamline the process of testing and enhance the synchronization between the teams.
Analytics and Reporting
Choose a platform that can provide detailed reports on test results, such as test coverage, pass/fail rate, and test execution time. Apart from this, make sure that the platform is providing adequate resources to help in tough times.
Upgrade your Salesforce Platform with Opkey!
Opkey is a well-known no-code test automation platform. It can immediately identify the legacy tests and can convert them into automated scripts.

The AI-powered test automation engine for Salesforce quickly builds modular tests that are reusable and require less maintenance effort.

Its predictive autonomous testing engine accelerates Salesforce testing by three to five times as compared to other automation tools

It sustains the automated Salesforce testing program with the help of new-age technologies like artificial intelligence. Moreover, it helps auto-generate reports and collaborate within different departments. Opkey sustains over 14 packaged applications and 150 technologies that help automate single application and cross-app tests without coding.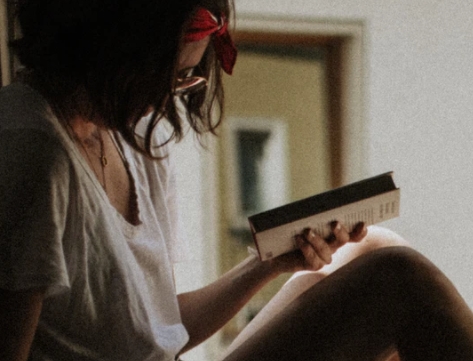 A professional writer with over a decade of incessant writing skills. Her topics of interest and expertise range from health, nutrition and psychology.