Who would have predicted that the World Wireless System proposed by Nikola Tesla would become today's internet with more than four billion users? It's most likely the same reason that most people say print is dead. Well, print is much alive, and as Helloprint UK asserts, it still plays an integral role in different industries particularly in the world of advertising and marketing. (1)
Nowadays, you can order rollup banners online where different vendors offer options to customize the banner design and get it delivered to your business. Here are tips to get an excellent roller banner that can serve as a reliable marketing tool for your business.
1. Customize it
A roll-up banner remains to be a practical marketing tool and has proven its efficiency for decades. It's an instrument that addresses existing clients and prospects on varying occasions and different places. Depending on the specific message you intend to pass, you can have a custom-designed roller banner. Professional banner designers know the important elements of a roller banner that make it more effective and a better marketing tool.
2. Pass a clear message
Ensure your roll-up banner delivers a clear, powerful message. You can get your company slogan or a catchy phrase for a special occasion printed on the roller banner. Ensure the slogan or phrase can be read and understood within less than three seconds. It should be attention-grabbing and captivate readers' attention and compel them to find out more about your brand.
Having too much information makes your roller banner seem 'too busy' and confuses your target audience – the readers can't easily understand what your business wants to communicate.
3. Use elements that differentiate your brand from competitors
During business events such as trade shows, visitors can be overwhelmed with countless companies offering the same service or product and fighting for their attention. These companies might appear the same from a distance. That's the reason you should ensure your roller banner has elements that differentiate it from your competitors.
For instance, you can indicate affordable prices, free shipping, unique products, and other aspects that create a 'unique appearance' of your company. While doing so, don't clutter your banner.
4. Use simple but strong designs
Whatever the banner design you choose, ensure that you pass a clear message. It's fun and tempting to create a design using different colours, patterns, fonts, and images. Often, few elements will be better when it comes to ensuring your banner isn't 'overcrowded.'
5. Company details are a bonus
You can include essential information about your company such as contact details or official website on the roll-up banner. In case someone takes a picture of the banner or simply picks the contact details, the chances are that they can contact you in the future. Besides, providing your company website on the banner presents your prospects an opportunity to learn more about you even in the comfort of their homes.
Roll-up banners are a cost-effective tool in any business's marketing arsenal. When used correctly, they can help you achieve your marketing objectives.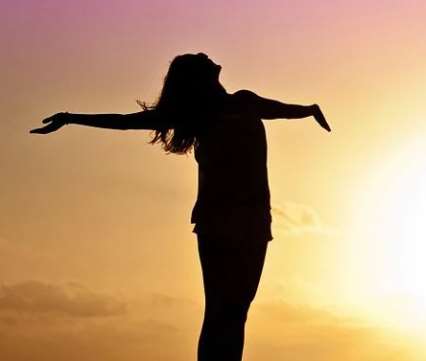 Ana Miller is a creative writer. Her topics of interest and expertise range from psychology to all sorts of disciplines such as science and news.