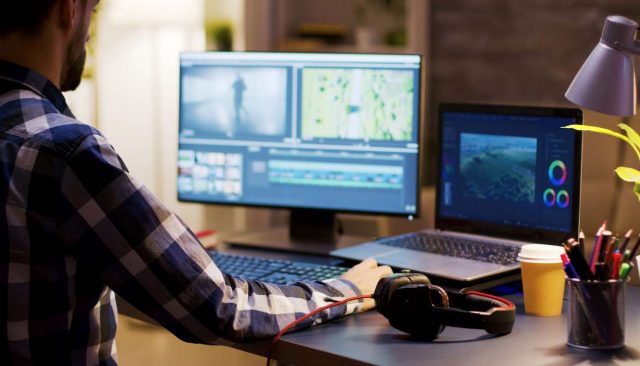 In the digital marketing environment, YouTube and video content in general continue to play an increasingly important role. Quality video material is well worth the effort, but it's also vital to understand the many strategies that may be utilised to optimise and maximise the value of these films. This assists you to increase engagement on YouTube and get more views on videos.
Incorporating chapters to YouTube videos is an optimization technique that may help you update your films and make them more user-friendly for your viewers while also increasing their chances of being noticed.
Another element of changing content is how producers are increasingly producing lengthier films that cover a variety of subjects. As a result, it might be time consuming to click on a fifteen-minute movie in order to access just one part. As a result, producers have begun to include timestamps in the description for the various portions of the movie. You may jump to that exact instant with a single click.
Chapters in YouTube Videos: How to Add Them
It's simple to add chapters. Simply follow the instructions below:
The very first thing is to just watch your video and note when a new segment begins
For chapters to function, remember that your timestamps must begin with 0:00. If your video is longer than 10 minutes, you'll need to modify the timestamps from 0:00 to 00:00
Include the timestamps in the video description when uploading it to provide viewers a sort of table of contents. It's standard to include a "Timestamps" or "Chapters" heading in the description to provide structure and explanation for why these timestamps are included
Adding chapters to any YouTube video on your channel is as easy as following these simple steps. Putting chapters to your video is really simple and straightforward. It's a great choice for a film that's long or covers a lot of ground. You may make notes on certain subjects or timestamps using chapters. This practice will increase engagement on YouTube further resulting and assisting you to get more views on videos.
YouTube Video Chapters' Advantages
Both creators and viewers benefit from YouTube chapters. These clickable chapters can be added to the progress bar. This allows a viewer to easily skip and scrub through a video, skipping to the portions they wish to see.
This function comes in handy while watching videos that are extremely long. The viewer may revisit previously seen chapters or jump to other chapters in the video by using chapters to split the videos into significant segments. For improved navigation and interaction, YouTube chapters have just been added to this platform.
There are a few major advantages of adding chapters to your YouTube videos. The first is that making it easier and faster to access information inside a video improves the user experience. The second advantage is that it will assist your video appear higher in search results.
Enhanced Exposure
Not only may YouTube chapters help videos appear higher in search results, but it's also possible that chapters have an impact on the videos Google shows in its search results, including highlighted snippets.
If you're familiar with the Google algorithm, you're probably aware that it's updated on a regular basis to make it easier for users to discover the information they're looking for. When you add chapters to your video, Google will show them more frequently when someone searches for them, which includes adding your films to its highlighted snippets.
When you're adding chapters, make sure they're labeled correctly with the right keywords and that they're clear and descriptive. When someone uses Google to search for anything, YouTube videos are frequently shown as Google snippets. By including a chapter, Google will be able to better grasp the material, resulting in increased search traffic for your videos. (1)
User Experience Improvements
YouTube chapters, like Google's search engine algorithm, seek to assist viewers to discover precisely what they're searching for in as few steps as possible. It's really powerful to provide viewers the option to quickly locate and skip to certain portions of material inside a video.
Chapters can make a video considerably more user-friendly by allowing you to skip right to your favorite song in an hour-long concert video or by allowing you to discover the exact step you're having trouble with in a tire-changing lesson. When videos include chapters, viewers don't have to watch the full film or try to discover a certain piece of information by scrubbing through the progress bar.
On YouTube, when should I add chapters and when should I not?
The answer is no to the question of whether all YouTube videos should include chapters. There will be no need for chapters in a four-minute video since they will be confusing. Consider whether you'd want your viewers to watch for a shorter period of time. The retention of the audience is also something to consider.
Adding chapters to long movies is a wonderful concept, but before you jump in and start adding chapters, you need to know if it will assist you and if it should be done in your specific situation. Adding chapters to a film about education, science and technology, how-to, news and politics, Q&A, and other such topics would undoubtedly assist. You'll let your viewers revisit a portion of the video they loved the best over and over again with these types of videos.
If you're uploading music, entertainment, comedy, or film and animation films, however, we don't advocate adding chapters because it will shorten the viewing duration.
Final Words
Using YouTube to create videos is critical to your video marketing and content marketing initiatives. And growing a healthy YouTube following entails much more than just uploading videos.
You'll receive a lot more views for your video if Google picks up your video chapters, both from YouTube Search and Google Search. Someone looking for the specific keyword term you included in your video chapter, for example, will be directed directly to that area of the video. As a consequence, your video will have a better chance of being discovered on YouTube Search and Google Search.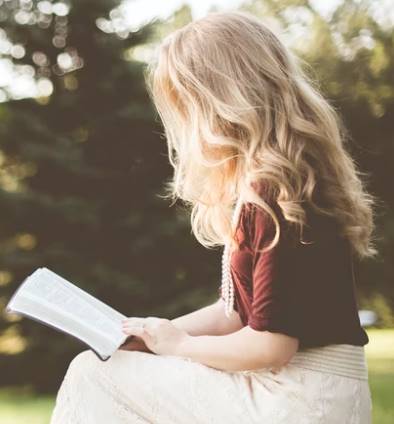 Speaks from heart, always too passionate and driven by emotions. Spins the words with kindness & sharpness, intriguing your ever-inscrutable minds.