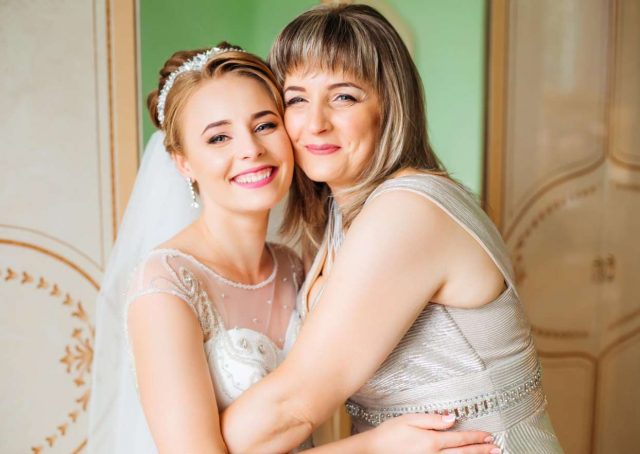 A wedding day is a significant event for the bride, the groom, and their families. You have a big part to perform in this happy occasion as the bride's mother. Your presence and appearance are important, and with the right accessories, you may add refinement and elegance to your entire appearance. However, with the abundance of possibilities, choosing the appropriate accessories might be difficult. We'll walk you through the process of selecting accessories for the mother of the bride in this post so you may shine on your daughter's big day alongside her.
I. The Dress Code and Theme
Understanding the dress code and wedding theme is the first step in selecting accessories for the mother of the bride. The dress code and theme will determine the type and tone of your accessories, whether it is a formal black-tie occasion, a rustic outdoor wedding, or a vacation beach wedding. Take a look at plus size mother of the bride dresses and select the one that suits your personality. Pay heed to whatever instructions the couple may have given you, and make sure your accessories fit the occasion's general theme.
II. Complement the Bride's Style
While it's necessary for the bride's mother to stand out, it's also important to match the bride's sense of style. Your daughter's wedding gown should be accentuated rather than diminished by the accessories you select. Selecting accessories that complement her dress's neckline, fabric, and decorations is important. For instance, if the bride's gown has elaborate lacework, elegant options can include pearl earrings or a lace shawl.
III. Harmonize with the Color Scheme
Harmonizing with the color scheme of the wedding is another important consideration when selecting accessories for the mother of the bride. Pay attention to how the bridesmaid gowns, flowers, and wedding decor all employ primary colors. Choose accessories that go well with these colors, either by picking pieces from the same color family or by choosing neutral hues that will blend in well with the rest of the color scheme. Consider wearing rose gold jewelry or a handbag in a complimentary blush tone, for instance, if the color palette is dominated by blush and gold hues. (1)
IV. Strike a Balance between Statement and Subtlety
Choosing accessories for the mother of the bride requires striking the ideal balance between being bold and remaining understated. You should pick accessories that give a touch of glitz without dominating your entire appearance. If you choose a strong statement necklace, for instance, wear it with subtle earrings and a straightforward bracelet. Instead, to establish a pleasing balance, combine delicate jewelry like a necklace or bracelet with eye-catching chandelier earrings.
V. Consider the Practicality
Even if paying attention to aesthetics is vital, the usefulness of your accessories should also be taken into account. Keep in mind that you will be attending a variety of activities and will need to be able to move about easily all day. Select items that are both aesthetically pleasing and useful. Choose footwear that is both stylish and comfortable so you can dance and stroll with ease. Make sure your purse or clutch is the right size to accommodate all of your necessities without being overly large.
VI. Personalize Your Accessories
A great approach to inject some personality into your entire outfit is to select accessories that represent your unique tastes and style. Think about include heritage or emotional things that have unique importance to you. This can be a priceless jewelry that has been handed down through the centuries or a mother-made brooch. Personalizing your accessories gives your outfit a distinctively you feel while also adding sentimental worth.
VII. Seek Professional Advice
Don't be afraid to ask for help if you are confused or uncertain about choosing the appropriate accessories. For the mother of the bride, several wedding shops and boutiques provide individualized consultations and styling services. These professionals can help you choose the right accessories by considering your dress, your personal taste, and the wedding's overall concept. To make sure you choose the greatest selections for your big day, they have the knowledge and experience to propose alternatives you may not have thought about.
VIII. Experiment and Try Different Options
It's crucial to explore and try many possibilities before settling on your accessories. Don't be scared to experiment with different looks and combos and push yourself beyond of your comfort zone. Visit accessory shops, try on several items, and evaluate how they match your outfit. You may experiment to observe firsthand how various accessories can either improve or detract from your overall appearance. Additionally, you have the chance to come across uncommon pairings that can pleasantly surprise you.
IX. Balance the Proportions
It's important to take your outfit's dimensions into account when selecting accessories. To avoid overpowering your appearance with bulky or intricately detailed accessories, choose more delicate and streamlined options. If your dress is plain and subtle, on the other hand, you might want to think about bolder, more striking accessories to add interest and enhance your ensemble. By balancing the proportions, you can make sure that every component of your costume blends seamlessly.
X. Pay Attention to Hairstyle and Makeup
The mother of the bride can accessories with items other than jewelry and purses. Additionally, important factors in boosting your overall appearance are your hair and cosmetics choices. To seem put together and professional, match your accessories to your chosen hair and makeup look. For instance, if you choose an up do, think about wearing striking earrings to make your face stand out. A delicate hair accessory or comb may lend a touch of class to down styles.
XI. Don't Forget About Comfort
Comfort should always be prioritized before style and aesthetics. Keep in mind that you'll be wearing your accessories during the ceremony and celebration. Select items that are easy to wear and won't irritate or discomfort anyone. For instance, choose lighter choices or think about wearing studs if you are sensitive to hefty earrings. By putting your comfort first, you can enjoy the day to the fullest without any unneeded interruptions.
XII. Coordinate with Other Family Members
It's recommended matching your accessories with other family members, such the bridesmaids or the mother of the groom, to create a uniform and coherent style. You don't have to match every item, but you may pick pieces that go well together. Color patterns, jewelry designs that are comparable, or even similar accessory items may all help to accomplish this harmony. Working together with other family members elevates the overall wedding aesthetics and creates a sense of visual balance.
Conclusion
Choosing the appropriate accessories is an essential aspect of getting ready for your daughter's wedding as the bride's mother. You can choose accessories that enhance your outfit and coordinate with other family members by understanding the dress code and theme, enhancing the bride's style, harmonizing with the color scheme, striking a balance between statement and subtlety, taking into account practicality, personalizing your accessories, seeking professional advice, experimenting with different options, balancing proportions, paying attention to hair and makeup, balancing proportions, balancing proportions, and balancing proportions. Always keep in mind that your accessories should not only improve your look but also showcase your own sense of style and commemorate the joy and love of the event. (2)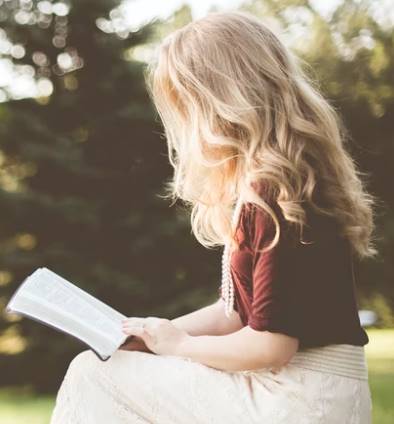 Speaks from heart, always too passionate and driven by emotions. Spins the words with kindness & sharpness, intriguing your ever-inscrutable minds.