If you're lucky, the workplace is much more than a place to just clock in and out every day. It can be a place of friendship, personal growth, and health. If you are an employer or employee looking to cultivate health and wellness in your workplace, look no further! Here, we'll provide some simple ways to foster physical, mental, and emotional health, right at work.
Get People Moving
According to The Mayo Clinic, those who sit at a desk for eight or more hours a day with no physical activity "have a risk of death similar to the risks of dying posed by obesity and smoking." From our commutes to our desks at our meetings, we are becoming a truly sedentary culture and not only is this bad for our physical health, but it's also bad for our brains, too! But it's not all bad news. The same study that showed the effects of sitting all day also shared that "60 to 75 minutes of moderately intense physical activity a day countered the effects of too much sitting."
Employers need to do their part to encourage their employees to be a little more active in their day. We don't all have to be physical trainers, but making small changes can make a big difference. For example, encourage walking meetings when attendees don't need their computers in front of them to get extra steps in. Or, create a simple fitness challenge and reward the winners. This could be as simple as drinking 64 ounces of water a day, doing a 1-minute plank every day, or doing the squat challenge. This little bit of movement (and competition) will help foster a culture of health and well-being in the workplace.
Provide Stress Relief
Work can get stressful, there's no way around it. Workplaces that don't provide any option for healthy stress relief may make it more likely that their employees end up with drug and alcohol addiction to help numb their stresses.
Instead, provide options that can help your employees relax and unwind. This could include an in-office gym, guided meditation sessions, or an on-site therapist. There are many natural and holistic ways to relieve stress that don't involve drugs or alcohol.
Provide Healthy Snacks
Just as providing natural stress relief options, it's important to provide healthy snack choices to cultivate a culture of health. Sure, the occasional bag of chips is fine, but also provide some healthy protein bars, veggies and fruit, nuts, and other healthy choices.
Sure, the occasional bag of chips is fine, but also provide some healthy protein bars, veggies and fruit, nuts, and other healthy choices. Consider working with an office snack delivery service to make healthy choices are available every day
Work Hard, Play Hard
Even the hardest working employees enjoy taking a break once in a while! Studies show that taking a break regularly helps your body and mind reset and this "work hard, play hard" mentality will help make your workplace happier and healthier. Here are a few fun ideas to get people out of the office and socializing with others:
Plan a scavenger hunt around town and make the teams random so employees get to know new people

Have a BBQ at a nearby park with games like Corn Hole or Ladder Golf

Do a team-building ropes course, where employees have to help each other overcome obstacles

Book an escape room adventure and see which team can escape first!
Getting out of the office and getting to know your coworkers on a more personal level helps everyone feel happier. This leads to a culture of health and wellness.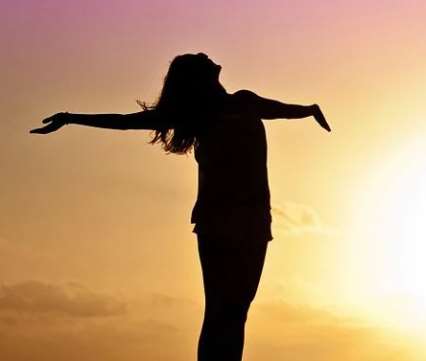 Ana Miller is a creative writer. Her topics of interest and expertise range from psychology to all sorts of disciplines such as science and news.