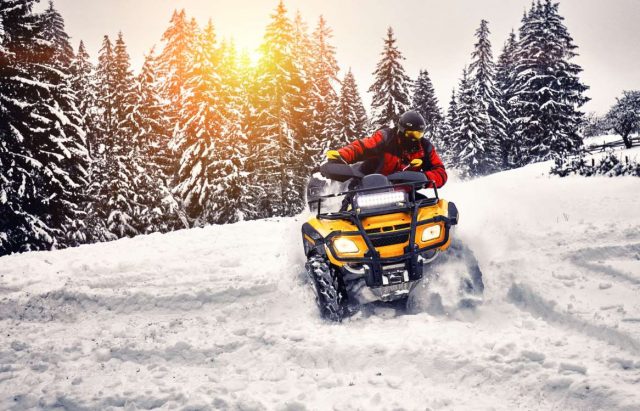 Buying the right accessories for your new ATV or UTV is as important as buying the vehicle itself. Especially when it comes to ATV storage boxes. A well-chosen cargo box will help you carry all the necessary items you need, from spare parts and emergency equipment to a first-aid kit. If you plan on going on long journeys, or using your ATV/UTV for hunting, having additional storage is a must. How to choose a reliable storage box? Let's take a look at the features you should consider before making a purchase. (1)
Why You Need Extra Storage
ATVs are great for both long and short-distance cross-country travel. But the biggest issue with these manoeuvrable off-road vehicles is their general lack of storage space. Stock models are great for riding on a flat track or in your backyard. Outdoor adventures require extra clothing, food rations, camp equipment, etc. You also need to protect these items from water, dirt, flying gravel, and other adverse elements. It's impossible without specialized extra storage.
In addition, sometimes a storage box for ATV can double as a passenger seat. And it means that you can take your friend or family member for a ride. But before you do that, make sure that the local laws allow you to use these add-on seats. No fishing or hunting trip is possible without a proper storage box. Modern containers look stylish and are made from waterproof and scratch-resistant materials. They are inexpensive and durable, and you should definitely get one.
Follow These Recommendations To Buy The Best Storage Box
Use this helpful list of features to find a good cargo box model that fits your needs and budget. Don't choose based on the price alone.
Is It Going To Obstruct the Headlight?
Let's start with a minor issue. If you plan on driving during the night or in a dense forest, make sure that your headlight is not obstructed by the cargo holder. Most ATV and UTV models have headlights that are located below the front rack. If that's the case, you are free to use the largest storage box you can fit on the front rack. Your luggage will stay above the headlight.
But if you are going to buy an ATV Las Vegas that has a headlight attached to the steering column, make sure that the luggage is not blocking your vision. If the box is too high, you are going to ride in the dark. Choose a model that fits.
Do You Prefer Textile or Plastic?
In other words, do you like it hard or soft? A storage box made from plastic is impact-resistant. But it will be much harder to take it off your vehicle and store it somewhere else. It can be a deal-breaker if you plan on making stops along your journey. Soft luggage can be compressed to fit tight spaces. If you prefer driving off-road on harsh terrain, then a hard case seems like a better option.
Is It Water-Resistant?
A good cargo box for ATV should protect its contents from the elements. Especially water. You can be driving through mud, crossing bodies of water, or hitting the trail on a rainy day. If the case leaks, your belongings will be damaged. Get a waterproof cargo box. If you have a water-resistant but not completely waterproof model, consider using additional rain covers or store your items in waterproof bags inside the box.
How Much Storage Capacity Do You Need?
The more, the merrier. Smaller boxes can have stylish looks, but if they can't hold all the items you need, you are just wasting money. Get a large, sturdy cargo case, and you will be able to store not only the necessities but additional supplies as well. Ask experienced riders how much storage capacity you might need for a long journey or camping.
How Durable Should It Be?
Unless you plan to buy a new storage box every year or so, choose a model that will last you a long time. Don't settle for the cheapest option, as it might prove to be the most expensive in the long run. The container should be made from hardened plastic and have extra durable latches or straps made from rubber.
Is It Secure Enough?
Storage boxes that have advanced locking features might cost you a premium. But if you plan to leave your vehicle in a public parking space from time to time, security measures are a much-needed investment. If you have valuable items stored in the box and maybe even your personal documents, opt for lockable cases with latches and padlocks.
Conclusion
The features that your storage box should include depend on how often you are planning to travel, and what kind of items you are going to carry. Start with its size and material. If you want to spend more time off-roading, opt for a hard plastic case. Most of them look stylish and have all essential functions. There are hundreds of storage boxes on the market right now. Look for reviews or ask an experienced ATV owner for recommendations before you decide to buy one.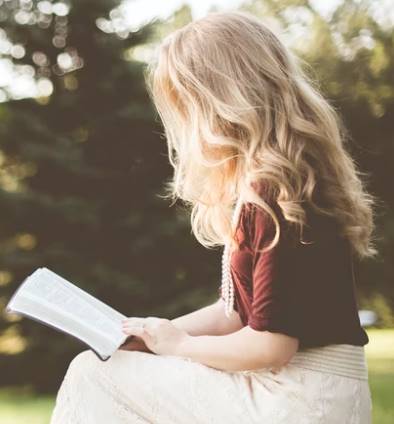 Speaks from heart, always too passionate and driven by emotions. Spins the words with kindness & sharpness, intriguing your ever-inscrutable minds.