Dealing with neck and shoulder pains can be very difficult, especially when it becomes a regular occurrence. And in this age, complaints about these pains are rampant, especially from those who engage in activities that could trigger them.
Several factors could lead to neck and shoulder pains, such as injuries, strain and sprain from sports, improper posture, and even a lousy diet. Other times, it could be a result of some health issues.
Thus, it is necessary first to understand what may be the cause before trying to deal with it. If it is caused by injuries, strain, or bad posture, it is easier to relieve the discomfort, which can even be done in the comfort of your home.
However, if it is more complicated, you may have to go for one of the best physical therapy services in Royal Oak, MI, to get a quick and effective solution.
With that said, we have made a list of the best ways to relieve yourself of aches in your neck and shoulders. Read on to find out more.
Cervical Neck Pillow
We all know that knots in the neck or shoulders could be a source of great pain. But what if we told you that you don't necessarily need to visit a massage therapist each time you feel those slight pains in your neck or shoulders?
With the cervical neck pillow, you can give yourself a gentle massage by just lying on it. What it does is provide much-needed spine support to take care of any pain around the area. Although it may be pretty uncomfortable at first, once you get used to it, you will look forward to it each time you have to use it.
Crabclaw Neck Traction Device
One common thing with neck pain is muscle spasms; anyone who has ever experienced it will acknowledge how uncomfortable it is. In addition, the relentless pain is very annoying, and it affects your mood and day-to-day activities.
One common fix to deal with this pain is the Crabclaw neck traction device. This tech masterpiece is designed to apply pressure at specific joints and muscles in your neck—the ones that cause that constant pain. The breathable fabric also makes it very comfortable to wear.
At the same time, you may think a device of this caliber would be costly and unaffordable. The good news is that it isn't.
And apart from the fact that it won't leave a hole in your pocket, you don't need to be a tech guru to know how to operate it. With a simple manual, learning the workarounds would only take minutes.
Air Collar Neck Traction Device
Some call it a neck stretcher, but tagging it a neck traction device also works. This device is an all-in-one package for both neck and shoulder discomforts. Most importantly, the design comes in a way that you can wear it in your day-to-day activities.
This Air Collar device is different from that of other brands as it comes with several additional features. The most noticeable would be the precision knobs that allow you to adjust the traction strength up to your desired pressure. So, the control is in your hands if you want soft or hard pressure.
Another amazing thing about this device is that it can naturally realign your vertebral discs. These are not traction devices that force your spine or muscles into place; instead, they carefully work your shoulder till your disc is at a natural 20-degree curve.
Massage Gun
You should try a massage gun if you think your neck or shoulder discomfort is too painful and sources from deeper tissues. These devices are designed to literally shoot at knots, so there is almost nothing it can't handle.
Massage guns also come with detachable heads for you to add any desired shape you want. So, if the pain is from a tighter shoulder angle, you can attach a head that suits it to hit deeper.
Final Words
From all we discussed, you now know the go-to devices for your neck and shoulder pains. However, note that the pain may sometimes persist, and when this happens, you may need to see your doctor or take over-the-counter medication.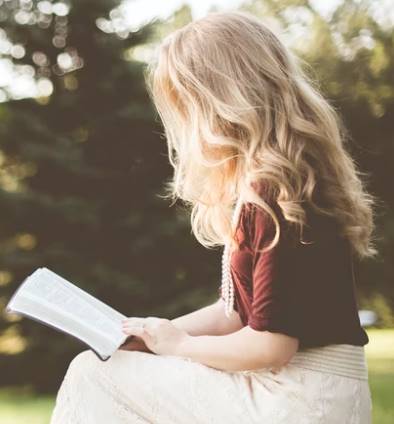 Speaks from heart, always too passionate and driven by emotions. Spins the words with kindness & sharpness, intriguing your ever-inscrutable minds.